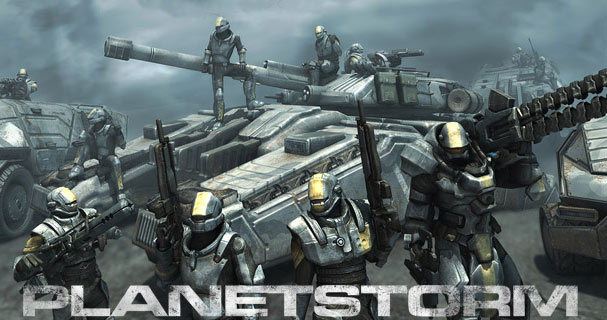 As surely as the turning of the seasons, the AFF:Planetstorm dev team have been grinding the midnight hull armour to bring you build RC8. We apologise for the lag between the MSU submission dates and this public release, but it has been well worth the wait. Xyx and Farseer, formerly of XS vehicles, and our own native Sarcen, Jetfire and Strangelet along with the rest of the AFF team have been slavishly hacking rough edges and bugs away from this build to ensure that your being-shot-in-the-face experience is glassier and silkier than ever.
We bring you 2 new maps, AFF-Lukather, a coastal spaceport under assault from the AIA and AFF-Darsalaam, a nearly-constructed orbital trade hub under attack from the League navy. Also the new shiny character class models have finally been completed, along with many other improvements to the visuals.
For a full changelog, check out the readme file included in the documentation, or browse it online Here
Some features of RC8 -
Vastly improved FX
New voice audio
Many bugfixes
New character models
new AIA sniper rifle
new DK11 - the D model
improved grenades
more advanced capship flight AI
new maps -AFF-Lukather and AFF-Darsalaam
We have a regular play night hosted courtesy of COZWORLD.COM , which we have christened the SMACKDOWN EXPRESS. every sunday from 7pm GMT onwards we will be waiting to shoot you in the face! server info here!