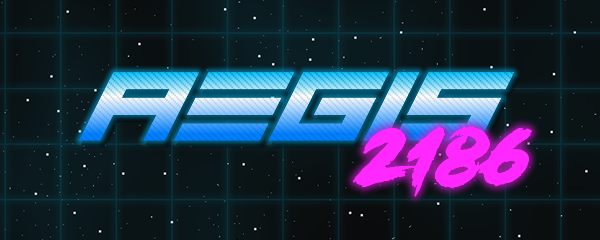 ---
Hello itch.io users!
Jollyfish Games here! It has been quite some time since I posted here! AEGIS 2186 has come a long way, there's been a ton of changes since last year! I've just finished a flashy new gameplay trailer showing off the early ALPHA which is available now for PC, Mac & Linux on itch.io (link below)!
Check out the new trailer!
---
If you don't know what AEGIS 2186 is - here's a short run-down:
It's a single-player arcade survival-shooter, focused on challenging & fast-paced defensive combat. The player commands AEGIS which is a huge moon-sized cannon and must defend Earth against an unstoppable alien attack from all angles. You must try to survive as long as you possibly can, every second counts! Soon enough the massive alien fleet will overwhelm Earth but not before you squeeze out another second or two onto your best time!
Each attempt should feel fast, fresh & exciting, lasting no more than 5 minutes per run. To get a good time; the player must utilize their cannon, cluster missiles and shield effectively whilst carefully managing energy levels & prioritizing targets. The action is fast and unforgiving, one wrong move can mean the end. Leaderboards are coming soon so you can see how you compare to the rest of the world and your friends!
---
If you were following along way before, here's a short round-up of what's changed:

1. The wave based system has been stripped out for constant combat with rapidly increasing difficulty - no breaks. Very much inspired by Devil Daggers gameplay structure. Fast action with no down-time!
2. There is no classic score/points value anymore, instead focusing only on time survived, this will determine your rank on the leaderboards when they are ready.
3. The credits system & upgrade shop has been replaced for in-game periodic level-ups which increase all stats evenly as you progress. This feels much more balanced across several attempts with RNG taking the backseat and player skill becoming the main factor.
4. As opposed to resupplying between waves, larger enemy ships now drop power-ups which the player must shoot before they float away - to acquire ammo, shield power, health and energy!
5. The HUD has been completely re-designed and I'm much more happy with this new left/right layout. I think it's looking much better right now and I've become quite fond of the chunky vertical bars. There's also much more visibility at the top and bottom of the screen where the player is most vulnerable.
And a ton of tiny changes such as:
Missiles are now target-locking cluster missiles which have far more impact.
Some subtle graphics changes - more of a retro look.
Updates sound effects!
The main menu is alive!
There is a basic tutorial for new players!
Best time is tracked locally so you can see it and actually try to improve upon it.
End of run - performance screen with stats
Players can set their own custom color theme at any time with NUMPAD 5,6 & 8,9 for now
Enemies emit little skull ghosties when they die! Yay!
Overall I think I'm heading into the right direction, towards a more simply fun and streamlined and exciting arcade experience.
---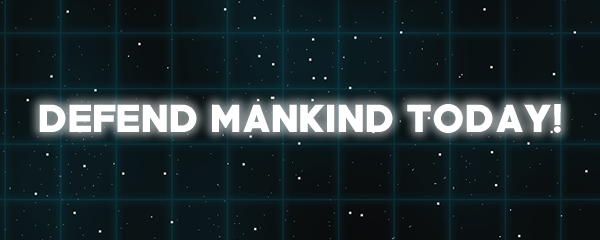 You can now get the early Alpha version on itch.io here for PC, Mac & Linux:
Jollyfishgames.itch.io
10% off alpha launch discount ending soon!
I want to get as much early feedback as I can before we transition to a Steam Early Access release! If you're willing - please leave some feedback here or on the itch.io community! And if you find any bugs I'd really appreciate you posting those too!
There are some further notes for the alpha on the itch.io page at the bottom!
That's pretty much it until the next release which should be very soon as we try to work in a basic leaderboard and some other updates! I hope you have a good time defending mankind!
---
Thanks for checking out AEGIS 2186!
Here are some links if you want to follow along for updates on social media:
Things:
Email: contact.jollyfish@gmail.com
Tweet: @jollyfishgames
Facebook:
facebook.com/AEGIS2186
facebook.com/jollyfishgames
Also we are super close to an Early Access release so please consider voting for our game on Steam Greenlight.

You can vote here: Steamcommunity.com

Thank you!
Until next time!
~JollyfishGames