Three of the biggest specialized adventure gaming sites have been covering Demetrios lately!
Adventure Gaming : Adventuregamers.com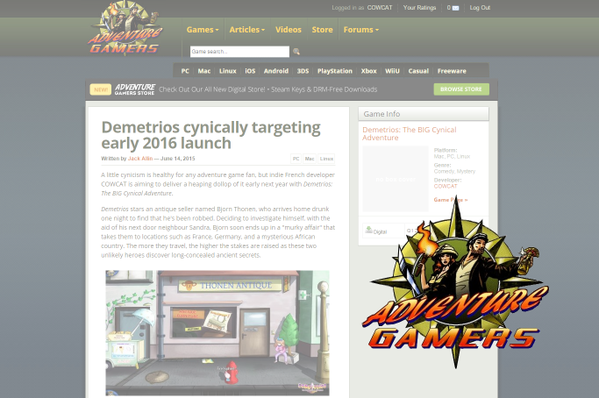 Just Adventure :
And Gameboomers : Gameboomers.com
Some foreign language adventure sites, too! Such as the german Adventure-Treff and the russian site QuestZone.ru!
Also, I'm having great progress on the game lately. Here's a new screenshot!