Hi! This is just a very short update to show off the new attack puppies that I just put into our upcoming demo. We added a small to do list to the demo so that players have a little bit of direction when they get start playing the game. When you complete these tasks you will be given a puppy that will follow you around and defend you if you are attacked.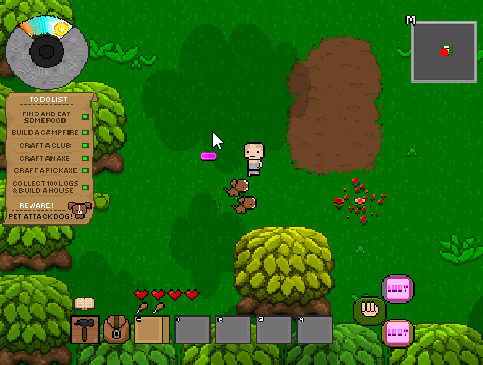 Here's a look at all sprites that make up his animations. As you can see hes not as sweet as he seems. This puppy is a very early example of our pet system that we will have in the game. In the future there will be all sorts of dogs and monsters that you can have as pets each with their own needs and personalities.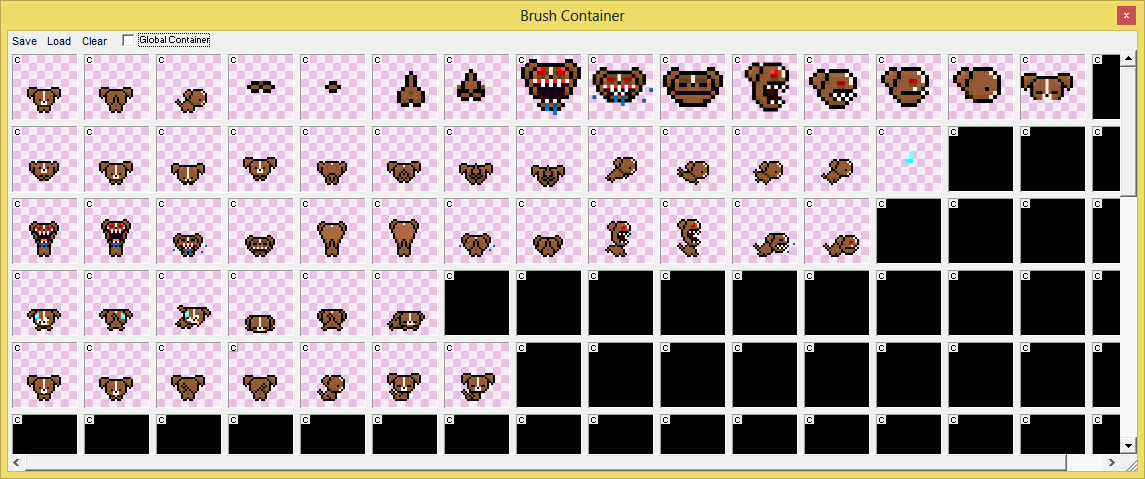 Thanks for reading! Here's the current trailer for the game. Please check it out and leave us a comment!
Follow me on Twitter @iENDERi I post updates there regularly and love talking to people about gaming and game development!
CLICK HERE TO READ THE PREVIOUS BLOG ENTRY: Confessions of a pause screen loving game