Adventure Craft has a really big game world, and as a recovering map checking addicts we decided that it was time to put a map system into the game. The map is broken down into two parts at the moment. The first part is a small mini map that you can see all the time. (Although I will prob add a button to hide it when you don't want to see it)
This shows a small section of the area that you are in. Each square represents a biome chunk and the red dot shows where you are. These Dark Zombies don't seem to appreciate the simplistic beauty of it all. Sigh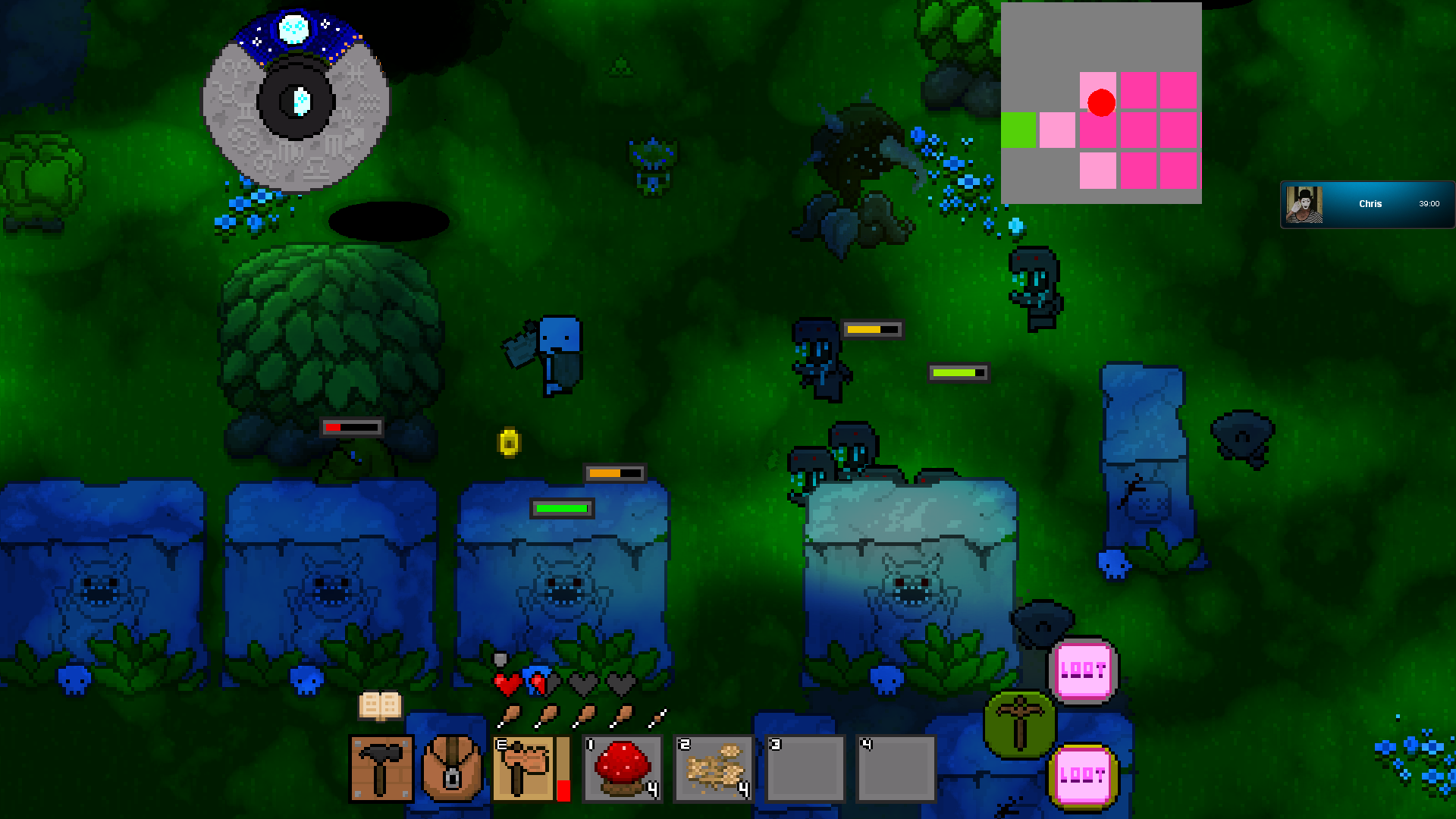 The second part of the map is the large "world map" this is a large scale map that you can zoom to see the whole world at once. I would like it to be interactive so we will add a waypoint system and maybe a notepad or something like that so that you can customize the map or mark areas of interest that you want to return to later.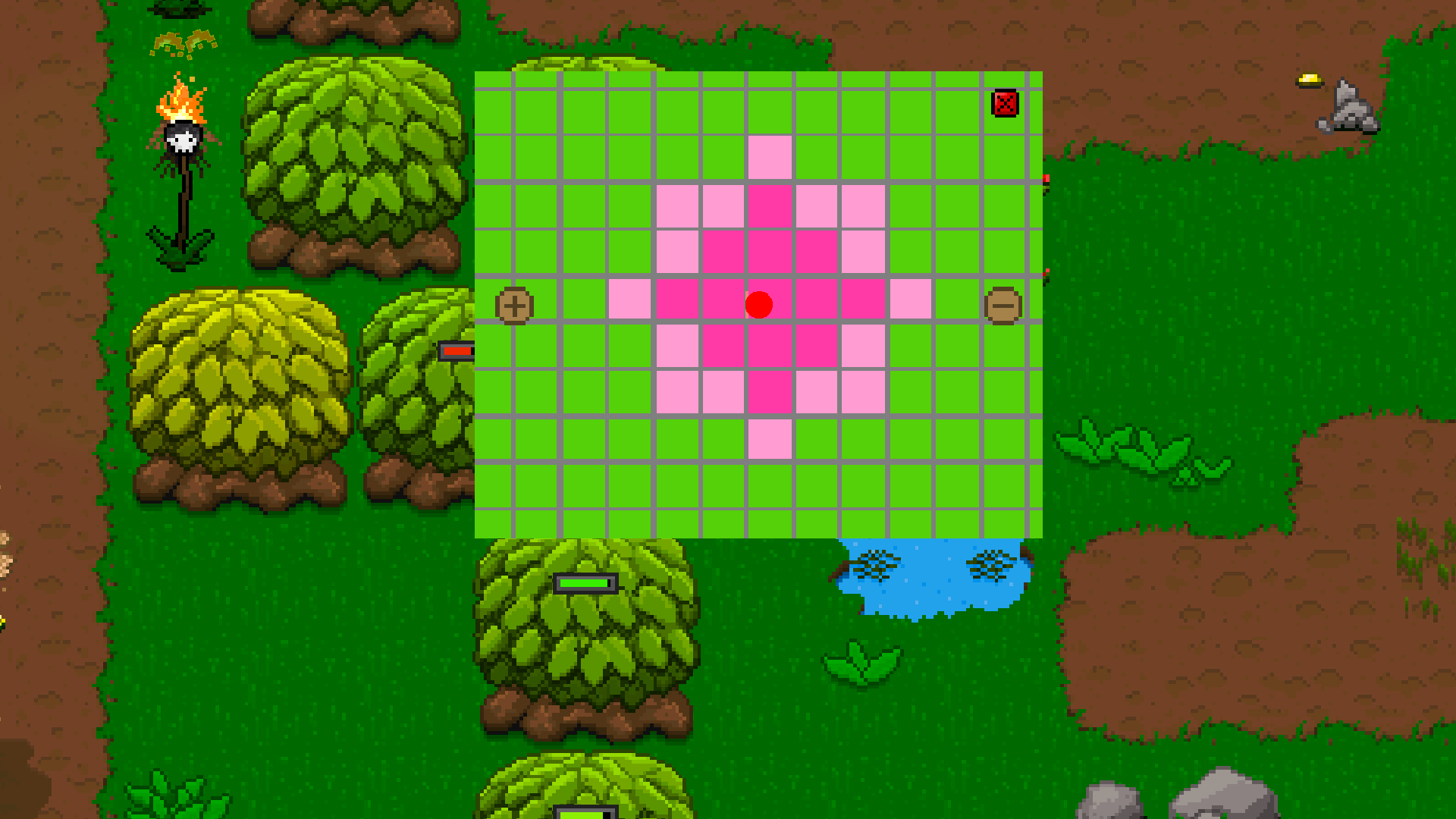 The biome chunks were color coded with some simple colors just so that I would know what is being generated in the world while testing but that's not very nice looking, so I decided to add an icon to each type of biome chunk. The spawn has a nice big S on it now so that it's easy to recognize.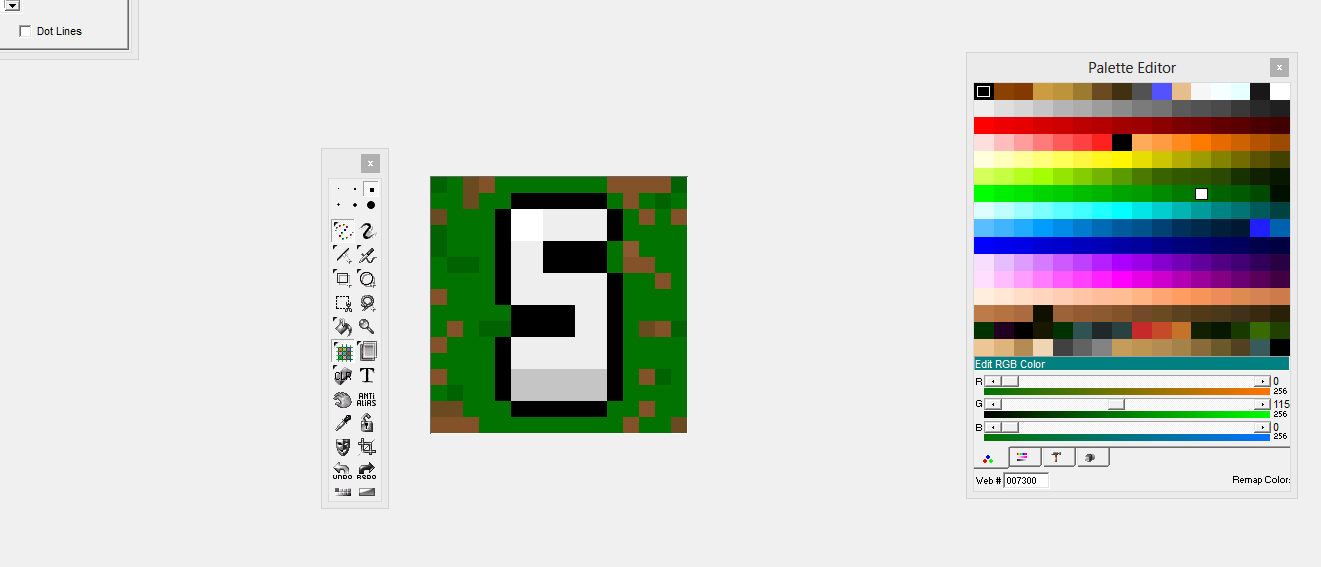 Here's a look at the rest of the icons that I have at the moment. Right now they are sort of simplified versions of the general look of what is in a biome chunk.

Here's what the mini map looks like with the icons rather than just the simple color coding.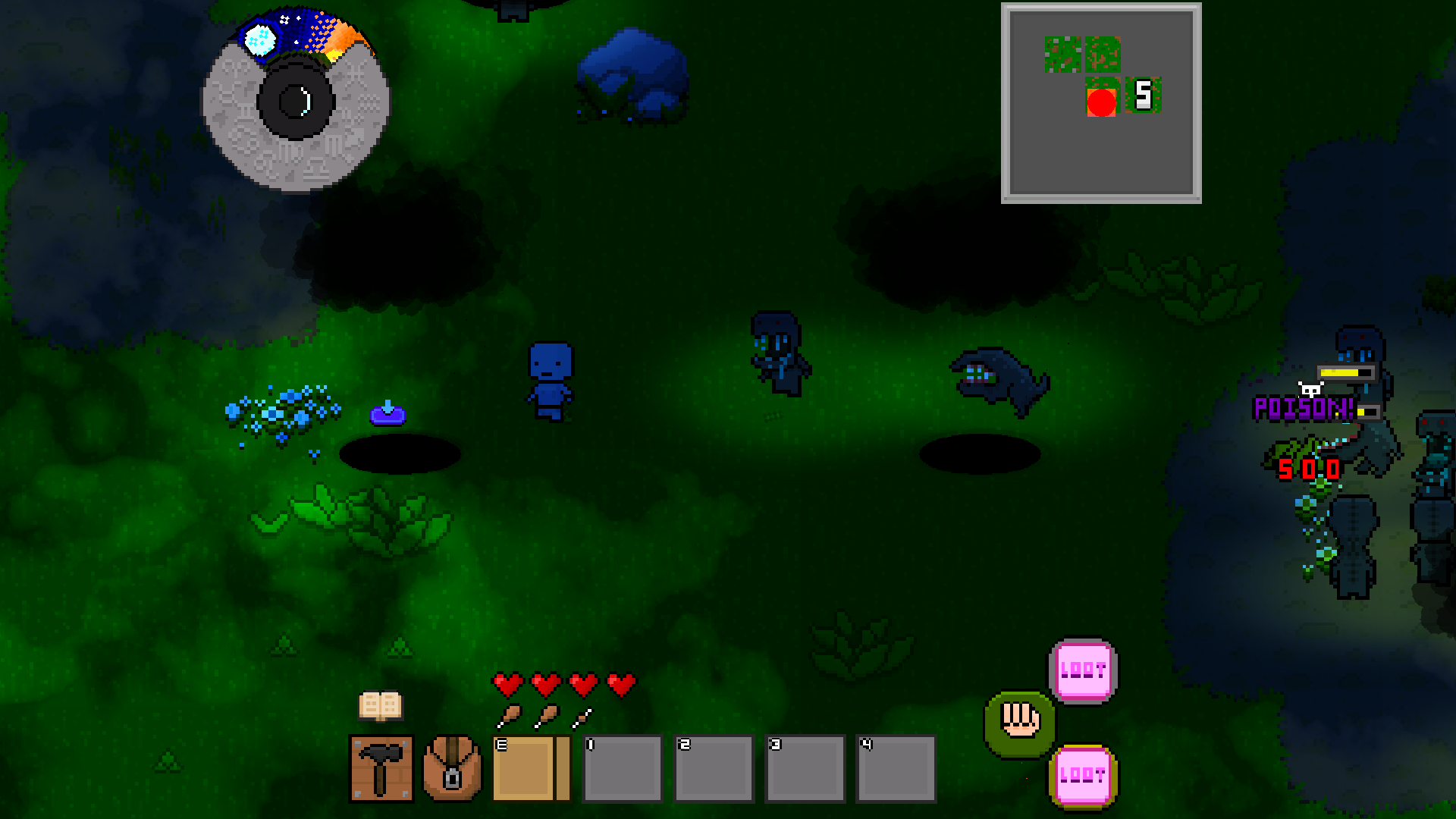 And here is what the large world map looks like with them. We plan on only showing the areas that you have been to, so the next iteration won't have the unvisited color coded blocks.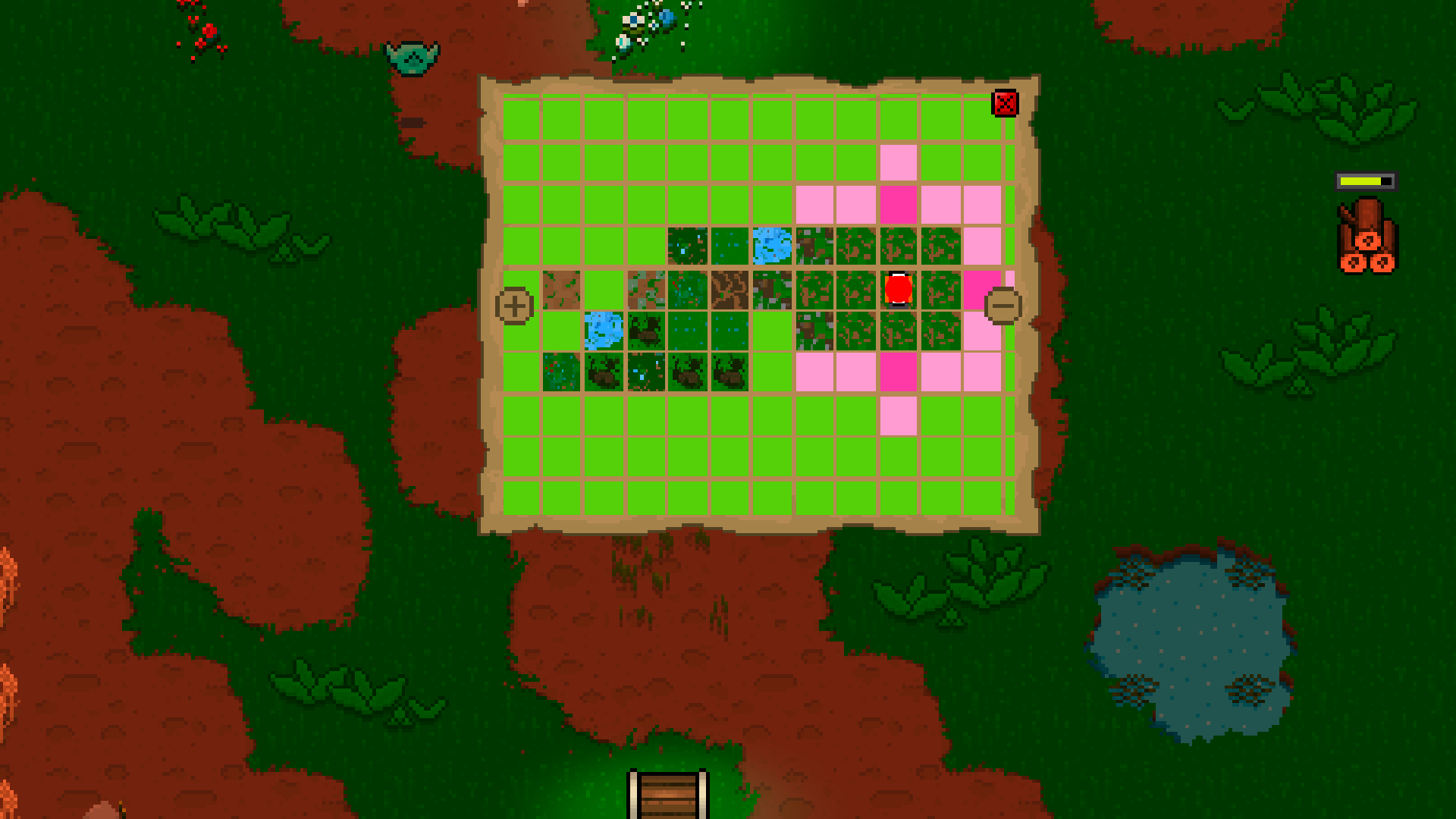 Thanks for reading! What do you think about these new additions? Let me know in the comments below!
If you think Adventure Craft looks like fun and you would like to help it's development, please share this link => Indiedb.com so that people know it exists, on your preferred social media site! Twitter, Facebook, or Reddit etc... The link will direct them to the game's page on IndieDB! Thank you!
If you wanna ask me anything about Adventure Craft or just want to say hello, you can follow me on Twitter @iENDERi I post updates there regularly and love talking to people about gaming and game development!