Opening weekend has been very encouraging! The game has been very well received by those who've purchased it, and it continues to receive favorable reactions from people watching videos on YouTube. I am really hoping a gaming website will pick it up and write a review. If you're interested in doing that, please feel free!
Let me also take a moment to ask you to please share knowledge of the game with your friends ;) Word of mouth is the most effective of all promotional tools, and ADDICT could use all the PR it can get. I'd really love to see 300-400 copies sold by the end of March. . . we've got a ways to go before getting there! :) So please, let folks know!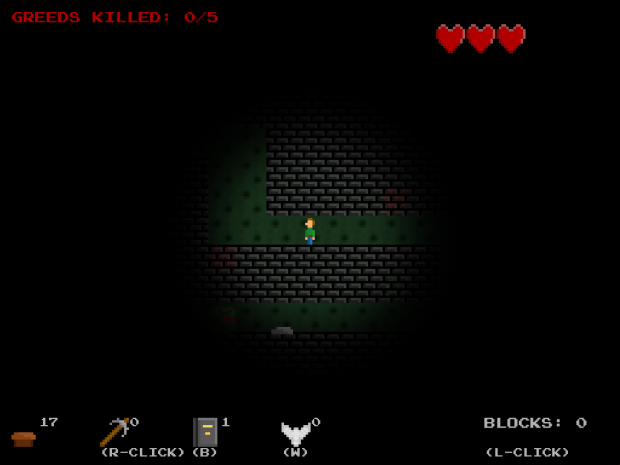 But you're here to learn about the first update. . . and quite an update it is! I've already completed two new "Vice Challenges." These levels are designed to do a few things:
A) They are incredibly challenging. . . hardcore retro!
B) They stick true to the game mechanics already established, but add new challenges including some puzzle elements
C) They're terrifying
D) They should be out March 8th!
I want to add another mode of play, but it's too experimental for me to confirm whether I will or not yet. I should be able to get to work on that here soon, and one way or the other an update should be out Friday, March 8th :)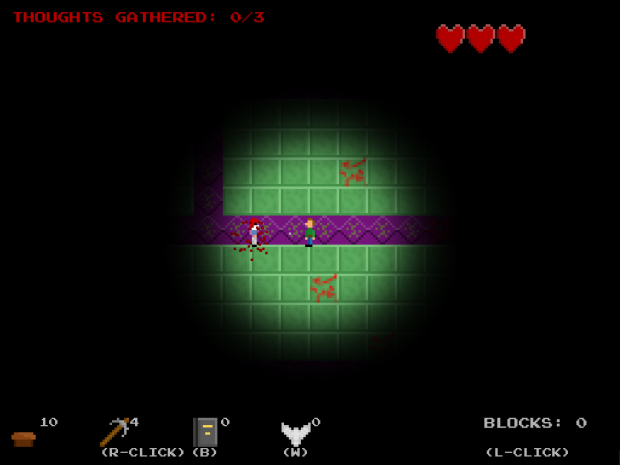 In case you're wondering, yes, there is some blood splatter going on in that above image ;)
Again, thanks for making the opening weekend so great! Please let your friends know about the game! We can make that 300-400 goal, it will just take a little push. I'm going to close with my Facebook and Twitter links. If you haven't already, please get connected!
FACEBOOK: Facebook.com
TWITTER: Twitter.com