Puppy Breed #4
Sea Chocola's are very curious Sea Puppies. They love to explore the vast oceans, looking for sunken treasure, or taming wild, exotic marine animals.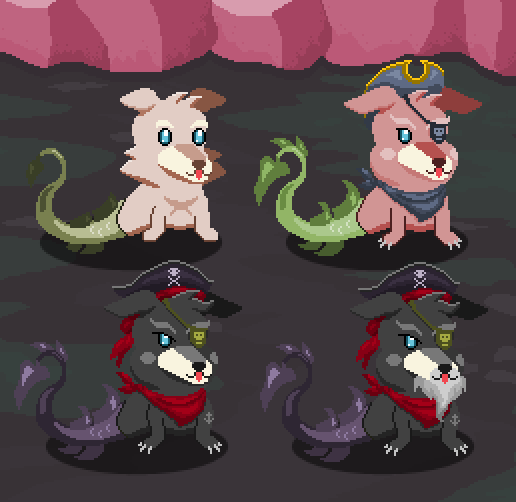 One of the most notorious Sea Chocola's of all time is the Dreaded Pirate Furrybeard. One possible Sea Puppy adventure is to try and seek out Furrybeard's sunken treasure. It will be dangerous, and only the bravest and most resourceful Sea Chocola's will be able to find the Dreaded Pirate's hidden riches. But beware, there are rumors of his treasure being guarded by a terrifying monster: The Cat Kraken.

Still trying to come up on how the Cat Kraken should look like though. I have the story written out, but I still need to draw out the actual photos for each scene.

So Looking for Furrybeard's Treasure is one possible story route for Sea Chocola breeds. Sea Chocolas are naturally excellent at being Treasure Hunters and Archaeologists. But another alternate route is for Sea Chocola's to become Wildlife Experts. It is possible, when growing up, that Sea Chocola breeds might encounter a cryptozoic creature called the Narseacatpony (name still pending). It is a fabled creature, said to be a mix between a cat, a narwhale, and a seahorse.

Currently it looks like this: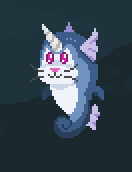 Anyways, if you manage to complete Taming the Mysterious Creature, your Sea Puppy will grow up to be a Wildlife Expert or a well-renowned Journalist focusing on marine animals.