Game Maker Studio 2
The switch from Game Maker: Studio 1.4 to Game Maker Studio 2 helps making the development process faster and easier. It started off being more difficult, obviously, with the new interface. Now that I've adjusted, and almost completely moved on from GM:S 1.4, I can design the game much more efficiently.
Dialog Advancements
Many complaints from friends testing parts of the game is how the dialog is designed, they found the lack of speed control to be annoying as it often moved too fast.
Now, the dialog doesn't automatically continue after a set time, but instead, the player can press space bar to proceed.
In addition to fixing that problem, I, with help of a friend, took the time to draw the characters as they speak. Not only the character's name is shown now, but also their faces.
This is what some characters currently look like:








Environment
From previous uploaded images, you might have noticed how gray and boring the level backgrounds look. Well, now I've changed that. Outside areas have a lot of foliage and plants, which makes the game look much nicer.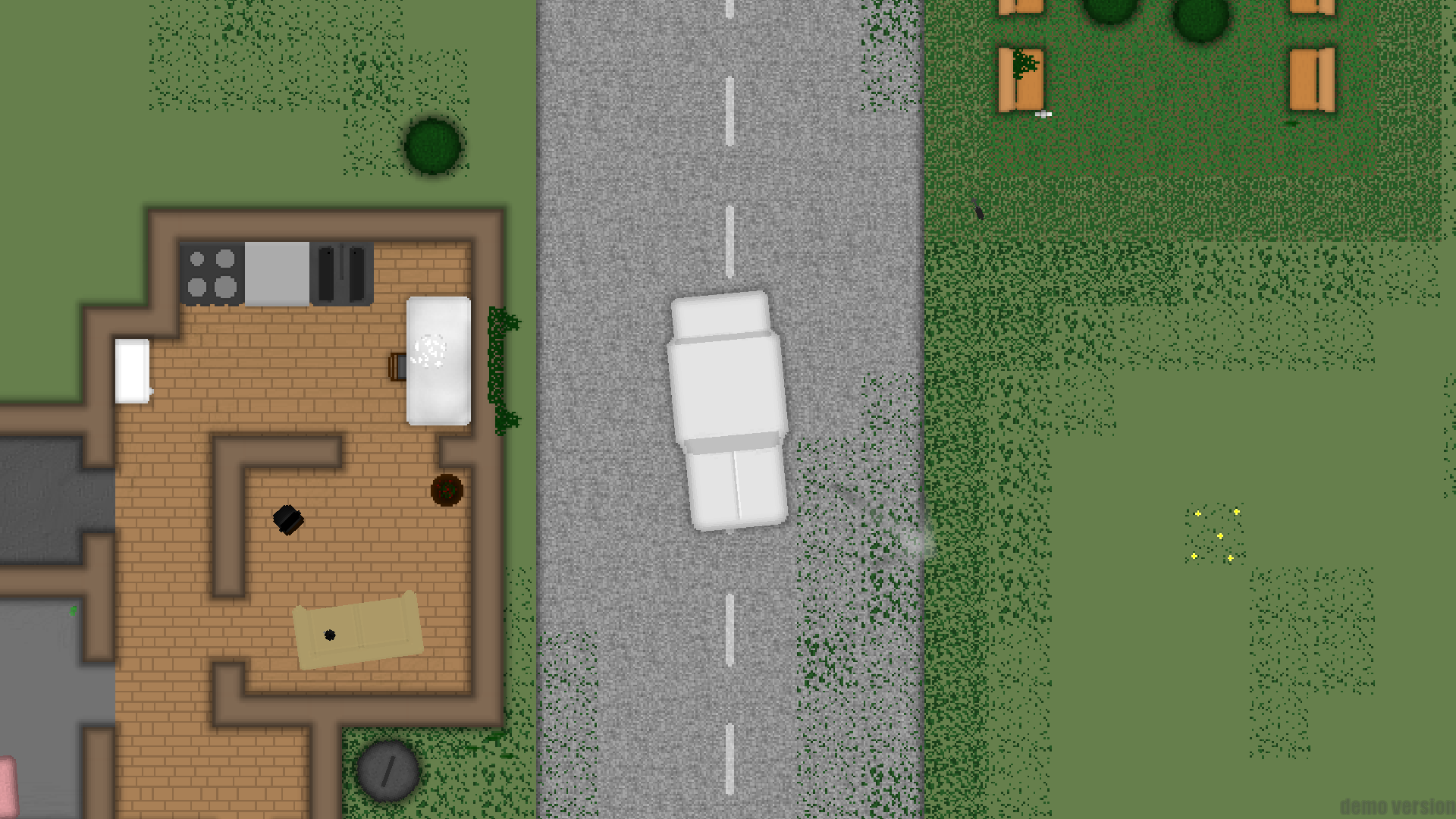 Not only the outdoors have gotten a revamp, the inside has been made much more lively with people and items. Some people can talk to you when walking up to them.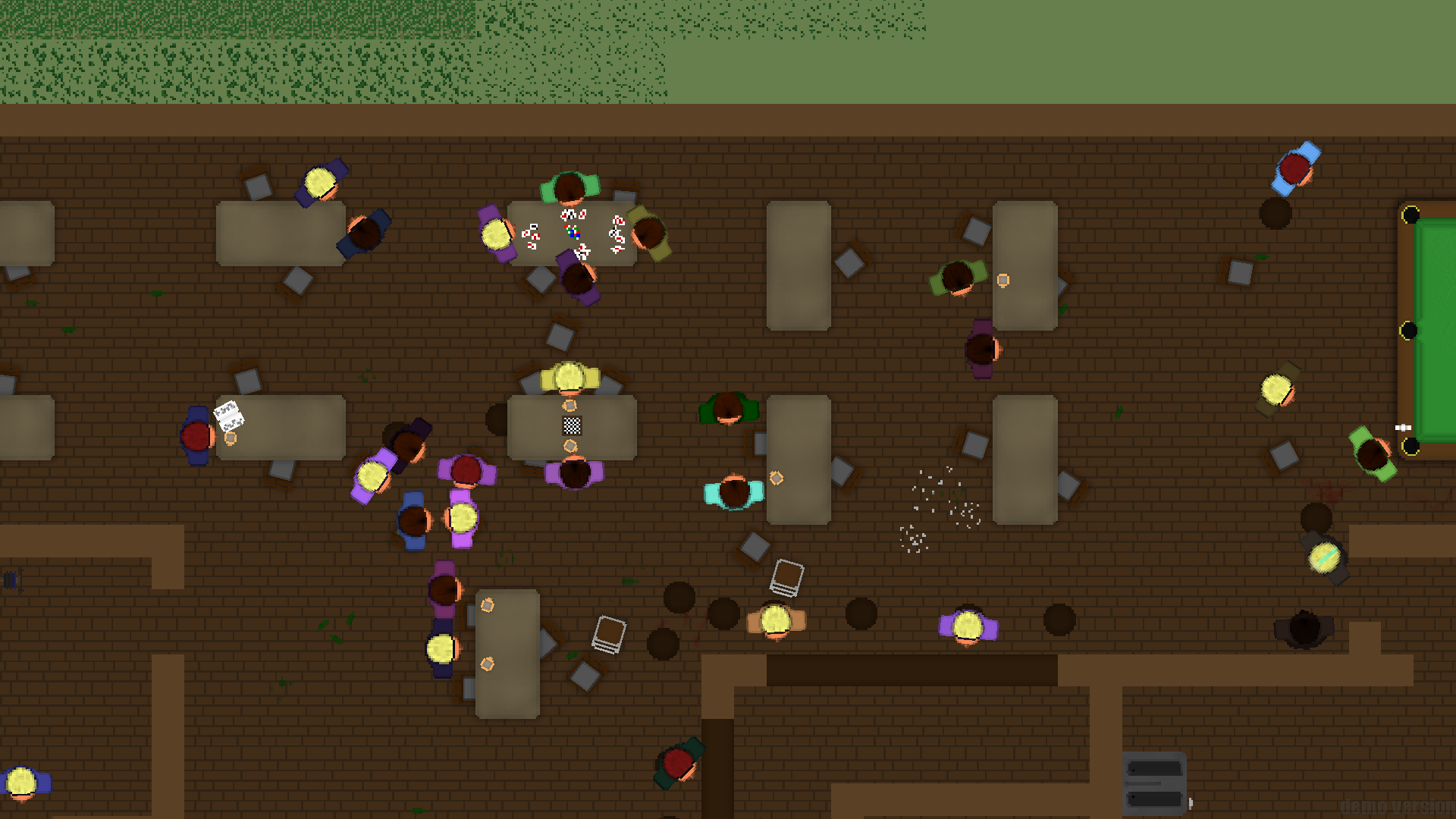 Smaller Changes and Additions
Finally after way too long, I've added reloading your weapons without having to shoot up the rest of the magazine.
To prevent the player to completely run out of ammo, you can now pick up ammo boxes from shot police and gangsters.
Some heists have gotten a new feature to help sneaking through them. Circuit boxes can sometimes be found and when interacted with, all cameras and lasers with be deactivated.
Of course this doesn't come without any downsides, as guards will investigate the circuit box and if anything suspicious is found, the alarm will be sound.
Action will also be taken if the circuit box is repeatedly tampered with.
Lastly, the store layout has been improved: