Absorb Reality give you a glimpse of their next game Railed Up, a "down-top" shooter (viewed from below) where futuristic tramways are the weapons to settle scores between gangs of electricity supply, in the dark depths of a miles-high city.
The gameplay is on rails, figuratively and literally. Players must choose the proper trajectory on those railway networks in order to destroy their enemies, since those tramways can only shoot diagonally, unless they've collected enough electricity to use their most powerful weapons.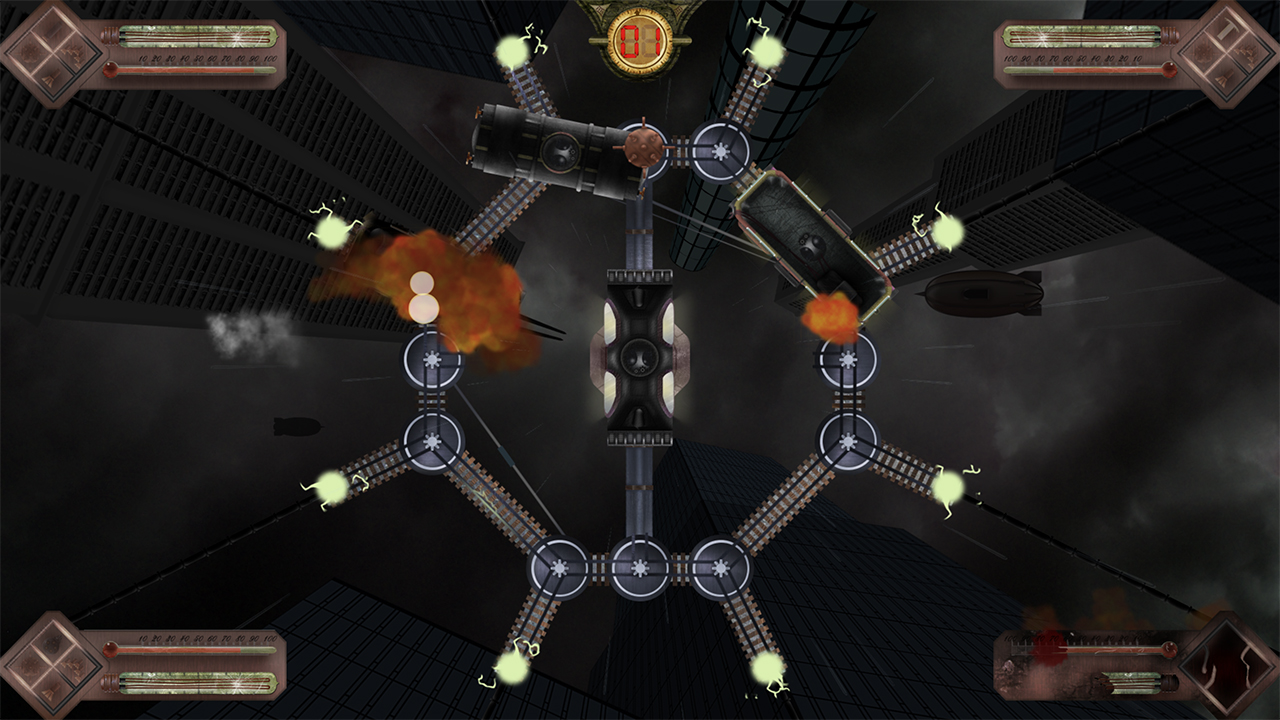 The story is filled with frighteningly weird characters, starting with our duo of protagonists, both playable on split-screen co-op, two cousins whose personalities mismatch while sharing the same goal : revenge. The tone is very dark and violent, but tries at the same time to offer a dose of offbeat, cynical humor in its dialogues.