For the beginning of this year 2018, a new game based on Action Alien will be released named Action Alien: Prelude.
It is a return to the initial version of Action Alien back to when it was announced at Steam Greenlight in 2014 ! During the development of Action Alien, and even years after it was launched in 2015, it has received many updates and changes in its core features.
These changes were done to improve the game and make it better for people who had already bought it, but it has changed the game so much that the Action Alien of 2018 has nothing to do with the one from 2014, and this is what Action Alien: Prelude is bringing back.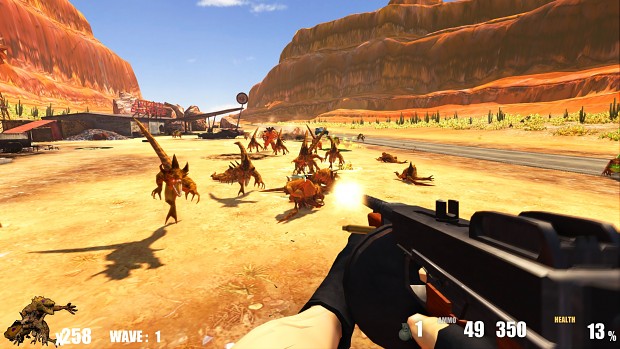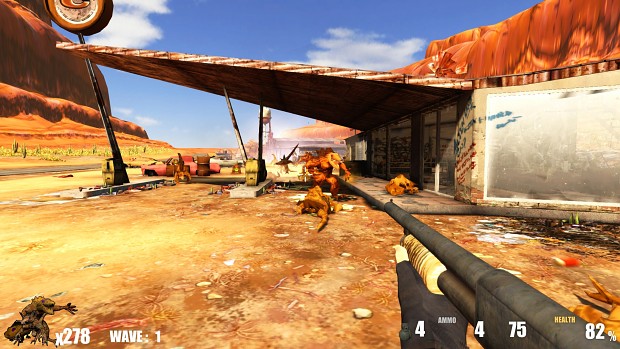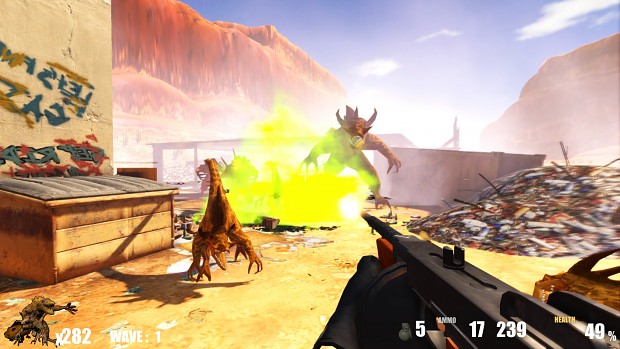 The main features brought back are these ones :
Bright and smooth graphics.
Cans collecting gameplay.
The petrol station map in its initial design with cinematic.
Day and night mode.
Of course it would have been too harsh to just release the game in this state, it is why work has been done to improve the game without altering it too much, these improvements are :
All bug fixes and patches of Action Alien from 2015 to 2017 implemented into Action Alien: Prelude.
Added fully destructible buildings and props to the petrol station.
Added achievements, Steam cloud, xbox-like controllers support and 4k resolution.
A lot of tweaks on the gameplay, weapons and controls to be best fitted for the petrol station map.
The game is still being tested and enhanced but should come soon on Steam.
It will of course be available for a much cheaper price than Action Alien, and trading cards will be added as soon as possible.
So check the Steam store page and add it to your wish-list to not miss the release !