As Pixel Boat Rush gets very close to release (aiming for October 2 on the App Store and later on other platforms), we will give more details about the basic gameplay.
The core of the gameplay is wrapped around a one-touch racing mechanic. Touch to accelerate, release to brake. Braking on a wave makes the boat 'stick' to it. This allows the player to chose whether or not to jump. Most of the time, it's better to stay on the track since air drag slows you down when jumping. However, sometimes it is preferable to jump like for grabbing a power-up, avoiding an obstacle or a tricky set of waves.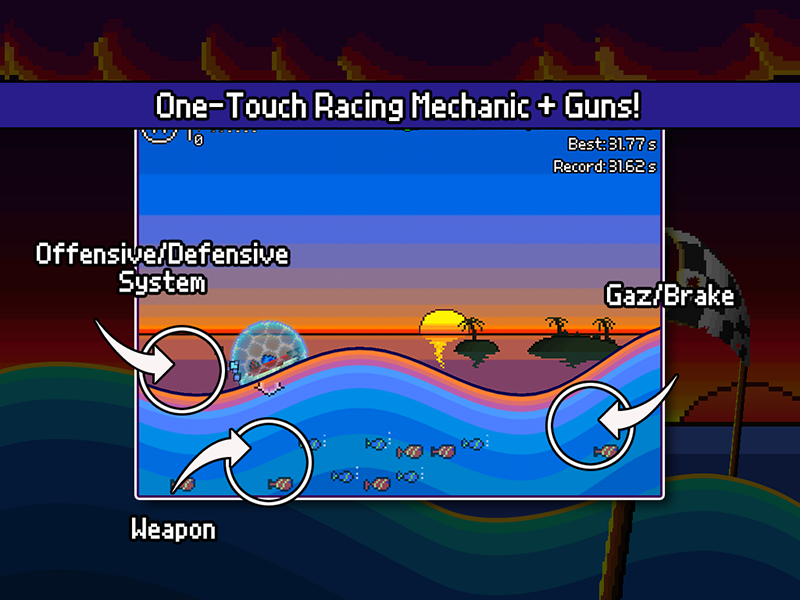 Two other buttons are used for weapons and defensive systems. From the start, every boat has a weapon equipped but from the second half of the game, a second button is introduced, either for a weapon or an active system.
Active systems include jump, speed boost, repair, shield or stun field. There's also passive systems like coins and tools boosts, electronic jamming, repair, respawn and power-up boosts. However, only active systems can be used at will, as long as they have energy.
There's loads of weapons in the game and almost all of the 50 boats have a unique offensive configuration.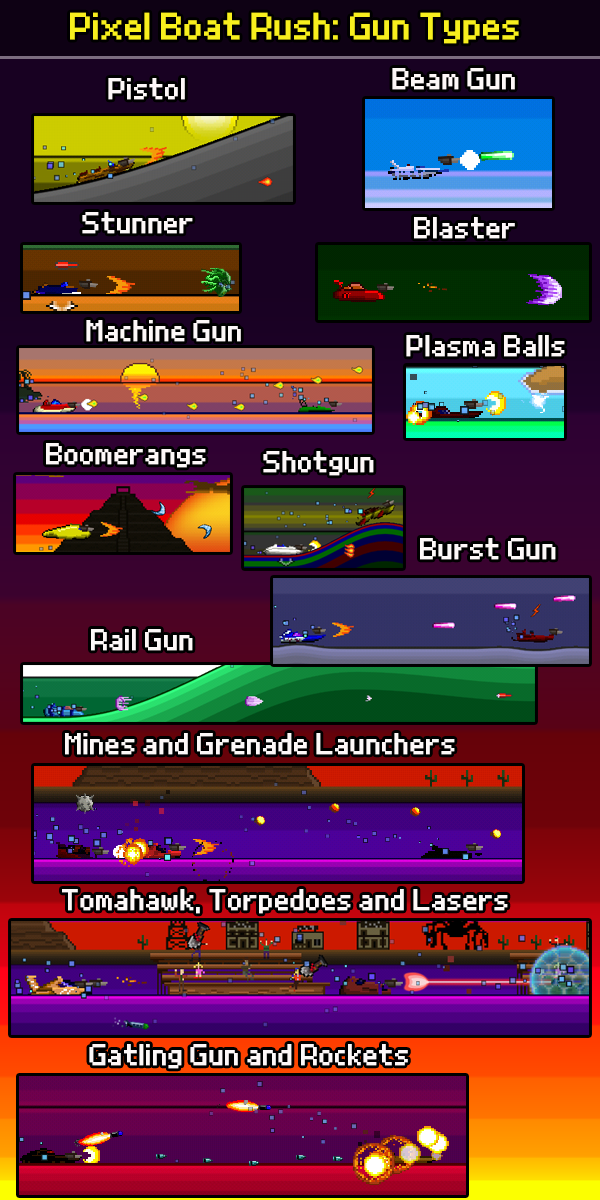 Each weapon has a given range, size, damage, speed and fire rate. Of course, some have deeper differences in their behaviour. Rockets are guided, mines are dropped behind, grenades are fired in an arc trajectory, boomerangs come back to attack opponents behind you, stunners slow down opponents and disable their guns, and so on.
Since every boat has a unique equipment configuration and set of statistics (top speed, acceleration, downforce, brakes, armor) they all play differently. This also means that they need different tactics to be effective and that they are better adapted to some racing events.
All in all, a massive amount of work went into the development in order to bring lots of diversity, re playability and mayhem!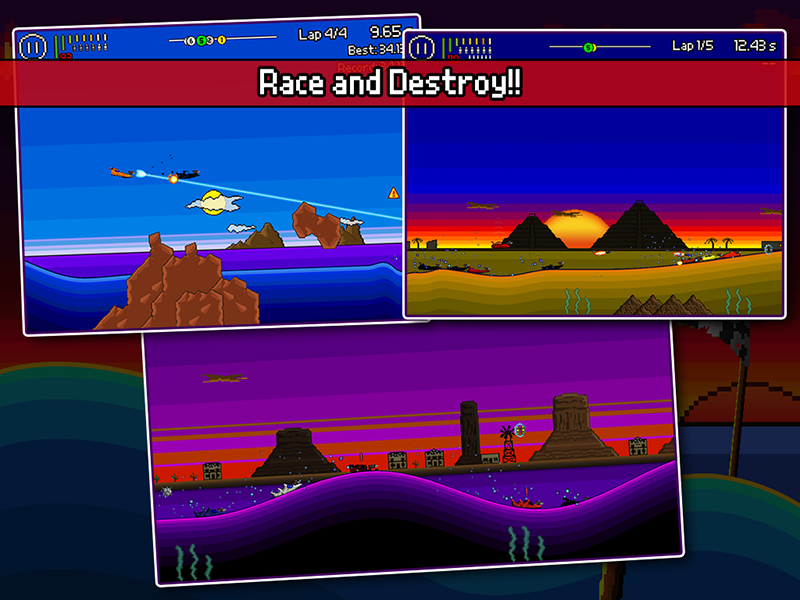 Here's the official trailer for the game