UPDATE: I'm making this website Harrisonfog.wixsite.com for the mod and everything I'm working on! There is an extended FAQ and more info!
Before I start talking about the mod, I'd really like to thank the Moddb community for all the feedback and for the positive comments and ratings, I wasn't planning to update so often but this community really keeps you going, motivated. I'm new to this community, I created my account recently and I felt really welcomed (at least by most people). All I want now is to keep learning to mod and start the Realistic ("Rezzed") Map pack i'm planning, that started with the Rezzed Death Star Beta. As I've said before, I'm new at modding, and any experienced modder who could help me out or at least answer some questions I have will make this mappack proyect happen much faster.
UPDATE 2: Rezzed Death Star 1.0 is RELEASED! (worst gameplay ever lol. I was distracted looking around and testing all the changes I made to the map, sorry!)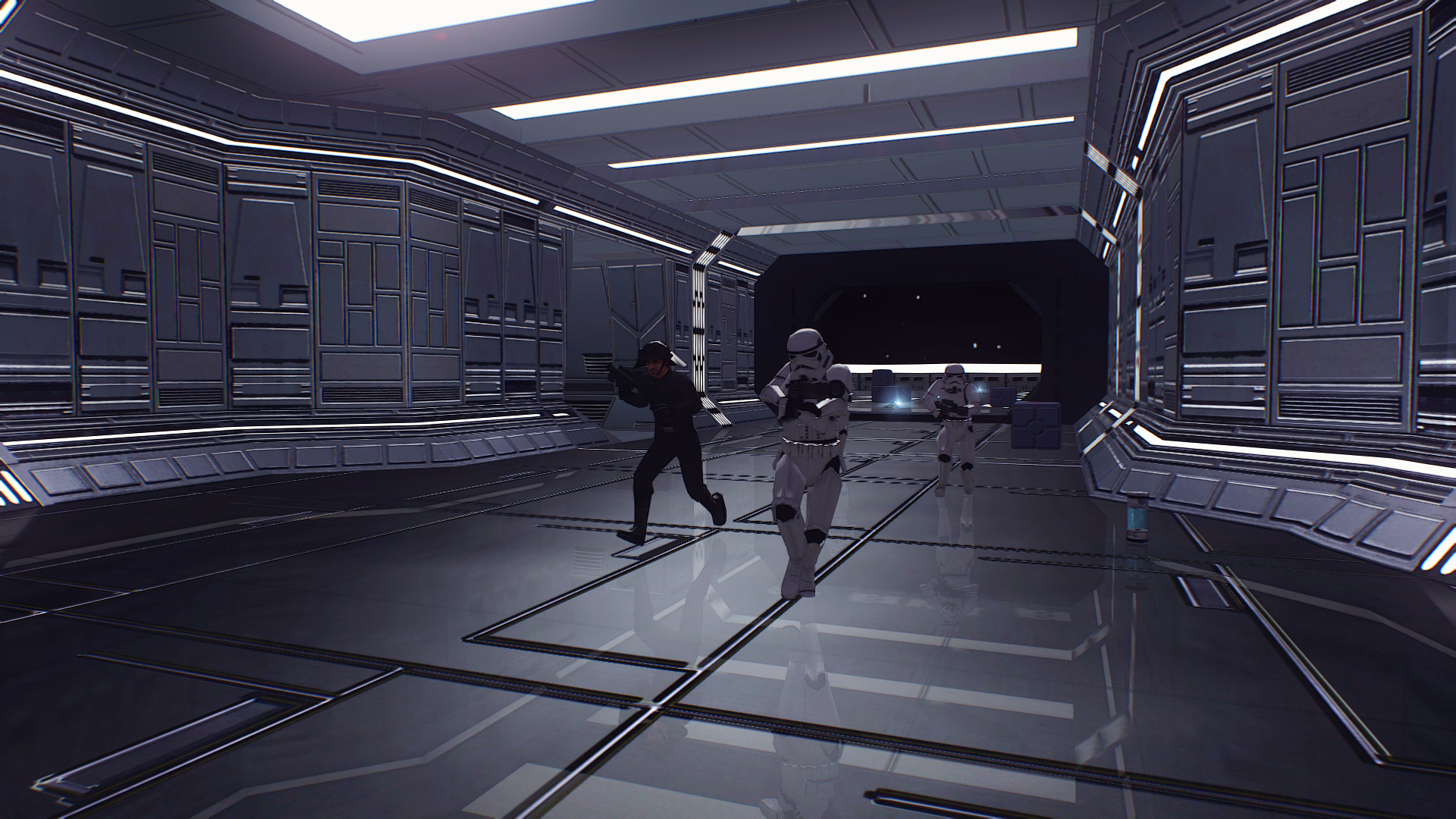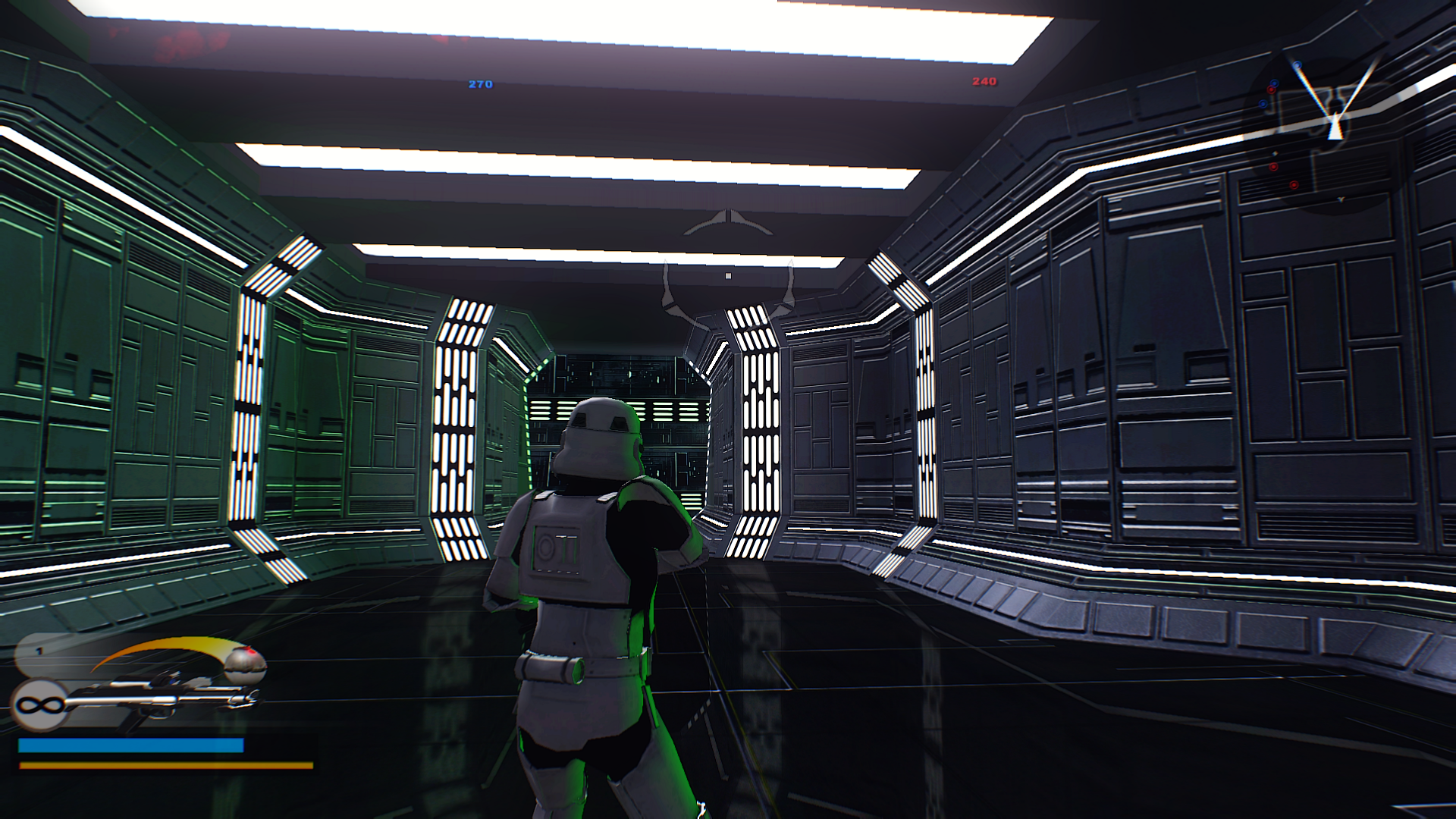 About 2.0
That being said, I am very excited to announce that the next version of the mod is going to be very different from 1.5 in many ways: f you have an old PC, it may not handle this! The biggest change is that It will combine TWO different external post-process graphic enhancers (also known as injectors) so you will need a good graphics card and good hardware in general to run it properly! This is something I've never seen in battlefront 2 and it took me quite a while to figure out how to do it. It required (and stills requires) a lot of configuration, the first time I tried the game running both post-processing injectors together the game lagged a lot! Seriously, it took a lot of time to tweak both injectors and see how they merged together. A clear example is having to configure two different blooms, that the second one adds to the first bloom and some areas may look odd while playing. This is something I didn't notice at first, but again, thanks to the community I noticed it sooner and corrected it ( during this testing period many people told me the sky was odd/shiny in some videos and pictures I uploaded). The second biggest change is that realism is put first in this version, no more excesive bloom or over-saturation, I'm testing it heavily, so I won't find anything weird in any map (I'm testing usermade maps too). Adding more realism is now possible with the new depth of field and a new AA system that makes the edges really smooth (still testing this, again it's a combination of two process).
So, this is how the mod is looking, with a Rezzed Map and detailed models. Let me tell you, if you watch it windowed you might not truly notice how much it changes the game, but I'm playing it in a 42' samsung full hd TV and it looks beautiful. I never bought the new BF, and now I'm sure I'll NEVER play EA's new battlefront.
Naboo Rebels fighting the Empire. Reminded me of the ending of Return of the Jedi.
It certainly adds realism to the game, a more "cinematic" feel that modern games have. HQ maps are essential... Ingame Screenshots: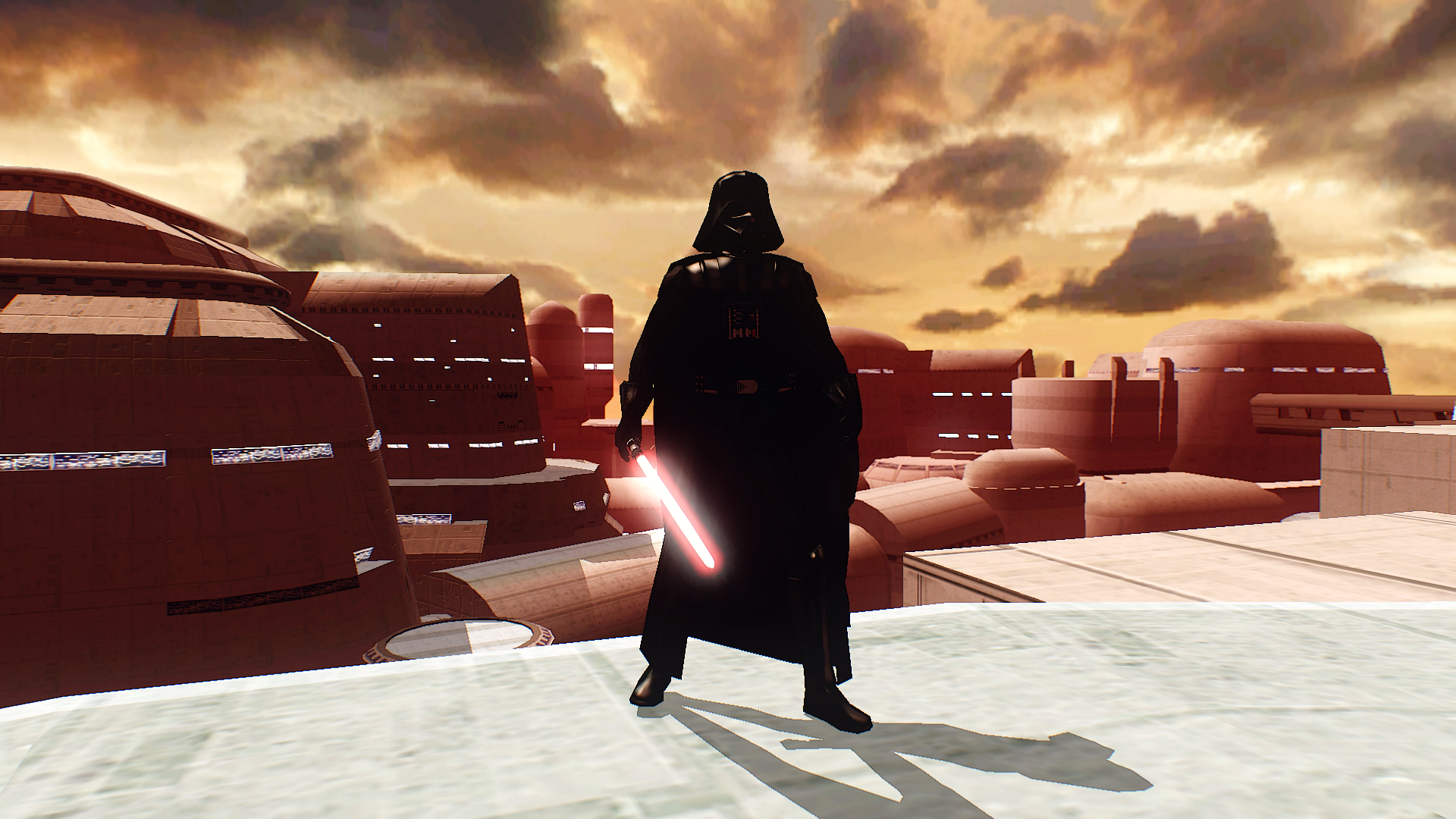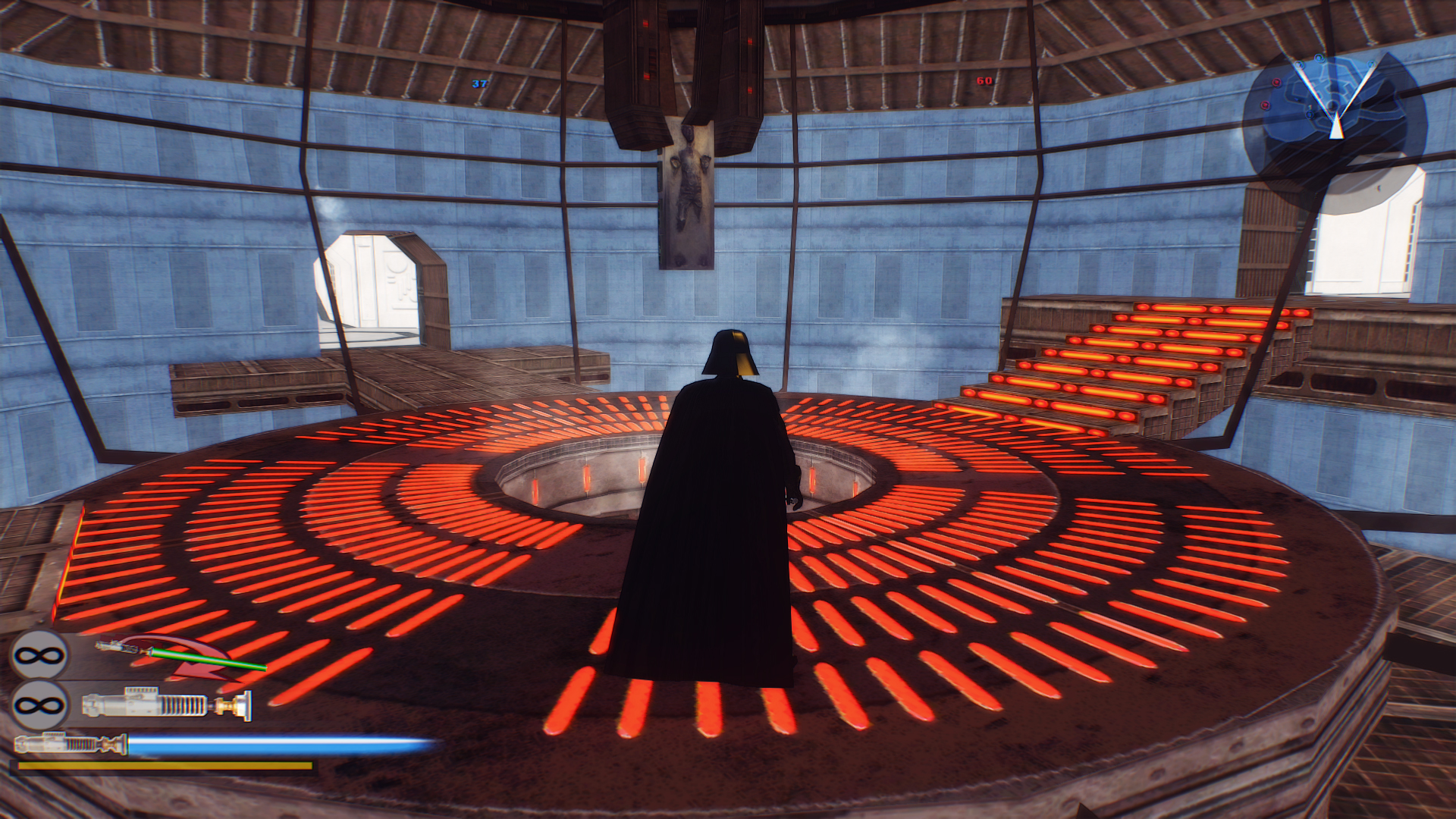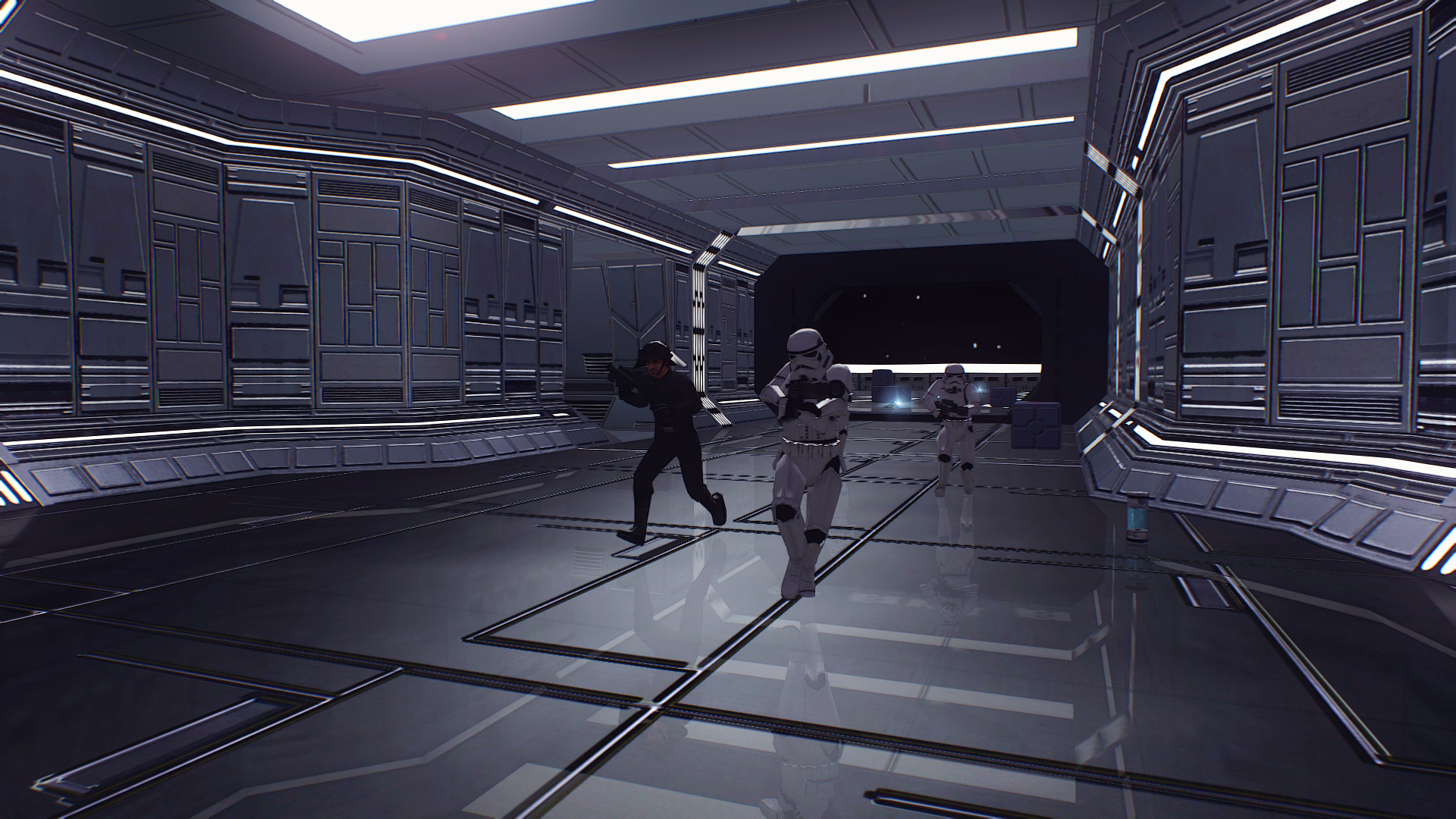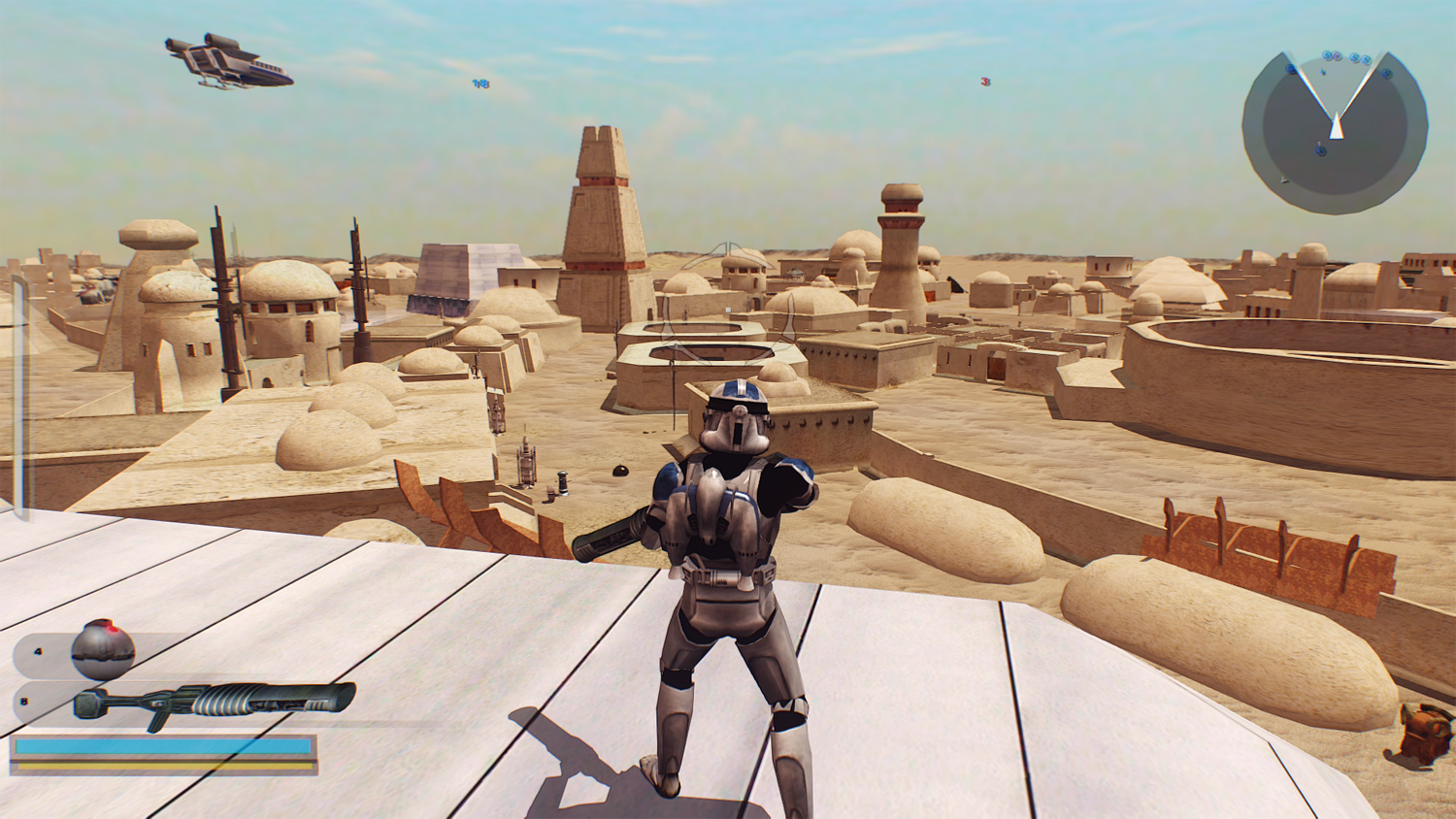 If you think about it, there are many high detailed player models, but no many high detailed maps. That's something to think about.
So this are some of the new things I'm working on. I don't know when it will be released, but I got rid of most of the bugs and now I'm just trying to find the optimal settings. I hope to read more new comments and feedback, constructive criticism helps making the mod better. If you've read so far... you could leave a comment, especially if you enjoy my mod. Thanks for reading!
H