I have been pissed off by vanilla nomads since my first gameplay for their power without sense. They also annoy me by adding lots of titular titles on the map and claiming themselves Khagan just because they have only been independent recently from their old Khagan.
So I have remade the nomad mechanics, which allows
the title history to be more consistent than vanilla nomadic titular titles
the nomads to be less imba as the nomads in vanilla
that there would be much fewer Khagans than vanilla
Now the steppe tribal holdings would be nomadic. They won't have hillforts as normal tribes do. A slight impairment, you see.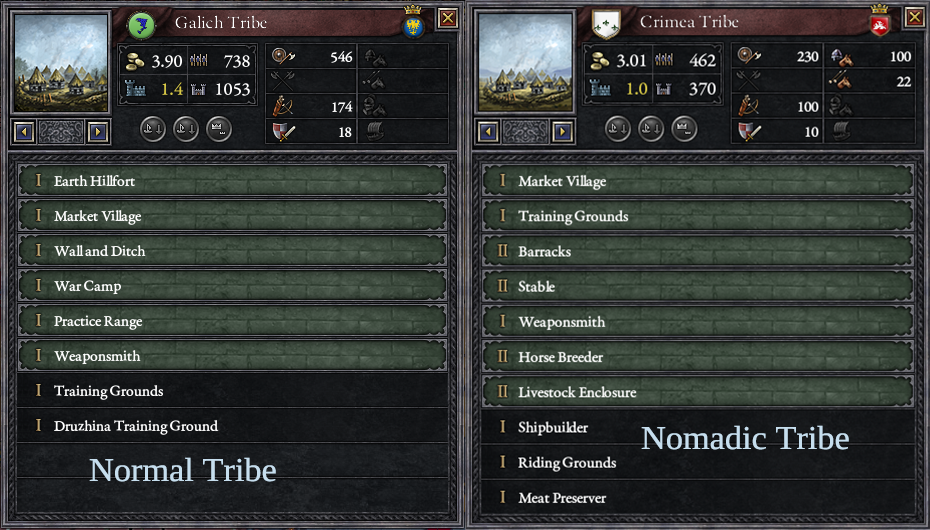 The new nomadic tribal government features: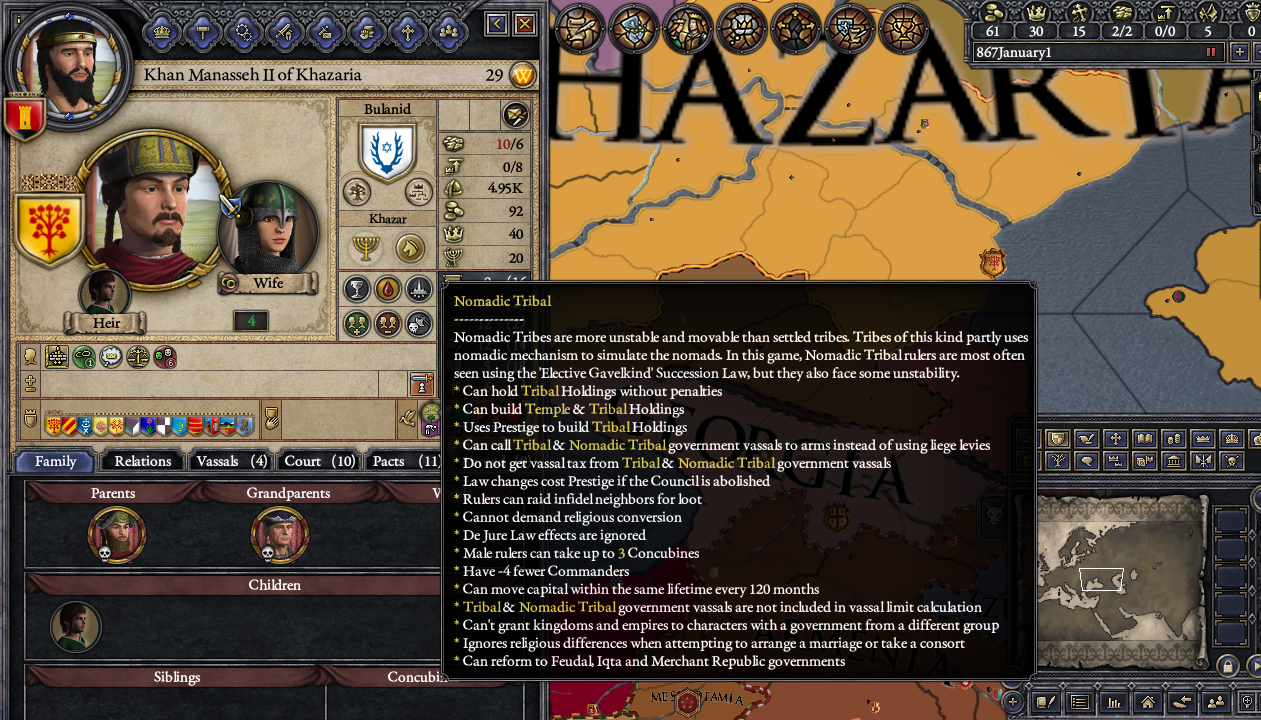 I still keep many of the Horse Lords mechanics, such as warhorse choosing and the tributary - for gameplay: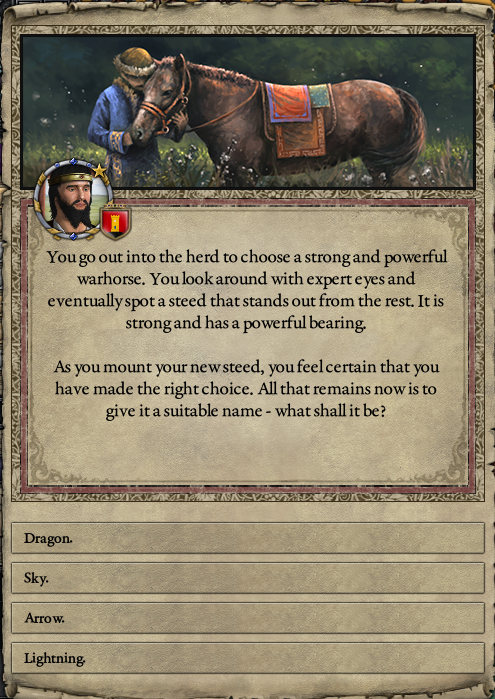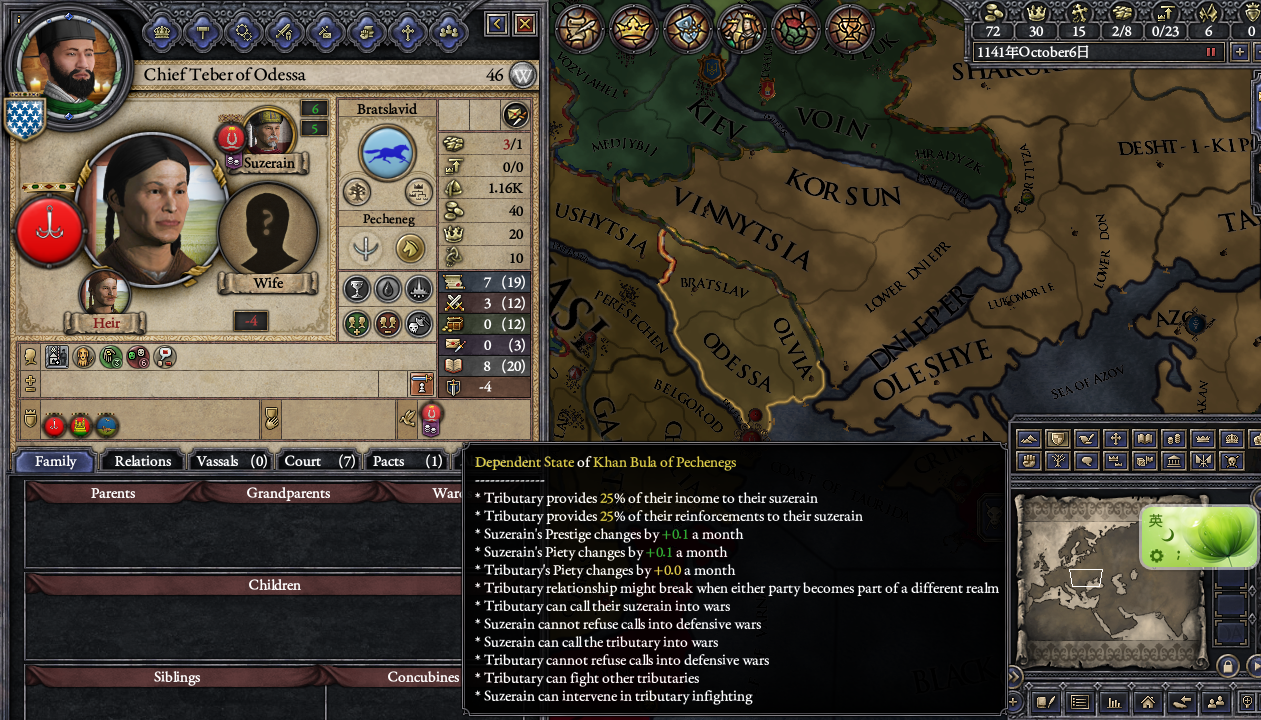 PS: While a nomad is vassalized by a non-nomad ruler, this tributary system may get activated.
Khitan flavors
As a poor copy of this world, CK2 even left the ruling system of Khitans undone. So I have to do it myself - just a poor Frankenstein of tribal & Chinese Imperial.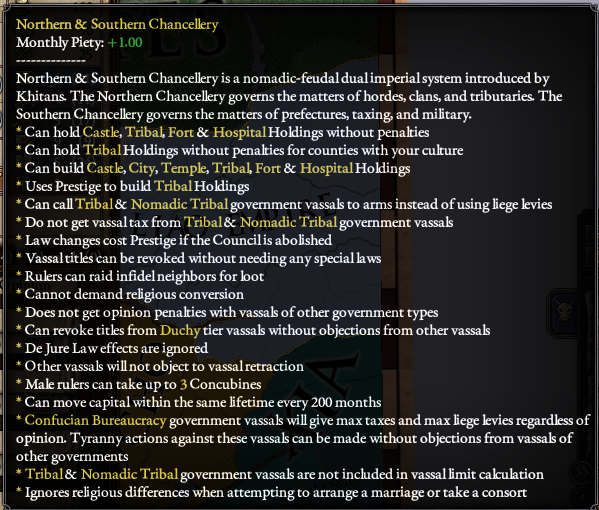 The Liao empire may also appears in the way of Seljuk expansion to Middle Asia - it may be a hard time for Sanjar: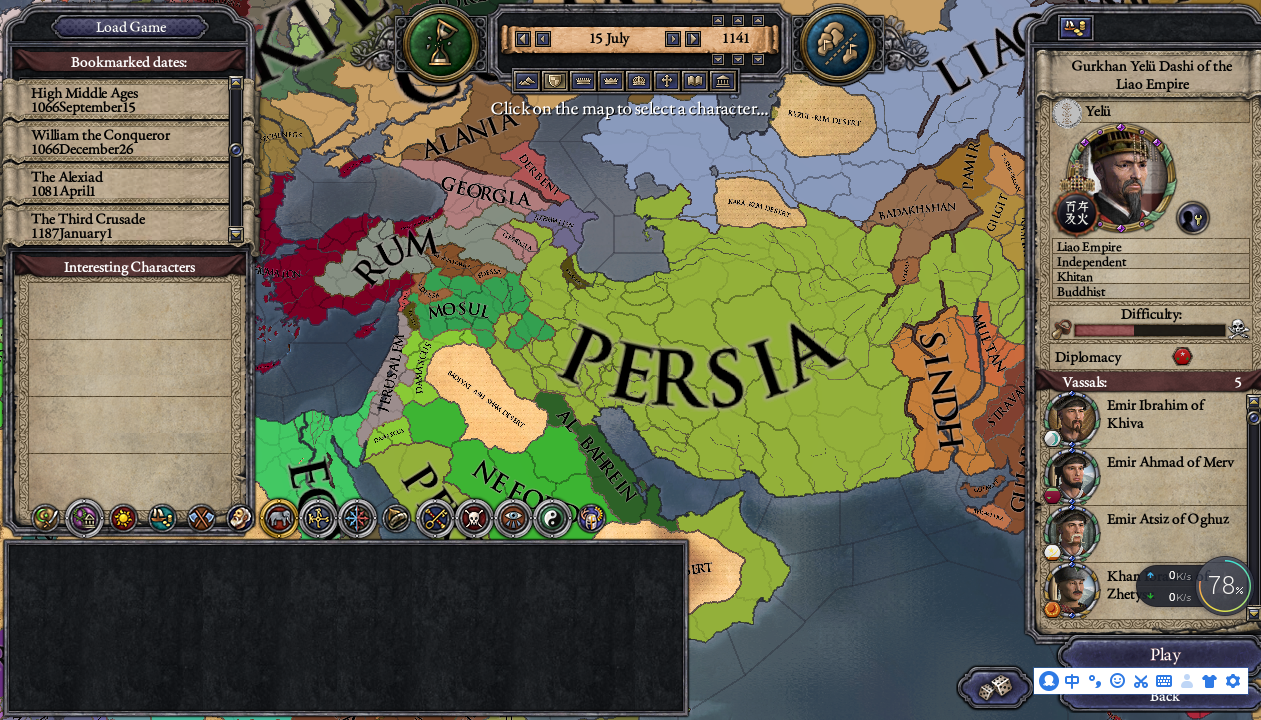 Sinicized nomad portraits & Mongol Portraits: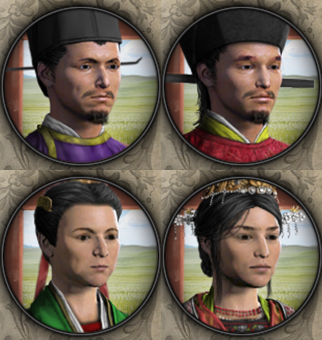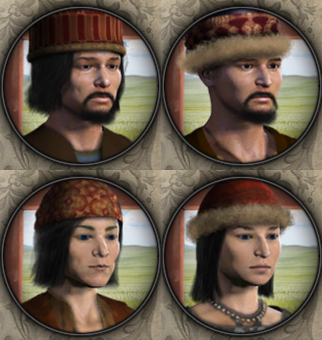 Regards to the waiting ones
2020/6/19