Welcome. Before you read the main content of this article, it's recommended that you read the previous one, Brief Introduction of Project D.N., to know more about this mod.
All maps consist of 3 parts, training map, storyline maps, and bonus maps, if plan is going as usual. You can start your training mission or main storyline at any time, but you can access bonus maps only after you beat the main storyline.
The training mission is quite important in this mod. It's just because it implements new mechanics of gameplay, and you should learn it, to know how to play this mod in a better way.
The main storyline happens in a city mostly. There are totally 5 chapters planned, formed by 24 maps at least, now. I have to say, using GoldSource to build city maps is quite challenging. This engine can't deal with huge area like modern ones, but I have been doing my best to make the maps big enough, so that they look like a part of the real city. And many maps are inspired by the real buildings and blocks in my real life.
Here are some examples: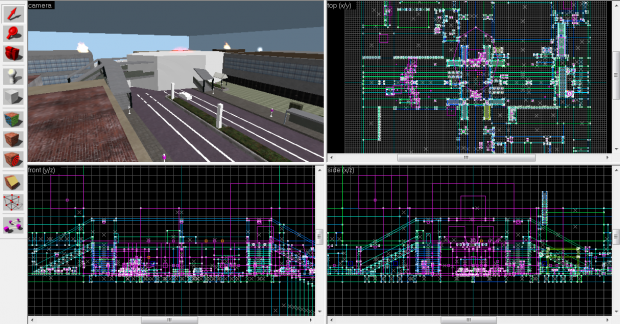 This is an RMF file opened by VHE. It's a junction setting, with a skywalk and some buidings in it. You can see it almost reaches the space limit. I have to carefully consider how many details to be made, and how to plan the combat situation in this setting, etc.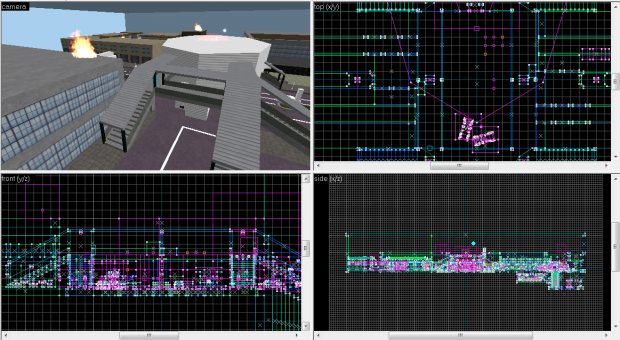 Same map with another view point.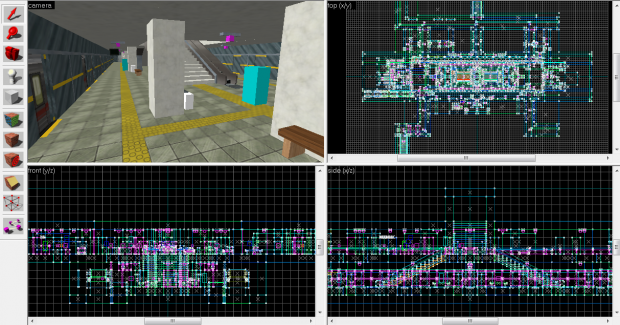 Another map resource file. This one is carefully built, too, to make sure it looks like a real subway station.
Bonus maps are in construction. I can tell that they're something outside the main storyline, for challenge or entertainment.
Stay tuned for more info!