Initial Thought on
the Concept of Story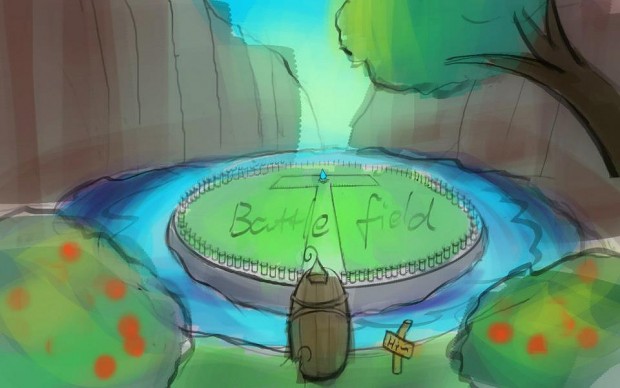 Hi fellas, we are glad that you are still following with our updates! We are proud to present you the story of Chrono Legend:-
It starts with long long time ago…sounds familiar? *Chuckling. Well, that's not exactly the story. Now,
here's the real one: You wake up in the state of frenzies horrifying to find that your village is overrun by an absurd, gigantic, overwhelm monster. You realize it happen because of the disappearance of guardian in Chrono Legend. You are requested to play as a young mercenaries apprentice to protect the land of Trinity from darkness realm and to break the strong curse with your power. Till here, let's hope that the story will evolves into much more fantastic one while we progress!
Game-play Concept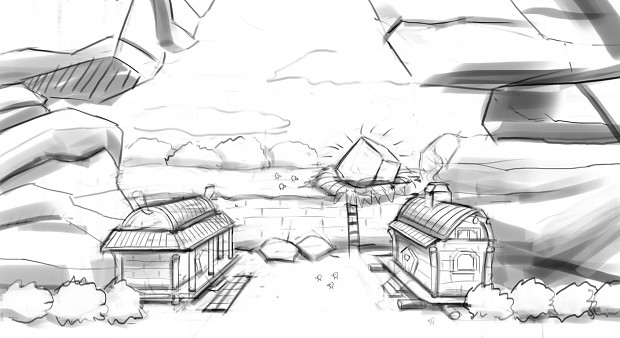 I'm sure that those who have been following our project would have been curious to find out on how our gameplay concept works. In Chrono Legend, we offer you a mix of fast paced gameplay of RPG elements, hacking slashing and all of those you loved about the most stunning future 3rd person action adventure and tower defense game. We are creating new era of gaming to yields a fantastic and inspiring setting for players to explore as well as to satisfy your hunger in the exhilaration of combating. (Take note player able to build tower as well )
Along your incredible adventures, we will integrate a fantastic creature with you which grudges powerful sidekick but ill-tempered and uncooperative at times. Accompanied by this new companion, you can purchase weapon, armor and wits to destroy the enemies, and to defeat the demon lord in your quest in order to erase the dark curse that engulfs your Trinity homeland.