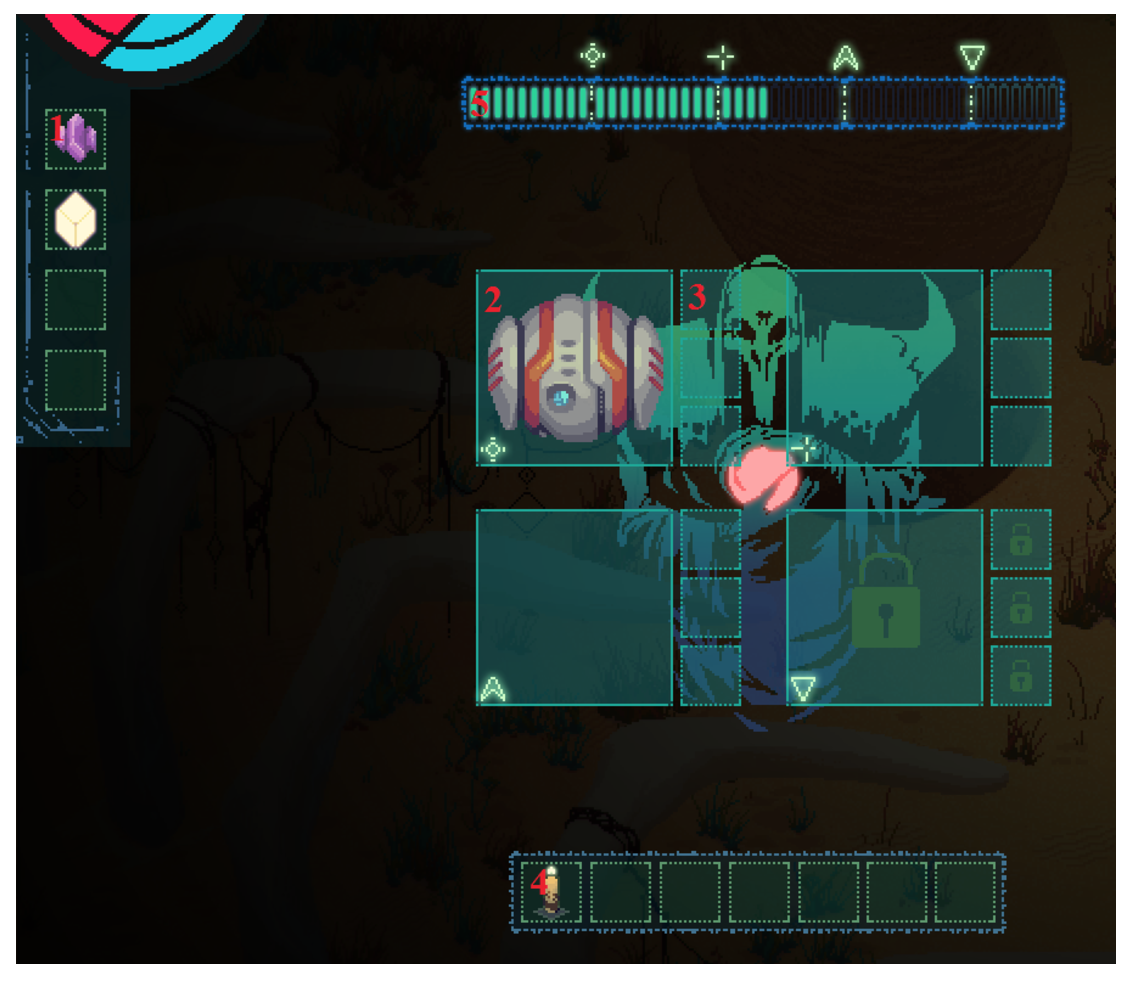 Legend:
Quick Access Toolbar for consumable items.

Slot for active upgrade.

Slot for local enhancer.

Slot for global enhancer.

Hunger indicator.
Hunger
The hunger indicator is above the upgrade slot. It shows the level of energy remaining in the Core and how much charging is required. While the hunger indicator is being emptied more and more, active upgrade slots are turned off one by one, since the Core does not have enough power for their maintenance. By default, the indicator is emptied for one degree in a minute. If it is absolutely empty, the character dies.
To refill the hunger indicator, it is necessary to dissolve a few items from your inventory in the Core. Each item has an energy value index - an amount by which the hunger scale is restored after the dissolution of the object. It is possible to dissolve both consumable items and artifacts. The latest have much higher energy value index.