Greetings followers, potential followers, and people stopping by to see what the heck this is!
It's been quite awhile since i've made a fairly decent update.
Back in June I built a new and very beefy PC, so that I could both have a ton more fun gaming, and be able to compile faster. After that happened, I procrastinated a bit and even lost two maps in the process. What happened was, when I changed PCs, I forgot to transfer my VMFs. I did happen to have the first map however. So I put off transferring them for awhile until last week. Well.... it turns out my transfer wasn't too successful.
I put all the maps I ever made into a folder, and they didn't actually transfer, so when I formatted my old PC to gift to my Dad, I lost the files. It wasn't till a day later I found out.
So, my intro map was deleted, and so was my older version of the first map. The first map wouldn't had been a problem, if I didn't start experimenting with night lighting and forgot my sunlight color and brightness values. This caused me to change the lighting quite a bit, in trying to get it back. I think I was pretty successful. It looks more detailed and still fairly colorful. Oh yeah, and I sort of added a bunch more stuff: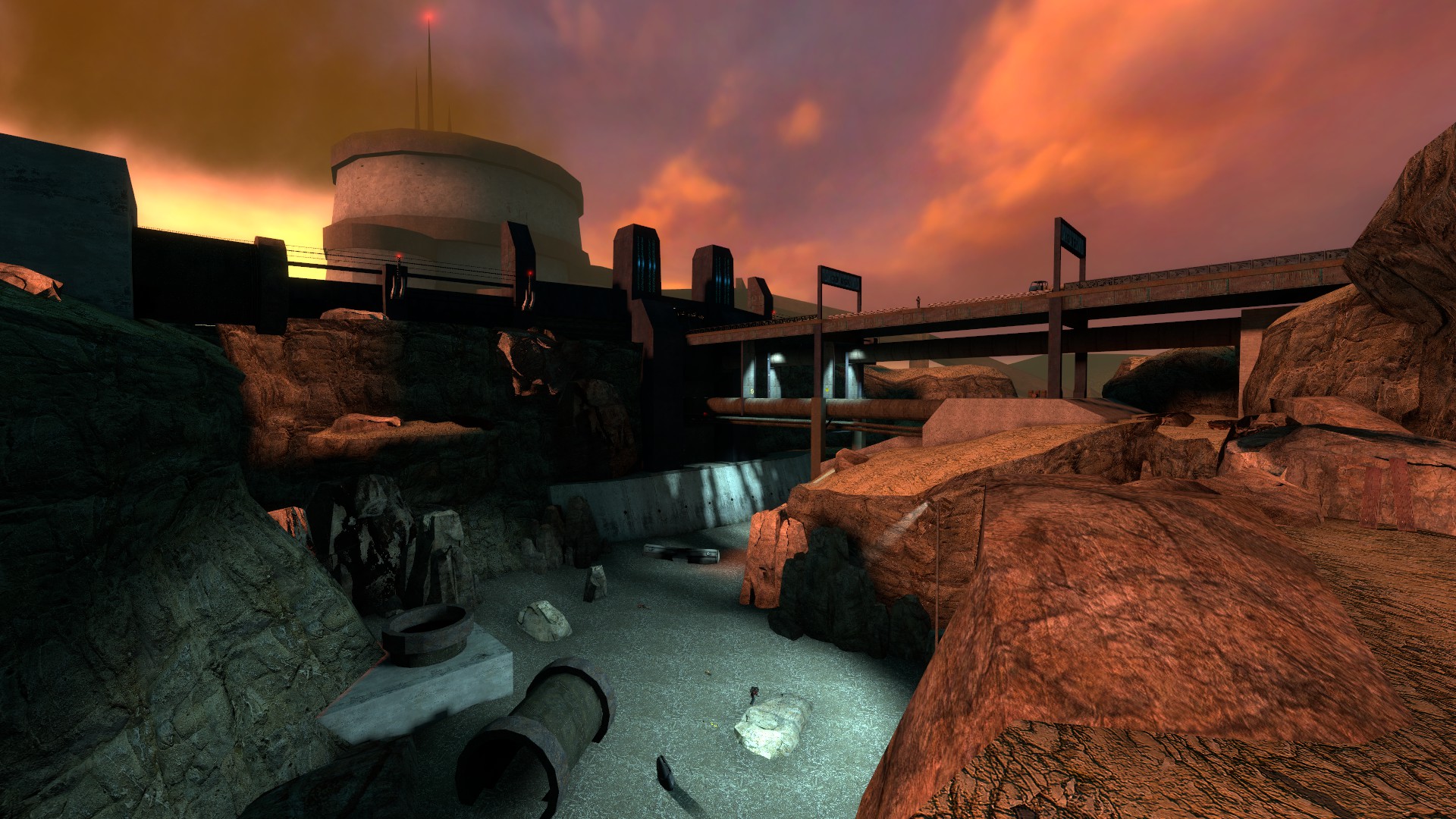 Then, I realized my already in progress version of Air-Exchange 02 was gone with all my other VMFs, so I ended up redoing it. From what I understand, this looks better than what I had anyway. It's still very WIP and will mature much like the one above has. I'll be sure to give a better angle too, when I fix the rest of the map: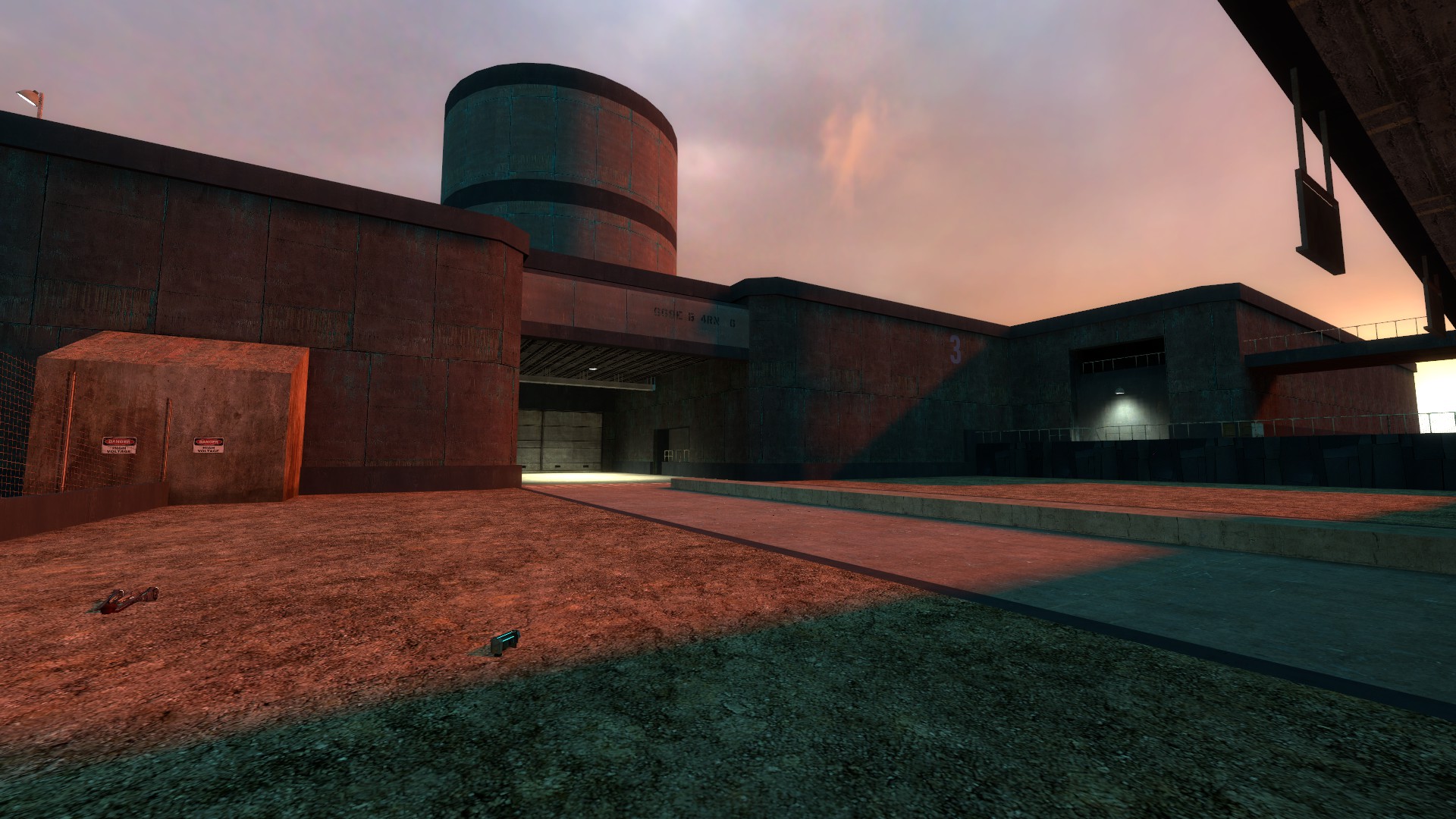 I'm going to try picking up the pace a bit more. I'm very excited to get the interior of the Wall and Air-Exchange 02 done!
Next update should be a month from now.