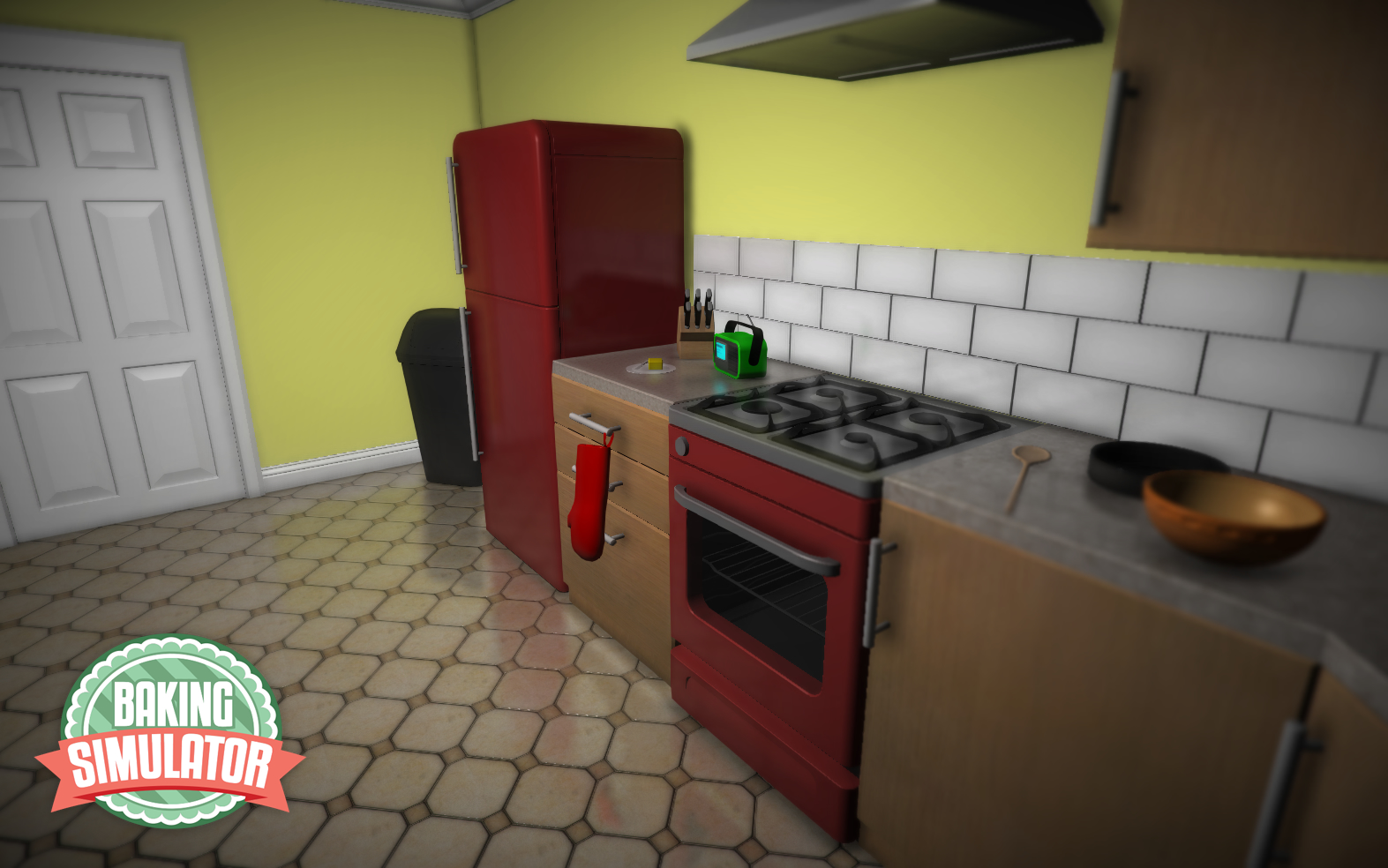 First things first
Thank you to everyone. Not only for the kind words, the most hilarious YouTube videos and general awesomeness you guys have given, but also for Greenlighting Baking Simulator. I know it has been many months since we have been greenlit and apologies for not thanking you all sooner. So once again, thank you.
Why we haven't had news sooner
This basically comes down to one thing, not having a PR person. I (Sam) am a programmer, I like to think I'm good at that and enjoy it more than anything else in the world. However my public speaking and blogging is terrible (as you can tell from this update) and it is often the last thing on my mind after spending a full day at work followed by an evening working on Baking Simulator. Really I should try and find someone to give out a weekly (or at least monthly) update to you guys, as progress is being made on the games. That being said the first half of this year has been less than ideal for me and Ross (super amazing guy doing the art) meaning progress was slowed and I never felt like I had something worth showing to you amazing people.
Progress update
As I said progress in the first half of the year were slowed due to personal issues and my real job taking up a lot of my time and energy (I work for a AAA games company and we released our latest game a month ago, so up until that was released I was working all hours, leaving little time for Baking Simulator).
That being said the following has been done or is in progress for the game:
We upgraded the game to use Unity 5. This means we have a new beautiful rendering system and a higher performance physics engine to play with!

Unfortunately this meant pretty much all of the code had to be rewritten as the old physics implementation just didn't work and wouldn't make full use of the new power we have.
It does however mean your arms don't pass through the world and everything glitches a lot less than the original demo!

New character arms have been made and are setup. The arms aren't quite finished yet but they have a much nicer rig setup meaning again the game feels much more polished and a lot less buggy.
A new UI has been created, making use of the new UGUI Unity provides.

A full front end system allowing easy setup of the game.
Options menus, instantly changing the quality of the game, audio settings and language of the game.

A day/night weather system which changes the game to represent not only the time of day you are playing the game, but takes into account the date.

For example if you play in December there is a higher chance for bad weather and snow, where as playing in June you are more likely to have sunny skies.
As mentioned the game has basically been re-written from scratch, meaning we can target features we have thought about after the original version of the game.
Currently one recipe (the classic sponge cake) is setup and working, allowing you to bake a full cake and actually get a cake at the end of it! Other recipes are also coming along nicely and should be working in the next coming weeks.
A final note
To finish off I'd like to repeat the start. Thank you.
This project is being undertaken by two people who have a full time jobs to take care of, meaning this project is being made all in our free time. I'm not trying to make excuses for the lack of public information about this game, I just want people to understand both me and Ross are having fun with this project but also want to release something we are both proud to put our name against.
There are too many games out there which have great ideas and are really fun, but are just missing the polish all games should try to acquire.