Finally, I have the time to post the updates that the mod team has issued over the course of the past two weeks. We have quite a bit, as a new skinner joined the team and Mordred saw fit to grace us with the list of the maps that have already been confirmed in the mod. Although EHL will be gone for awhile, he plans to release more updates on the *secret age* when he gets back, so stay tuned to this mod! To help out, I've done some grammatical corrections to my colleagues' posts. =D
Starting with Mordred's massive map list...
~~~~~~~~~~~~~~~~~~~~~~~~~~
Hi there,
I thought I'd get in on the update fun and post a little treat, in the form of our current list of maps (on the grounds that ive spent several hours going through every one of the 127 maps from BFME1, BFME2, ROTWK and WoA originals/contributions to do camera angles, farm templates, AI players, camera switch scripts, fog removal etc).
And more may well turn up before the next release.
Acropoli
Adorn River
Amon Hen
Amon Sul
Amon Sul Fortress
Anfalas
Angmar
Annuminnas
Anorien
Argonath
Arnor
Assault On Carn Dum
Barad Dur
Barrow Downs
Battleforosgiliath
Belfalas
Black Gate
Brown Lands
Buckland
Bur Baklin
Cair Andros
Cardolan
Carn Dum
Carrock
Celduin
Central Ithilien
Crossroads
Dagorlad
Dead Marshes
Dol Amroth
Dol Guldur
Druadan Forest
Dunharrow
Dunland
East Emnet
East Rohan
Easterling Capital
Eastfold
Edoras
Emyn Arnen
Emyn Muil
Enedwaith
Enedwaith
Erebor
Ettenmoors
Evendim
Fall Back 4p
Fall Back 8p
Fangorn
Fords Of Isen Ii
Forlindon
Fornost
Forochel
Forodwaith
Framsburg
Gap Of Rohan
Gap Of Rohan
Gondor
Grey Havens
Grey Mountains
Gundabad
Halifirien
Halls Of The Elvenking
Halls Of Thorin
Harad
Harlindon
Harlindon
Harlond
Harondor
Helms Deep
Hidden City
High Pass
Iron Hills
Isengard
Isengard Drawned
Isengard2
Ithilien
Kyzilkum
Lake Of The Westfold
Lebennin
Lorien
Lostriand
Lothlorien
Manor Of The Eorl
Minas Morgul
Minas Tirith
Minas Tirith Extended Edition
Minas_Tirith_The_White_City
Minhiriath
Mirkwood
Mirkwood
Mirror Of Fire
Mordor
Moria
Mount Doom
Mouths Of Entwash
MTWC Co-Op
Near Harad
North Downs
Nurn
Osgiliath
Paths Of The Dead
Pelargir
Redhorn Pass
Rhudaur
Rhun
Rivendell
Rohan
Shire
Southern Ithilien
Sturlurtsa Khand
The Heubris
Tournament Gundabad
Tournament Hills
Tournament Mp1
Tournament Rhudaur
Tournament Udun
Tournament Westmarch
Tower Hills
Umbar
Weather Hills
Weathertop
West Emnet
Westfold
Withered Heath
Wold
~~~~~~~~~~~~~~~~~~~~~~~~~~
Here's the update from san92
~~~~~~~~~~~~~~~~~~~~~~~~~~
Hey, hi everyone here's my updates for this week... Lurtz and Eomer skins, hope you like it
Eomer
Lurtz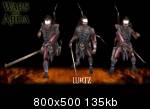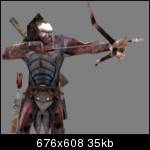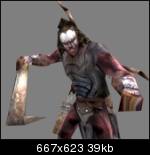 ~~~~~~~~~~~~~~~~~~~~~~~~~~
And, the final update...
~~~~~~~~~~~~~~~~~~~~~~~~~~
There have been sooo many updates in the last couple of days and this must be some kind of WoA record, wow. However, I am going into the West ( literally) for 7 to 8 weeks, and hence my updates will most likely be ceasing for that time. At one point, I did want to have updates even when I was on the other side of the world, but I ran out of time. I going to a small tropical island in the middle of the ocean, as I long for the sea and the forests, and must take this break as I am much diminished. Hopefully, things wil carry on nearly as fast as Mordred is doing a TON of work behind the scenes, but I will still be able to keep an eye on the forums.
Therefore, even though I was going to continue the preview of Harad Faction, Of the new serpent guards, Suladan and Saleme, I wait until I get back as a couple of things need updating. Hence, I wanted to show a glimpse of the future and what is installed, not to fair away.
So here we go:
Ancient Council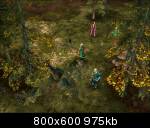 Beyond the Girdle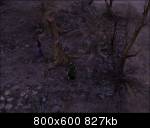 In defence of the Hidden Realm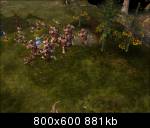 Enchantress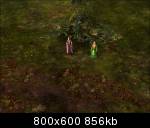 For the Hidden City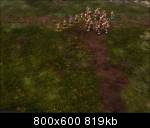 On the Quest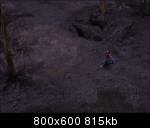 I have created literally hundreds and thousands of conceptual images for the mod. Now, to even start to scan and upload them, I would need some time, so I just show off one character I did: Anaire, High Queen of the Noldor in Valinor (wife of Fingolfin). Also to let you know, I have designed and painted numerous images for Morgoth and he has the most work put into his armoured form ( 10- 20 a3 pages of stuff at least), but you have to wait for that, he is also fighting various characters, and there's also some of his minors.
Heres Anaire (3 of possibly as many as 10,000 images!!!!!!, wow)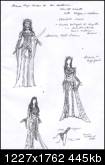 Further are there any requests for any characetrs that have little or no images as I may have done them, yes I am aware that Turin was very popular but theres an image for him so that defeats the objective of this.
~~~~~~~~~~~~~~~~~~~~~~~~~~
That's all for this update... so my work (for now) is done.
IRS, *gloriously returned* Secretary of Foreign Affairs