Here's a big news update: Singleplayer, Multiplayer, and the Renegades. All through July and August we've been working (I'll get to the "we" part later) to get this game on the road and ready to be tested in October.
First off, the secondary campaign, A Traitor's Fate, has completed its first revision! This means it's ready for testing, and to undergo many more revisions as its improved and simply made better.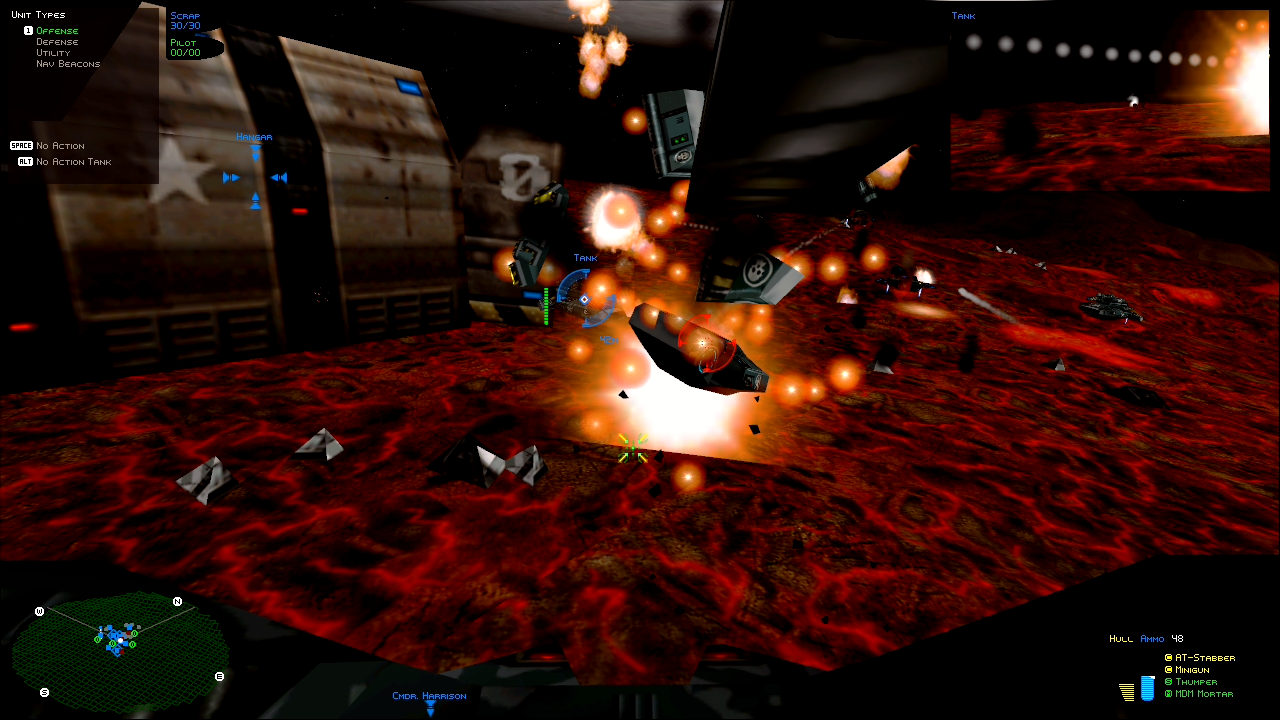 The missions in A Traitor's Fate are "themed" missions: they all have minimal commanding in difficult and short missions. Every mission is designed to last 15 minutes or less, allowing players to get a good run in their daily Battlezone. In these missions, you (the player) will never command a full base, and there is a ton of emphasis on dogfighting and speed. They are also designed to be the most difficult missions in the entire expansion, compared to the primary and IA missions. Another fun fact: every mission takes place on real terrain!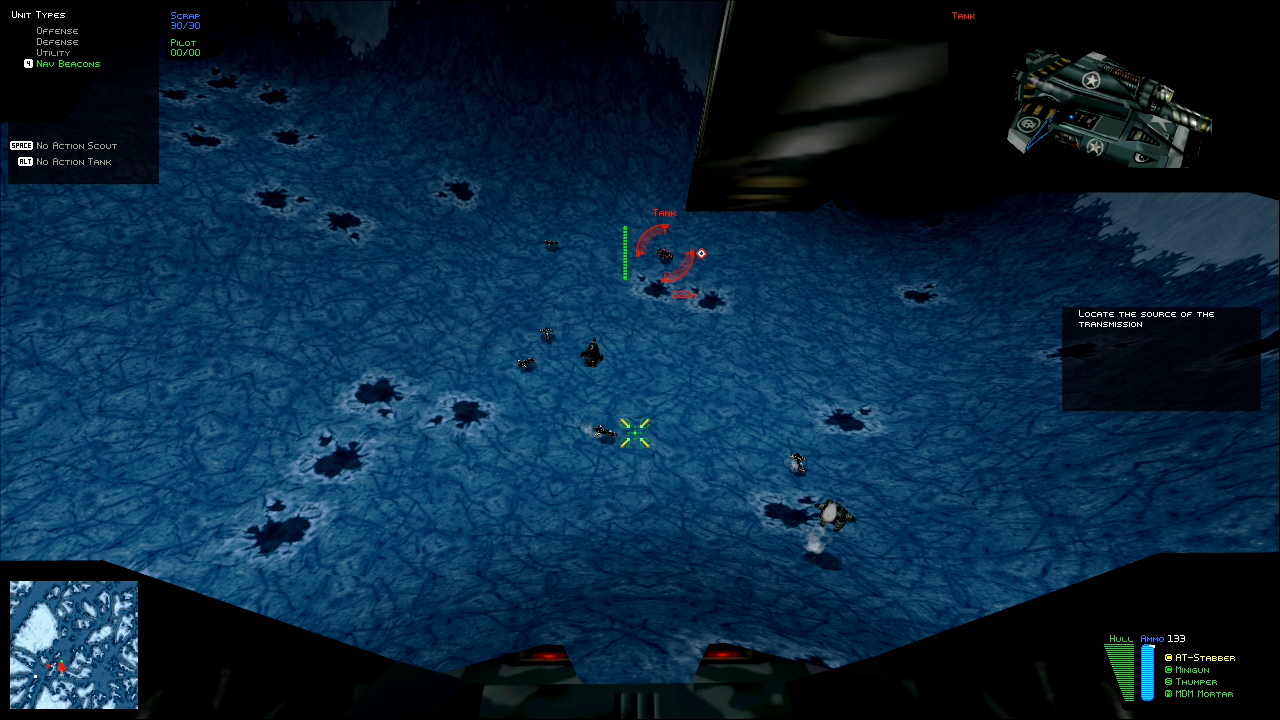 These missions were finished first for a good reason. The first is to establish a solid method of developing missions for the primary campaign. This has proven itself a worthy reason, providing several custom utilities for instant use.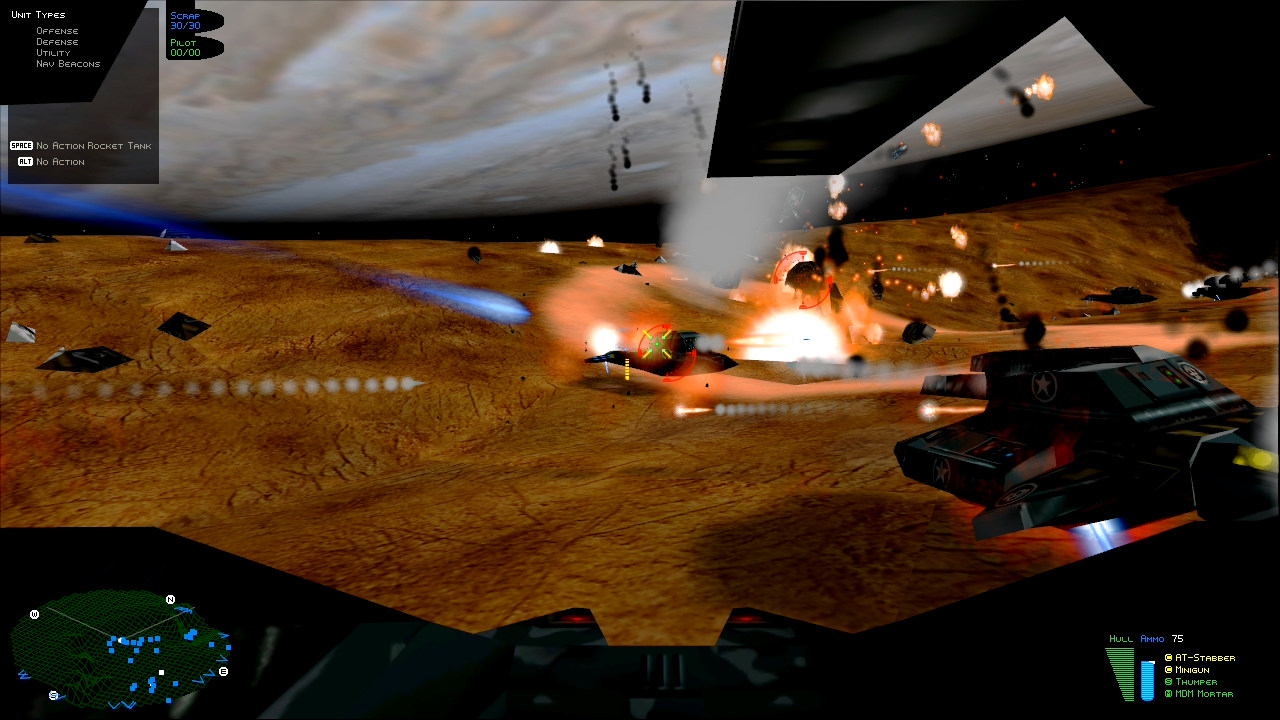 This campaign will feature numerous weapons that might be added into multiplayer, such as the CBS Cannon. These missions, as with the rest of the content, will be ready for testing at the beginning of October.
Now, for that "we" mentioned earlier... Battlezone: Insurrection is no longer a personally project, but rather a group development. Insurrection will be considered one of the releases from the Heracles Brigade, a collective of modders from both the Battlezone and Battlezone II communities. The Heracles Brigade are also behind the Battlegrounds 1.1 update, which was featured here on ModDB not too long ago.
Onto other news: the Renegade story has been refined and recreated into one that is far better than what was originally planned. The Renegades now truly live up to their name of being "renegade". No longer are they formal allies with the NSDF. No longer are they large in numbers. And here's a bit more news, something that introduces something that hasn't been seen since The Red Odyssey, one of Battlezone's official expansions... The Overdrive. Previously called the Turbo Boost, this accelerates the user's speed drastically, and is used just like the CRA Cloak. Yes, it's the first faction ability seen since, and we are proud.
Finally, the Renegade Tank has been balanced and ready for testing! As said before, the Renegade ships focus on speed, build time, and scrap cost, in exchange for hull and ammo. The Tank shows this very clearly.

Here's the specs:
Hull: 2800
Ammo: 1200
Weapons: (C) AT-Stab, (C) Chaingun, (M) MDM Mortar, (S) N/A
Scrap Cost: 7
Velocities: 35 Forward, 25 Reverse, 25 Strafe
Overdrive-Capable: Yes
You may have noticed there's no Special weapon on default, classically the Thumper on the Grizzly and Czar. This may provide an interesting twist to factional battles, considering the Tank now has the MDM Mortar.
That's it for this time, we'll be sure to update this more often!
The Uprising is Coming.