Crystal Shard is pleased to announce that A Tale of Two Kingdoms will be coming to Steam and Itch.io on 31st October 2017!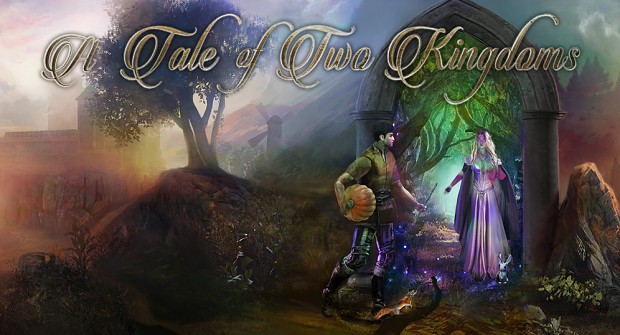 Designed by the makers of the award winning Heroine's Quest: the Herald of Ragnarok, A Tale of Two Kingdoms is a fantasy point 'n' click adventure game in the style of the classic King's Quest series, set in the world of Celtic mythology and fairy tales. With many side quests, multiple puzzle solutions and five alternate endings, the game offers plenty of replayability.

"The ancient kingdom of Theylinn is beset by enemies. Within the castle walls, nobles vie for the old king's favor, and not everybody is happy with the sole heir to the throne, princess Rhiannon.
Meanwhile, danger approaches, in the form of an invading army, a hostile giant, and a mercenary troop who are ancient enemies of the Theylann king... "