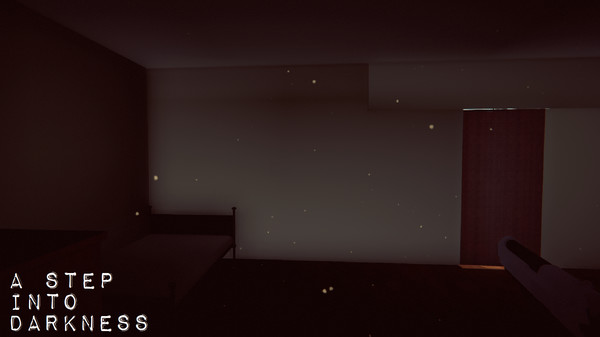 Hey everyone,

Today I will be discussing future development, the eventual launch of A Step Into Darkness and details of all the new additions in major graphical rework the game has just gone under. This update (MY1A) is a pre-release verision for beta testers, if you want a key for testing/streaming/let's playing please e-mail me via gameorchardgames@gmail.com.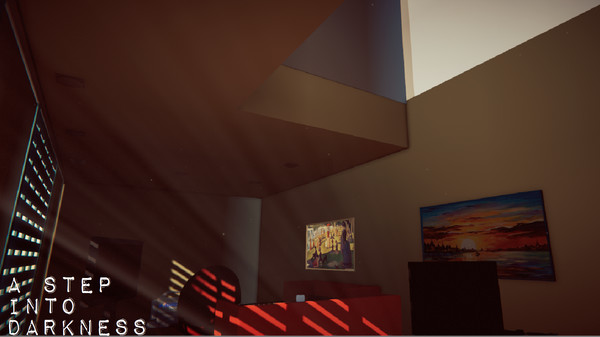 Starting with future development and the eventual launch. At the moment, as the main developer of the game I have upcoming exams, therefore I will be unable to both launch the game and release new information regarding the game etc. via Twitter often for about 2-3 weeks, during my exams, Nicholas will be working on the game. The next update is currently being worked on

Since the last update a new member has joined GameOrchard, Nicholas Ponomarev specializes in graphical engineering. He has since ported the game to Unity 5 and completely reworked the lighting and graphical effects. Some of his work can be found in the updated screenshots on the Store page. This update means the minimum and recommended specs will be adjusted.

The game has been translated into Spanish by Angel Luis Caballero, a localized update is on the way.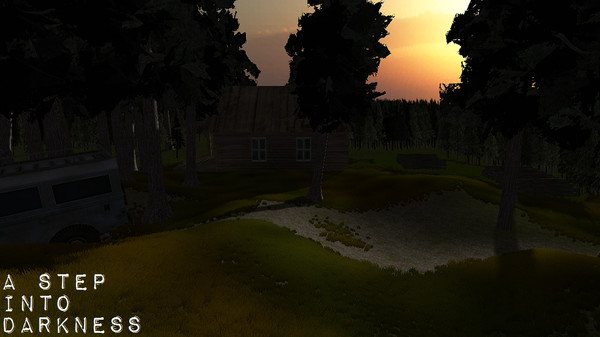 A new trailer is also in the works, releasing close to the game's completion in mid-July the trailer will feature a lot of gameplay from the newly reworked graphics.

-----------------------------------------
Here are the upcoming patchnotes for the final release:

- Ported the game in the Unity 5 engine.
- Lighting effects reworked on every scene.
- Camera effects reworked on every scene.
- Added motion blur.
- Reworked the main menu, added new terrain texturing.
- Reworked forest terrain and textures.
- Reworked the introduction cutscene with the new graphics.
- Added dust particles to multiple scenes.
- Improved performance on all scenes.

- Added bottom to toppled tree in forest.
- Added a new bed in the underground scene.
- Adjusted vent floor, roof.
- Added multiple grates in the underground vent.
- Added truck engine sound effect in forest.
- Added heartbeat monitors.
- Fixed modelling issues with Martin's SUV.
- Fixed collision issues.
- Fixed UV issues with PC.
- Adjusted size of objects in underground.
- Fixed door models.
- Multiple minor design changes with hallways.
- Multiple other bug fixes.

- Added all trading cards. (Obtainable after official launch)

Size is around 209Mb.

---------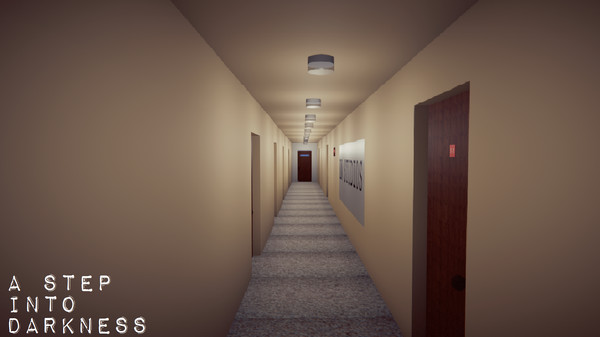 Here's a few bugs that have already been noted and will be fixed in the next update. (Currently do not have access to PC)

- Pause menu not functional
- Unity 5 Splash Screen (We have not upgraded to pro edition since porting)
- Glass on lights are not transpartent.
- Version says 'April 1st Edition', this should be 'May 1st Edition'.
- Multiple bugs in forest (enemy AI is being reworked as well as the level design)
- Alt + Tab crashes the game for some.

If you have found a bug please report, or give general feedback - {LINK REMOVED}

---------

That's it for this update. Next major news will be in around a month, where an update with new enemy AI, animation, a reworked level design and much more. Cannot wait to resume development and launch the game after my exams.

Eoin Clifford,

GameOrchard

---------

Twitter.com/gameorchard

gameorchardgames@gmail.com