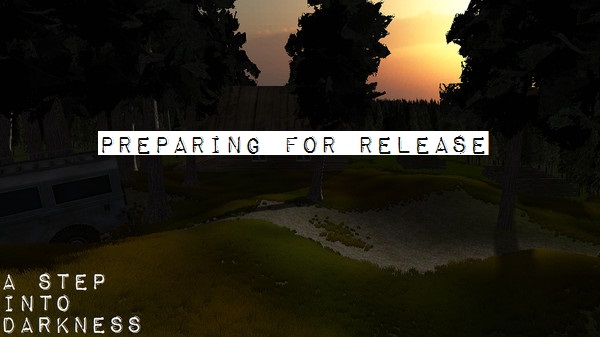 Hey everybody,
It's been two weeks since the last update. Today I will be discussing the progress made towards the launch in the areas of Steam integration, general development.
Just a disclaimer- if the coverage of the game on social media had bugs, I will not be able to fix them due to a reason which I elaborate belpw. The video also afdresses some noted bugs.
I think that a video conveys the message better than text. Here is a video of me discussing the aforementioned topics, which I really recommend for those seeking a deeper look at the development of the game.


Community Items
A Step Into Darkness will feature 5 trading cards, 4 backgrounds, 5 badges and 5 emoticons.All of these items will be available upon release.
Time has gone into these to ensure that they are a balance of what the general Steam community will enjoy, as well as what the core playerbase will enjoy,
Here is a preview of the trading cards: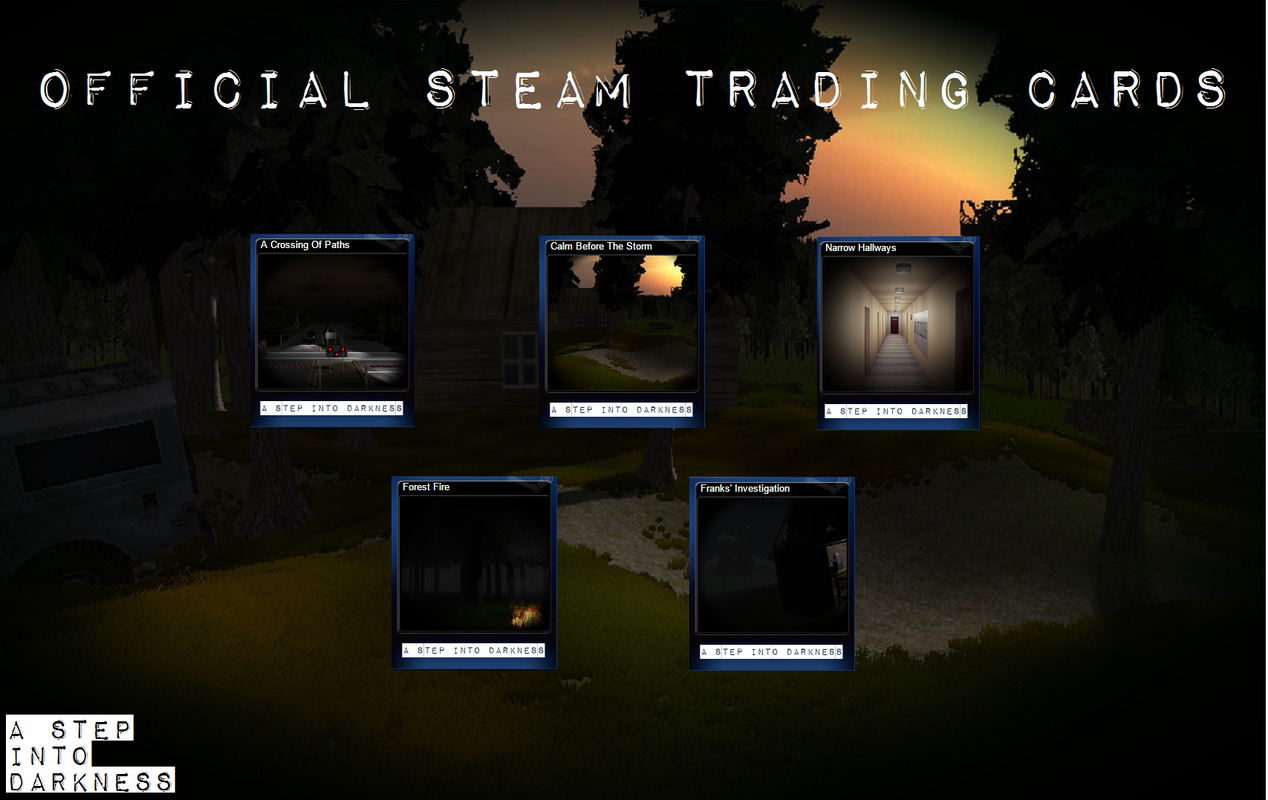 Coverage of the game
There has been a lot of coverage of the game recently, the team and I are very grateful of this. We have used the feedback in order to create an overall better and more fun experience for the player.
If you are interested in a key, please do not hesitate to ask via email. (gameorchardgames@gmail.com)
That's it for this update. I'll be away for around the next two weeks on holiday, while I won't be able to work on actual development, I will still be active and promoting the game via social media. There is only two weeks until the release on August 1st!
We hope you are excited from the launch as we are!
Eoin Clifford,
GameOrchard Productions
A Step Into Darkness launches on Steam on the 1st of August
---------
Twitter.com/gameorchard