It's barely been a week since Deep Horizon came out on Steam, and we already have the first little patch to fix some Big Picture issues that didn't show up in testing. But first, motion graphics.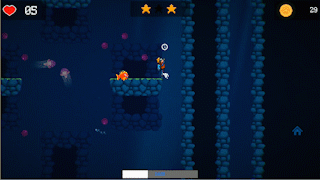 We have no complaints about Steam and Steamworks itself, just be mindful that if you're using Unity's new UI alignment systems, they're extremely sensitive to even just a pixel of screen space missing. And can end up messing with your main level selection alignment, throwing off that beautifully aligned grid you'd made.
Just saying.
As well as tweaking Big Picture bugs, we've also made the controls slightly more responsive, and fixed a gamepad-related glitch. The game itself hasn't changed, and we hope you give it a shot. Here's a few more motion graphic samples to get you interested.