Video Playthrough Update
Still images and animated gifs can only go so far with conveying ideas of gameplay. We (Alice and Chad) decided to record a dev video showcasing our updates in action.
In the video, we mention:
Weapons and their differences
Dawn and inside tree stages
Map with fog of war
Arena
Boss with partial-ragdolling (very unique!)
Stages! Stages! Stages!
We are almost done with all the stages for the Dawn level. In the Dawn level there are lots of lush greens and blue skies. Some stages are outdoors while others are held entirely inside of large trees or underground. A couple of battle arenas were added to mix up the gameplay.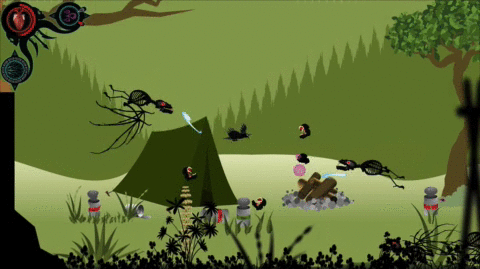 Map View with Fog of War
As the crow, you will have 360 degree range of motion, and you can explore any part of a stage in any order you want. In case you get lost though, there will be a fog of war enabled map view so you can see where you have been, but not the places you have yet to visit.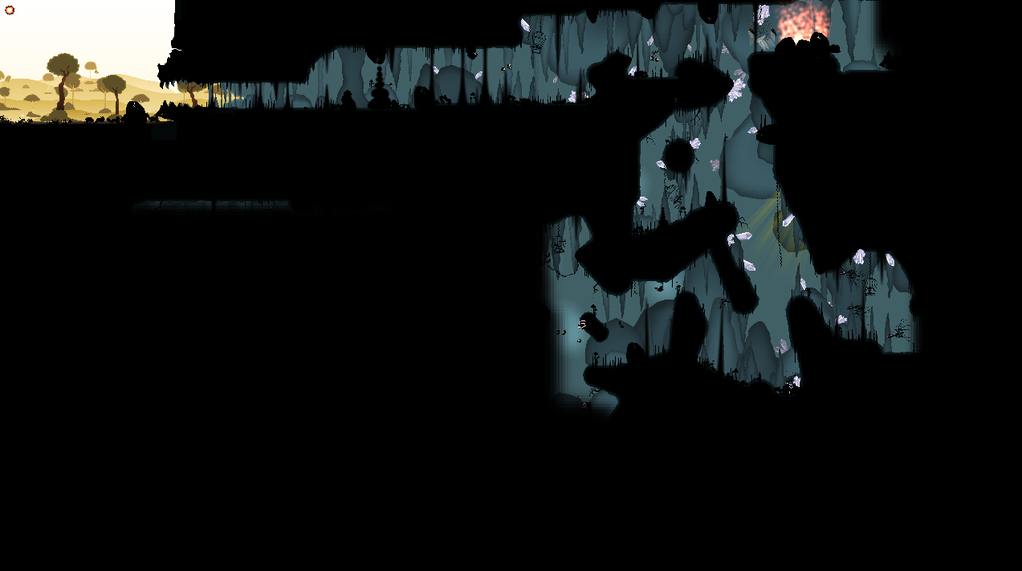 Localization
We would love to support every language! But we can't =/ So after careful consideration we decided to go with the following languages:
Spanish, Russian, French, Japanese, Korean, Portuguese (Brazil), and of course, English.
Interview!
We had our first interview! Thanks to J.A. over at Obsolete Gamer for making our first interview experience a pleasant one!
Thank you for reading!
Here are some links if you want to follow us.
~Alice @busyrobot