A Quiver of Crows was Greenlit after 20 days! Thank you for voting for us!
Steam Page || IndieDB || Website AQuiverOfCrows.com || Twitter @AQuiverOfCrows
|| Facebook /AQuiverOfCrows
Here's a summary of the work we've accomplished since then:
Gauge Design
We knew we needed the HUD to display the crow's health, weapon-type, levels of upgrade, bomb-type, and # of bombs. Here are the different types that Danny, our artist, came up with.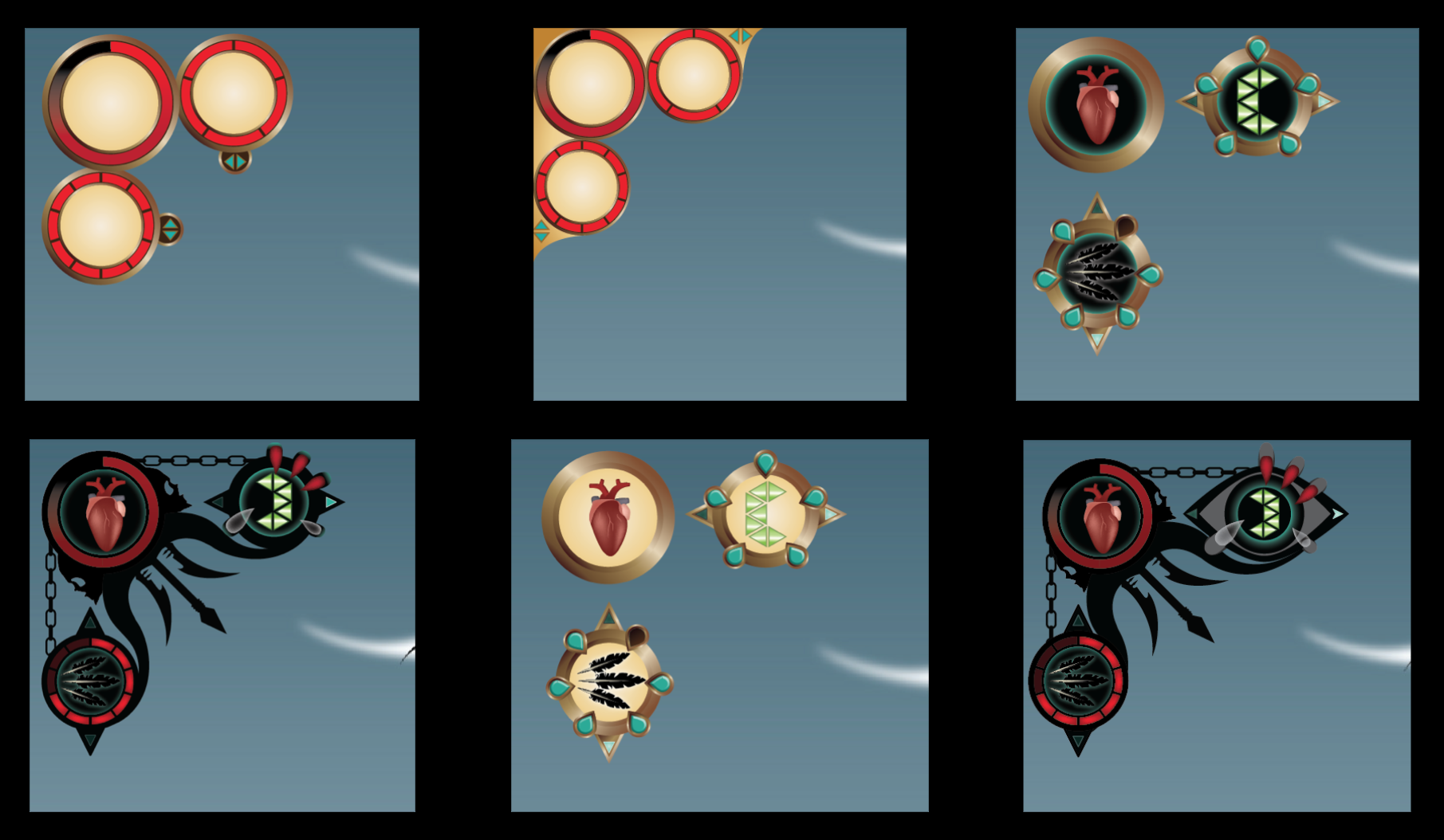 We ended up going with a modified version of the gauge in the lower left corner. Here it is in game, along with the bomb pickup orb that we also worked on. The gauge has a light glowing outline to it so that it still appears over black areas.
Vignette!
We worked on the crow's damage animation to give players feedback that they're getting hurt. We also added the death screen. We are still tweaking the settings for this, but this is pretty much the "flavor" of the screen we were going for.
Yes, that is a HUGE ball of monsters chomping on our poor crow hero. We like to make sure our crow is really dead!
Lock and Key Mechanism
We want to lock players to the stage, encouraging them to explore. We came up with the concept of rescuing other crows from cages in order for players to advance.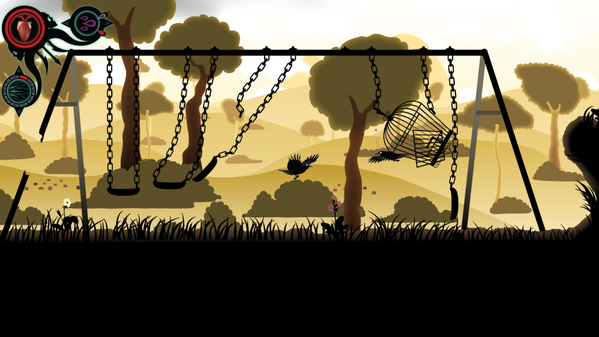 Fire locks the players to the stage, preventing them from advancing onwards. The dreamcatcher, whose feathers are activated by each crow rescued, once complete, will magically remove the fire.
Here's an early early prototype of the dreamcatcher with the fire lock. Each crow you rescue causes the fire to change colors - MAGICAL!

Level Building Time-Lapse
Placing ground in a level
Some Music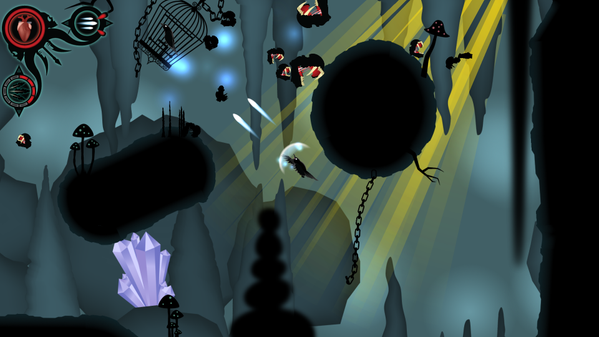 Thank you for reading!
Here are some links if you want to follow us.
~Alice @busyrobot