A late happy new year to everyone :) Wanted to post an update as haven't done in a while. Firstly for all those who haven't played FUEL in a while after playing it recently on Windows 10 and online with friends it does all seem to work. So multiplayer is functional and it can run on latest operating system which is great.
A quick update
Secondly I have been working on and off for quite a while on stuff for FUEL: REFUELED, the mod is mostly finished but I'm always thinking of new ideas. I wanted to show off a concept for a career race editor app, basically lets you change the weather and vehicles used in any race.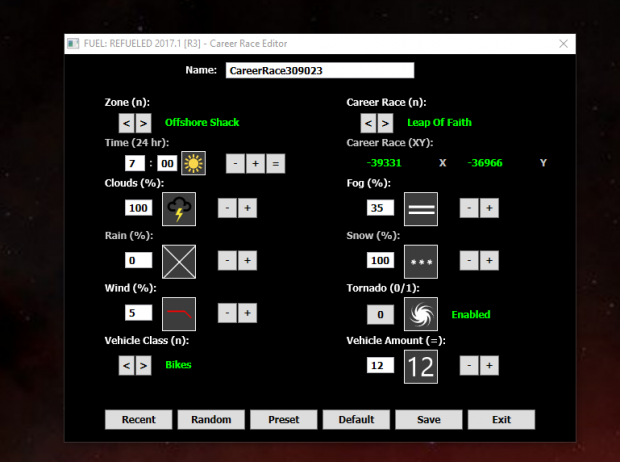 No idea when I will have it finished, but it is what I'm working on at the moment – hopefully have it finished someday.