Weekly Report #5
A new week and here I am again to bring back some progress to the game status and some new info. This time i'll focus on explaining about the leveling system, showing you a ton of new shots, a new sneak peak of another track for the game, and a couple of animations i've been doing...
Levels
The first part of this system is quite straightforward. It's the classic old-school leveling-up system. You defeat enemies, they give you experience and when you get enough of it you then level up and this results in your parameters growing up.
In APFM, the levels range from 1 to 10 and they require an, increasingly, amount of experience to acquire them.
Through leveling-up your parameters get increased but you won't learn any skill or Magic in this way.
Of course, in this aspect there are some important differences too for every character, since, while Mai has a focused physical abilities (HP, ST, etc) growth, Lucy has a growth more oriented to her magical parameters (MN, MD , etc).
Finally, note, there's one more thing which will lead to the 2nd part of leveling-system. Leveling up will provide AP. You'll get 1, 2 or 3 AP depending on the level, which then, can be used in another section of the leveling-system. This to be discussed in an upcoming report.
Screenshots and OST
Today I bring with me a lot of media for everyone, so let's get started:
Screenshots
Here there's a small selection of shots from the Chapter 1
Original Soundtrack
Zero0Ichi brings us another sneak peak of a new track
New Progress
Back on track, this is what We've been doing lately:
Bugs:

We are still

fixing bugs

and various

glitches

.

Throughout

the week

we have fixed

many more

errors

of the list.

Some easy

some

difficult

but at least they are already

fixed.

AnimFX: 'You get what you pay" can be applied to us in this aspect. Trying to saving us some time, we decided to use the RPG Maker own animFXs. And this just end up being a headache after another. So once and for all (or so we think) we've solved the problems in this aspect. The animFXs have been "pixelated" to give them a more graphically consistent feeling. All of them have been also resized to fit the actual characters' scales and finally all of them have been relocated because the majority of them weren't even close to the target they were aiming. So after all this work, problem solved... for now.

Animations

: I

continue my

struggle with Mai's

battle

chars

.

I'm

desperate to

finish

this,

but this is something that goes

slowly

.

At this time

, I'm making

animations

for

one of the

melee

weapons, which

is looking great (or so that's what Zero0Ichi says :P). So here you can take a look at

a couple of samples:


FanArt
And to wrap up this report, just like it is lately usual, a new pack of Fanart is here too (sounds familiar? :P):
First we have a sketch of Lucy: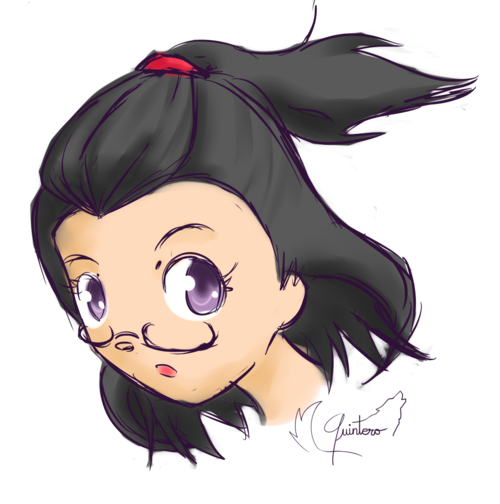 And now Mai disguises herself as Kid from Chrono Cross to attend to the carnival: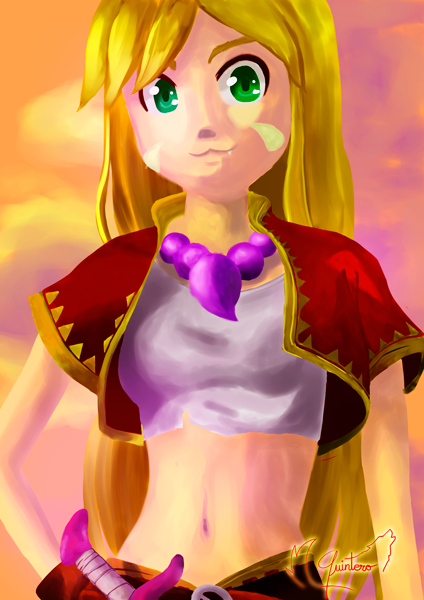 And last but not least, because we love cats, take a look at our adorable kitty-Lucy <3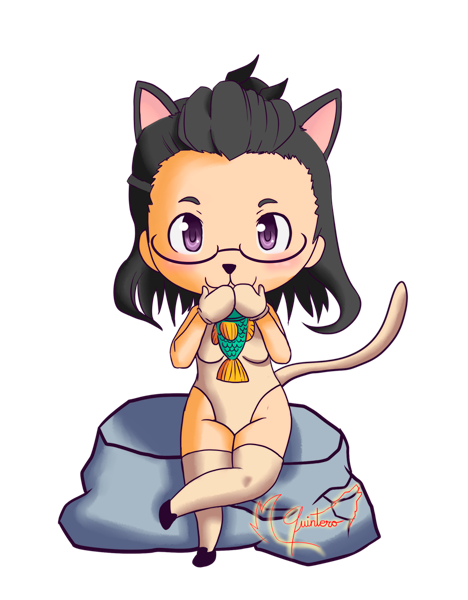 And that's all for now everyone. Please stay tuned for more info in the next report!