I would like to introduce the point and click adventure"Paradigm shift"This game was originally released for the iphone and iPad. But I always wanted to make a version for the computer. One with some more dept into the story and some new scenes.
I started working on this project one year ago, I started looking for locations to use and made some pictures from them. Then after months of collecting pictures I started working on a scenario putting all the pictures on the ground trying to make it complete.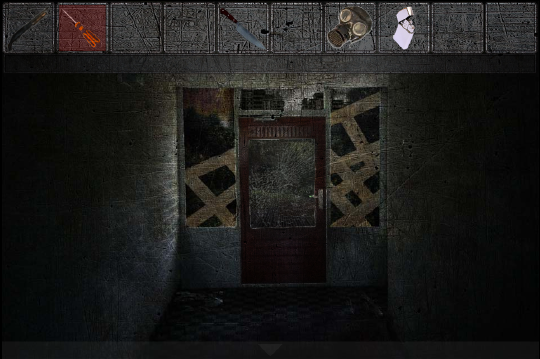 After completion of this I threw away the other pictures and started working on the pictures in photoshop, added trees, cars,infected,clouds,fog and so much more, I turned every picture into a dark scene.