From the Strength in Arms website, posted July 23rd 2010.
Hello World!
I'm Andrew, aka Goromant, and I'm the programmer on Strength In Arms. In case any one's interested, I'm going to take you back through a brief overview of the programming history of this project.
The initial plans for the project were sketched up around November 2009, and it was quickly decided to be written in C# and XNA. I've worked with XNA in the past, so it was a natural choice.
While the project itself did not get underway until March of this year, a lot of prototyping was done in the intervening months. Much of the basic display functionality was adapted from a Java-based project I had begun but never finished, and a 3rd-party physics engine was integrated to allow the more complex interactions we had planned. I did this through most of December, in the confines of the Melbourne State Library.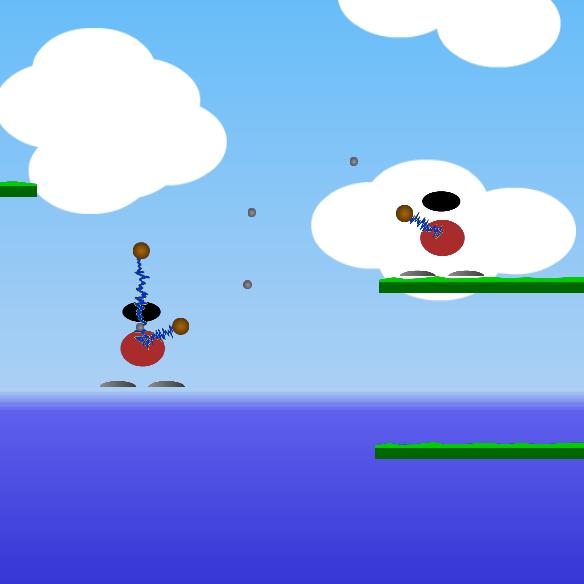 This was how it started, image from March of this year.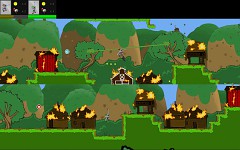 But this is what it looks like now! Taken early last week!
Once the project was underway, things began moving much faster. Graphics, sounds, music, enemies, menus, levels, weapons – the content flooded in, day after day, week after week. Having a ratio of 4 designers to 1 programmer means I have to keep up with the work of 4 people. It has come at no small cost to my sanity, I can assure you. But in the end, I wouldn't have it any other way. Because looking back on that image now, and knowing that's where we were about five months ago, it makes me realize that it has all been time well spent. And I sure as hell can't wait to see where the next five months leads.
- Goromant