Hey Everyone!
One of our goals when we set out to make this game was play style customization. We want to allow you to take one of the base ships, and tweak it to perform in a manner that lets you play your own way. In Adrift we give you the ability to change out parts on your ship to change it's stats and capabilities, unsurprisingly though, the parts that give the most drastic changes are weapons. When playing the game, you may find yourself wondering, "Why would I ever want to replace X-weapon with Y-weapon, when X has been destroying so much face!?" With this update we want to explain the differences between each weapon and the situations where they're best used so that when you play Adrift, you'll know exactly what you need to win.
Each class has three weapons types available to them at the shop which can vary in rarity and power. These replace your current weapons or, in the case of the pilot, are added to your existing arsenal. Availability changes from game to game because items are randomly generated in the store every few waves, but you'll always be able to find something that can destroy your enemies. The effectiveness of a weapon all depends on the manner in which it is used.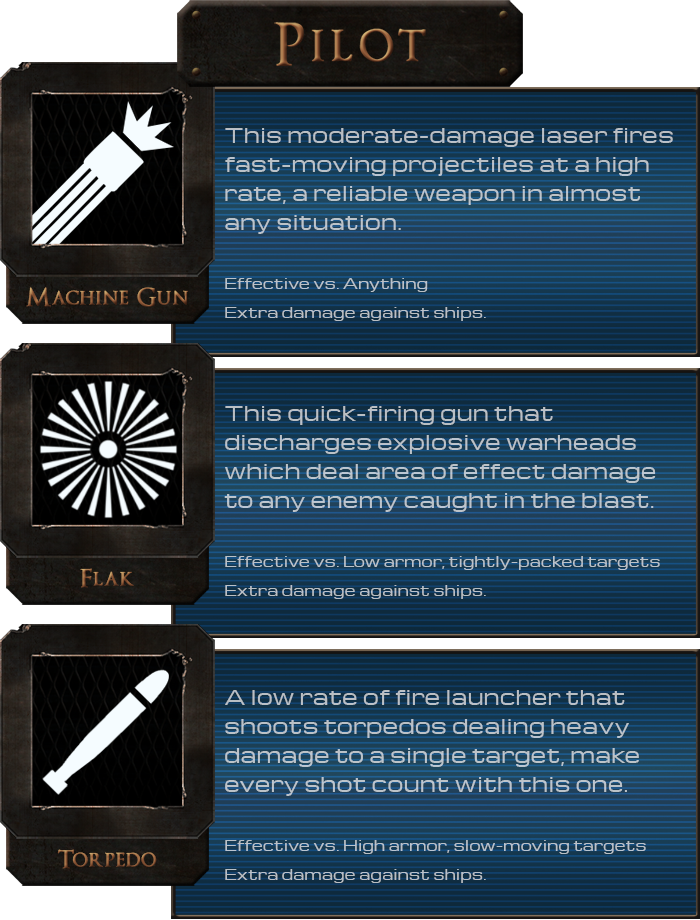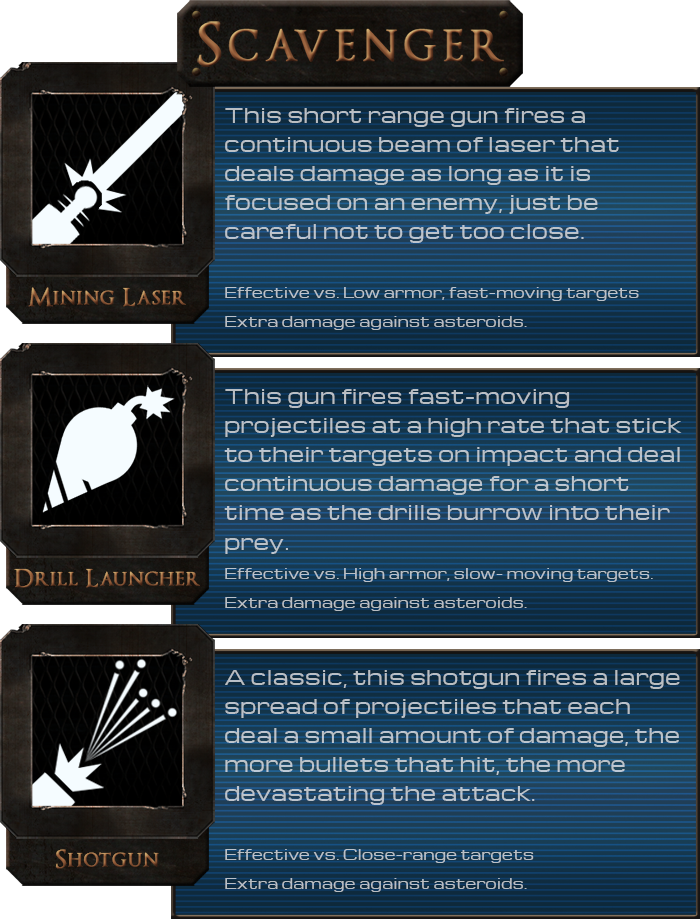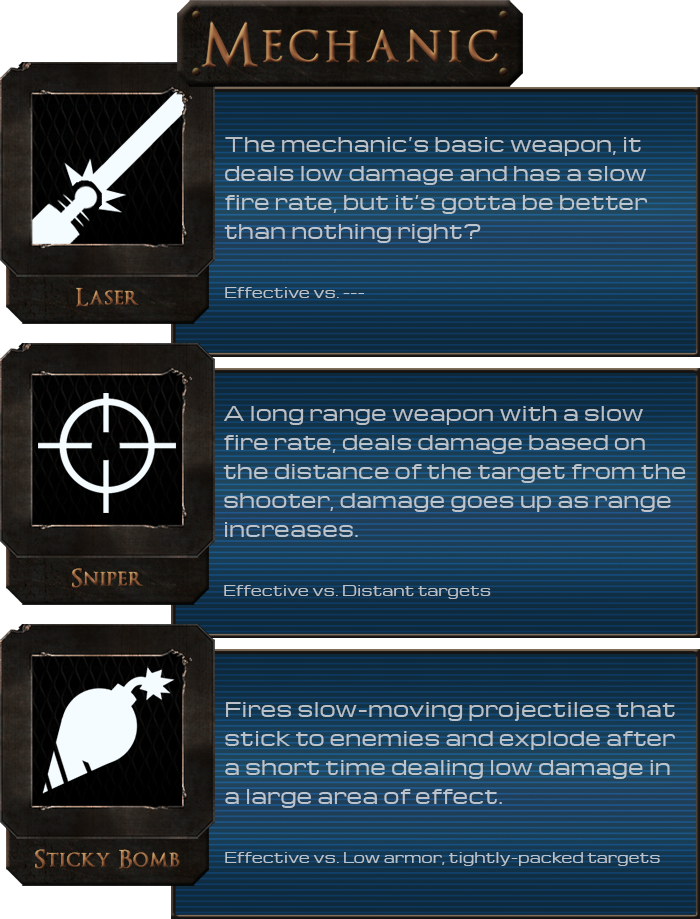 Now that you've got a better picture of the customization potential each class has, you should get out there and detonate some pirates. You can get the demo at our downloads page here on IndieDB, may your enemies become burning fireballs.
Thanks for reading!