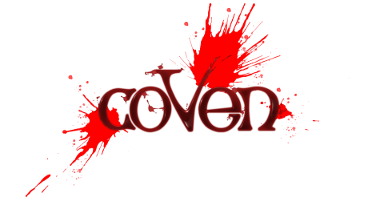 "Turns out it's harder to kill a vampire than anyone ever imagined."
---
After wavering back and forth on a standalone implementation, I decided giving the Source platform another go. I am very pleased with the changes to the 2013 source modding process (GitHub, 2013 engine, and all that). Needless to say it is a much faster and easier path given the assets we already have in place.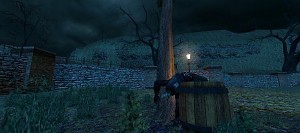 Coven 2015
This is not your 2008 or 2009 Coven. Nor is it your 2011 Coven. I say it falls somewhere between the two visions, and yet somewhere beyond. Anyone who knows the entire sordid history of Coven will understand what that means, or at least see the humor of it.
A New Vision
The new vision of Coven seeks to streamline many of the intriguing features of 2011 Coven while still accomplishing the basics of 2009 Coven, as well as the intention of Coven. Vampires are in. Staking is in. Rounds are out. Wave-ish respawning is in.
A New Experience
At this point, the basic gameplay will feature capture point based gameplay with skills acquired via gaining experience. Think DOTA2 meets TF2 meets Coven. The round based gameplay of yesteryear just wasn't cutting the mustard. Everything seemed predictable and stale. Slayers tended to hunker down and no one got to explore the big and diverse maps as well as the Coven experience we wanted. Never fear... things are still in flux and will likely stay in flux as Coven always is. We aren't even into beta yet, and I expect to stay there a good long time as there are a lot more variables at play than ever before. But as always, expect unapologetic fun and unapologetic staking.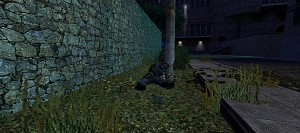 Automated Blood-drinking Robots
Oh, and yeah. Bots are in. Nothing much to look at for the moment, but they will give me something to work on as we get deeper into art development stages, and keep the servers from getting too lonely. Or give you something to do if you are feeling anti-social.
Coven: The Future
As you may have noticed, Coven could use some original artwork. Going forward, the Coven team is looking for 2D artists, 3D modellers, and mappers to help us take Coven to the next level. Head over to the forums to introduce yourself if you would like to contribute your talent! In the near term it will probably entail mostly 2D artwork to fill in the existing cracks and improve the Coven experience. Longer term, 3D models will be needed.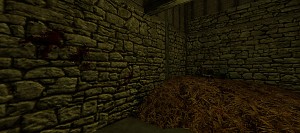 ---
Head over to our forums to pry for more info or to lend your services to the Blood Empire.
Spread the word. Tell your friends. Coven is coming.
---