I will try to release the next update next week with improvements and a lot of new features:
New features
A virtual reality mode for Android
Two full episodes
Better level design
A new monster
A new combat system
Better graphics (Thanks to Unity 5)
And a few surprises
Virtual reality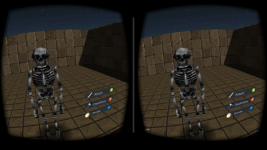 The VR mode will work with all mid-end Android devices. You'll need have a mobile VR headset, such as an Homido, Samsung Gear VR or a Google Cardboard, and a Gamepad of course :) My plan is to add the Oculus Rift support in few month!
A release for PC and mobiles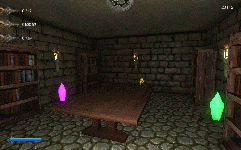 As usual, the game will be available for PC (Windows, Linux and Mac) and mobile devices (Android and Windows Phone/Tab) and will continue to be free, without ads. There are a lot of new stuffs in this next release, I'll write other posts about that later.
Stay tuned! and thanks for following this game.