New Game - Quarrel Hill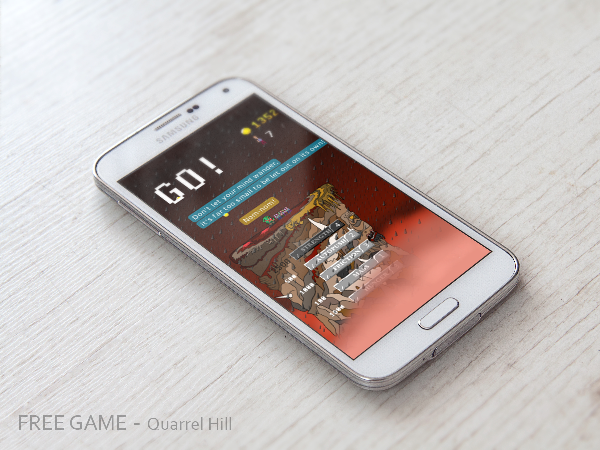 Play as an ogre pushing some people off a cliff in this new free game!

It is a small clicking game I recently made in only 10 days for Stencyl game jam 2016. It has got 25 levels filled with funny dialog of insults exchanged between men and an ogre. You can upgrade your already awesome ogre skills and be able to push bigger and bigger que of people to their certain death. Besides pushing, ogre likes to eat people, one by one. Depending on his hunger, he will do it more or less often. Try out the pause button which brings you to a peaceful place with blue sky and happy mountain.
Game is available on mobile platforms and web. Get it now for free and let off some steam ;-)