As the title suggests, this has been a big week for MyWorld. Asakura, the programmer on our team, informed me of some pretty serious memory issues with Leadwerks and a bunch of other problems that made it useless to us.
Soon after, I found a new engine. "Unity3D". Now, there is a free version and a paid version. Our plan is to use the free version for development and the paid version for the release. With the free version, we can have a limited number of people connect to the game, as opposed to the paid version being far more open to networking and such.
Now, the bad news is MyWorld needs to gather $1200 for the engine, which is about £750 or so. Leadwerks has turned down to refund me the £150 spent on the engine, that we never actually used - 30 Day Refund has passed, or some nonsense.
The Good news is, though, we can now earn cash via traffic to our forum and website. We earn between £5 and £20 from every 1000 Page views. If one person views 5 pages, that counts as 5 page views.
Clicking the Ads also gives a boost to the income, but it's against the Google Ads policy for me to tell you to click them - so if you do click them, it would be of your own unbiased intent and interest.
Nethertheless, just being active on the forums will be a big help for us; not that there's much to do there, but hopefully there will be once we start getting more fun Development information and screenshots out.
Lastly, we have a new Website layout which I designed, which actually looks more like a Hub with links pointing to everywhere else; but it does the job. Still needs some work, when I find the time.
I've also made a pretty-pretty frontpage for the Forums, which you'll just have to check out, but here's what is on the frontpage;
Control Panel: This is your avatar, PMs, unread replies and a couple of other things for quick access.
Welcome Box: A welcome and a few quick links to popular parts of the Forum.
Shoutbox: A quickfire conversation room.
Poll Box: A poll which I change every week or two.
News Box: A News box which holds a copy of the news from ModDB, and maybe some special features in the future.
Recent Topics: Recent Topics posted in on the forum.
Recent Posts: Recent Posts on the forum.
Recent Members: Latest members to join the forum.
Members Online: Members online at that moment in time.
---
Last, but not least, a couple of early screenshots - just so you know we are actually doing work, now. ;)
Because the world is so mega-huge, I'm going to be doing models last, and just use shapes instead.
Step One: Form Land.
Step Two: Texture Land.
Step Three: Place Flora and Fauna.
- That's my current plan, at least, which will probably change at some point.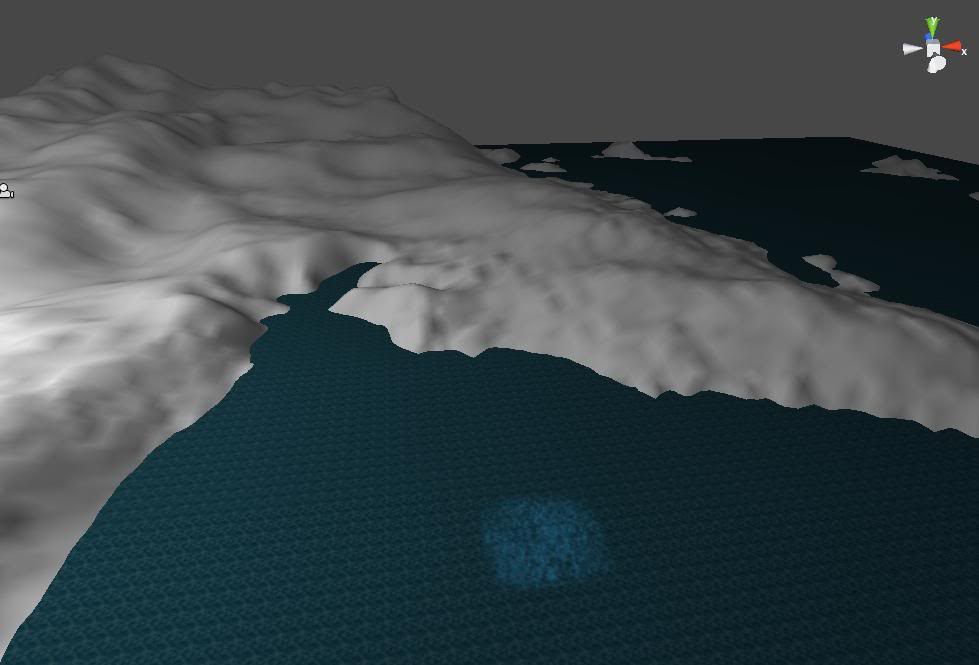 Here is a random Youtube video of something somebody has done for their own game, using Unity3D;
---
Oh! I nearly forgot. I've uploaded some history onto the Wiki.
CerriaWiki Page of the Week