Right now, the new shop is just a prototype, but the idea is that shops will be present either in towns, or simply out in the field, and when Players approach shops, there will be Upgrade Panels present that represent items that the Player can buy. If he chooses to, he can approach and buy an upgrade there, and if he wants to use it, then he will approach a Save Point and apply it there.
I've also gotten to working on an enemy - the Gear.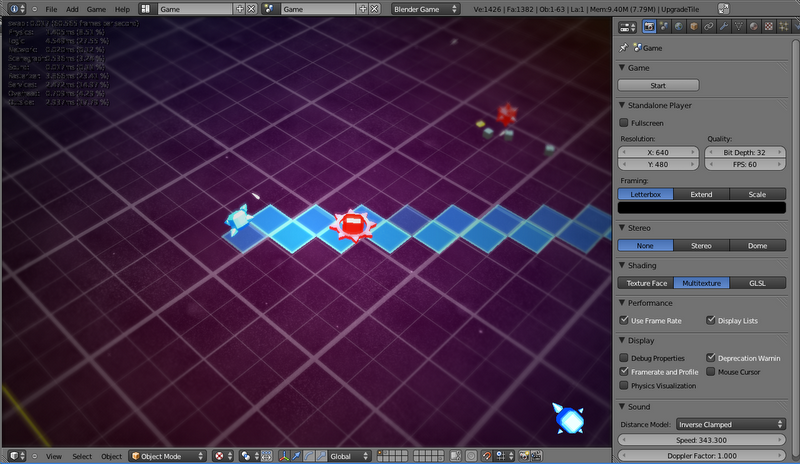 Gears are persistent rogue ships that race after your Player - right now, they are just a bit slower than the Player when he's spinning, but he could easily catch up with you if you ever have to dodge things... Like, missing panels, for example. :D
Anyway, follow me on Twitter! ... No, not really. Maybe soon, but for now, follow me on my game development blog at SolarLune Games.