Harlequins - Wielders of Chaos
For years, this notorious Division has groomed troubled young girls into merciless killers. Harlequins are trained to subdue their emotions and lend their powers to other nations for financial and political benefits. As their purpose to create conflict benefits them financially, some believe they are influencers of key wars which have plagued Artalys. Harlequins heighten their Alchemy powers by pledging to the Guardian Gemini. They're brought up to believe that the state of happiness in a dying word is an illusion which hastens ones death.
Cards
Tragedy - Blood of Chaos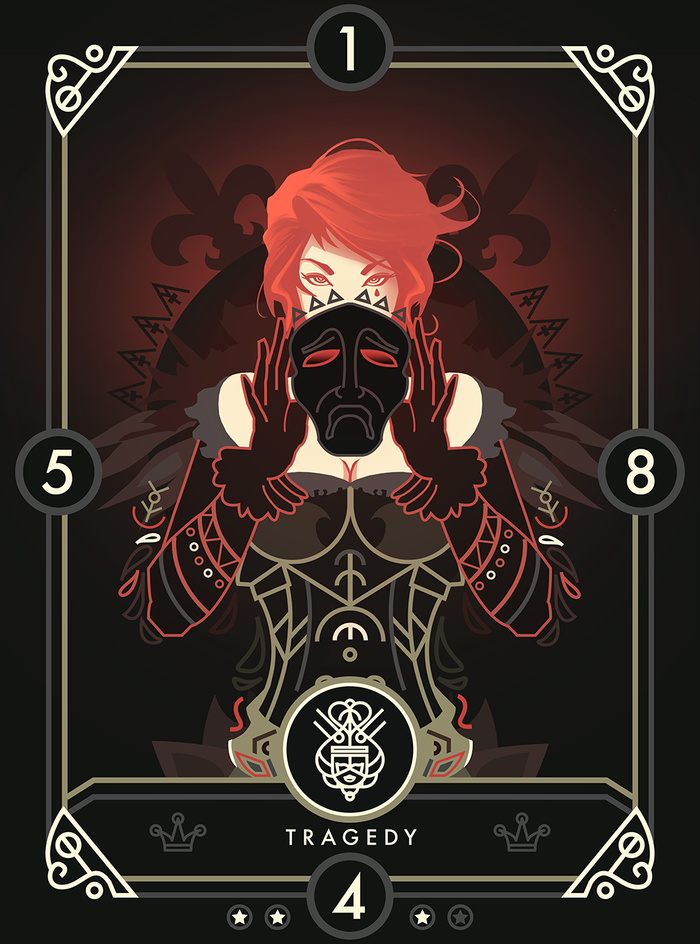 Kana - Rogue of Chaos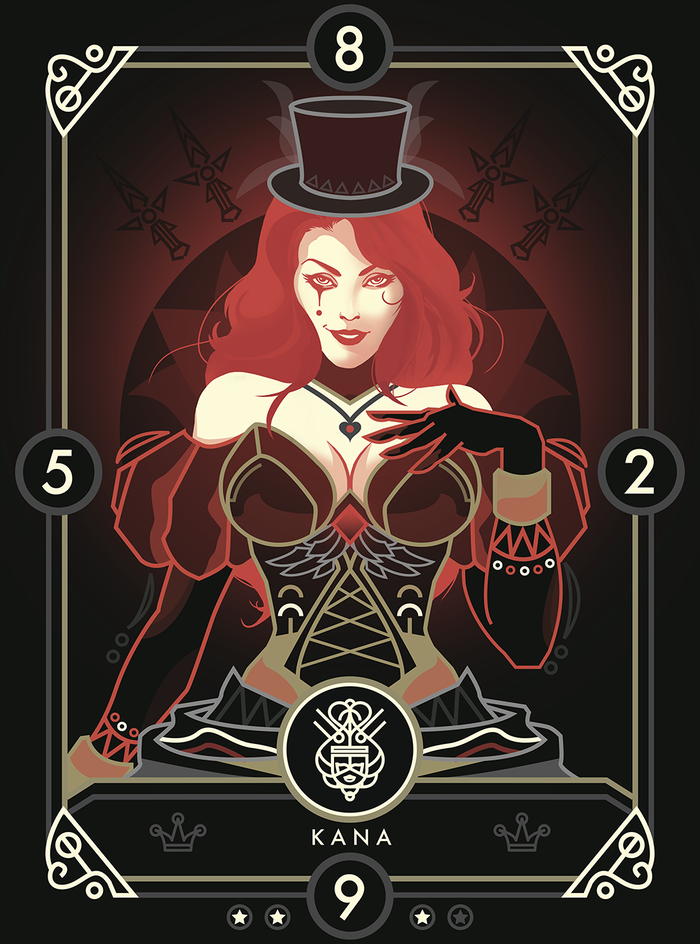 Riddle - Maelstrom of Chaos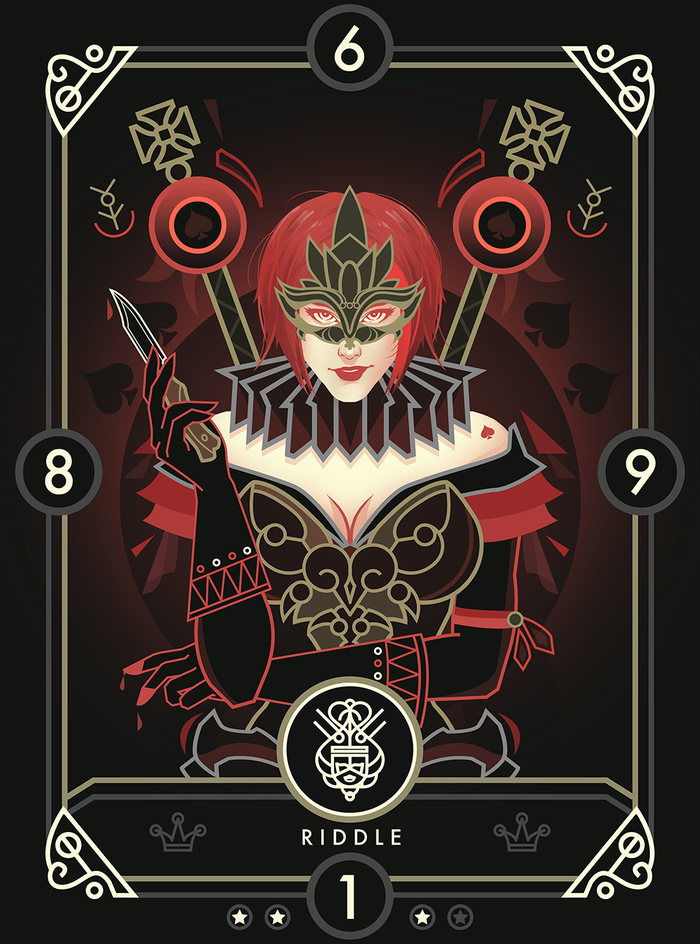 Gemini - Divinity of Chaos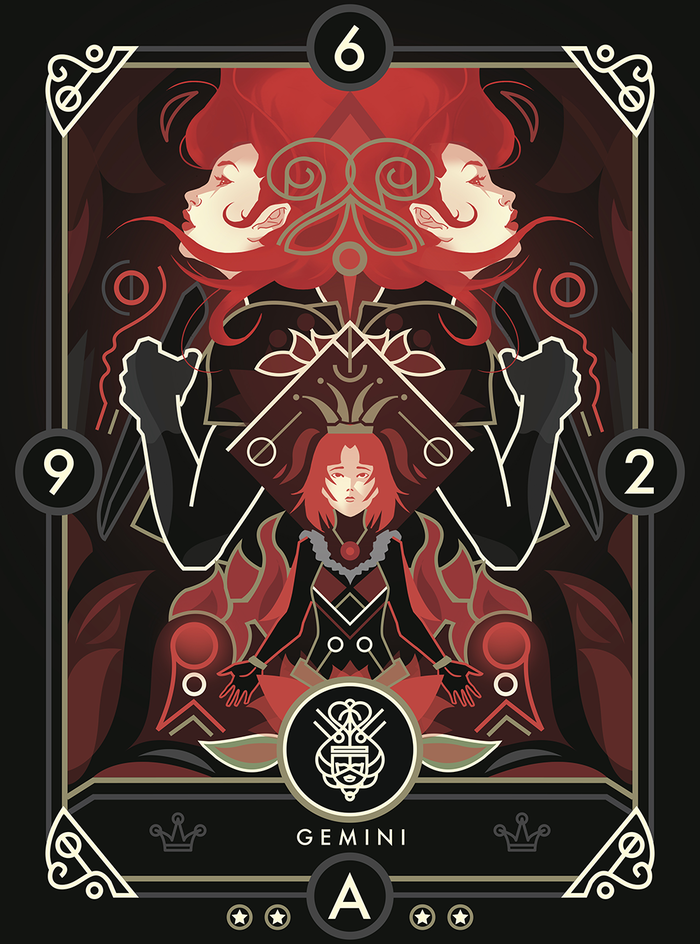 Help unlock the full Division by backing the Kickstarter!