A Near Dawn is Live on KickStarter!
Please check out our KickStarter Campaign here! We have lots of really nice rewards on our tiers, you can even help design and/or write a character appearing in the game! And of course, you can download and play the Full Prologue to our game on Windows/Mac/Linux/Android at: Itch.io, Steam, or Google Play!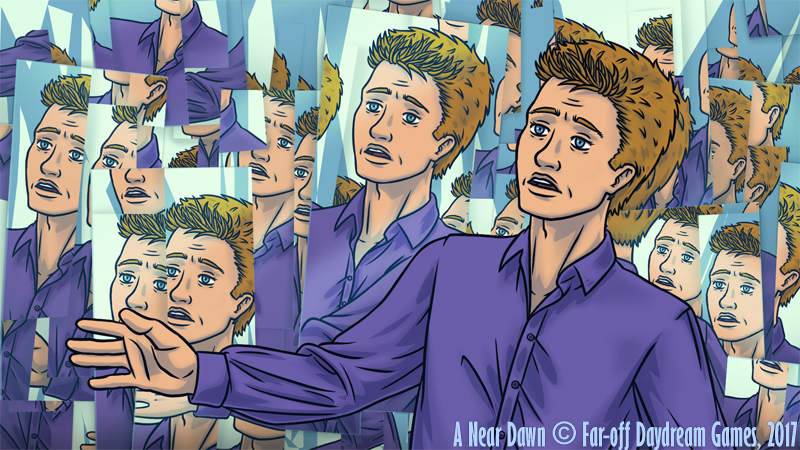 A Near Dawn is a charmingly devastating psychological thriller with laughs, gut-wrenching crashes, and mature themes. It follows Seattle-based attorney Sam Nichols, a victim to some disturbing psychological difficulties, as he takes an important new case and finds himself exposed to progressively dire circumstances that threaten to unravel his reality and destroy those closest to him. With his mentor's firm on the brink of collapse, Sam will have to take on a ruthless multinational corporation defended by some of the vilest people you could imagine. The odds already seem out of favor, but you will soon learn that things were never as they appeared - as an even deeper conspiracy begins to emerge. Where will you find yourself if you keep untangling the threads to this mystery? You must be brave to uncover the truth!
A Near Dawn is greatly inspired by traditional Point & Click Adventure games such as the Broken Sword, Blackwell, and Ace Attorney series, as well as darker stories like Steins;Gate and even Twin Peaks! The game proudly inherits some of their wit, humor, and even interface, compelling you to navigate both the internal and external darkness that threatens to consume our protagonist at your own pace.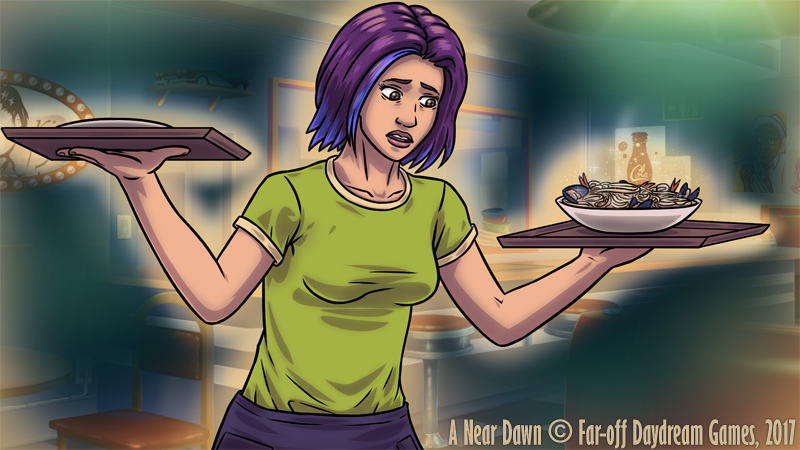 Once again, please have a look at our KickStarter campaign! If there is anything you can do to help share or support our project, we would greatly appreciate it!