May 09, 2017 - Los Angeles, CA - You enter the server, but you're not presented with classes or a weapon selection screen. Your only loadout options come down to basically business or casual. Suddenly, you're thrown onto a street corner, but you hear gunshots off in the distance, police sirens blaring, and a sketchy gangbanger type sprinting your way.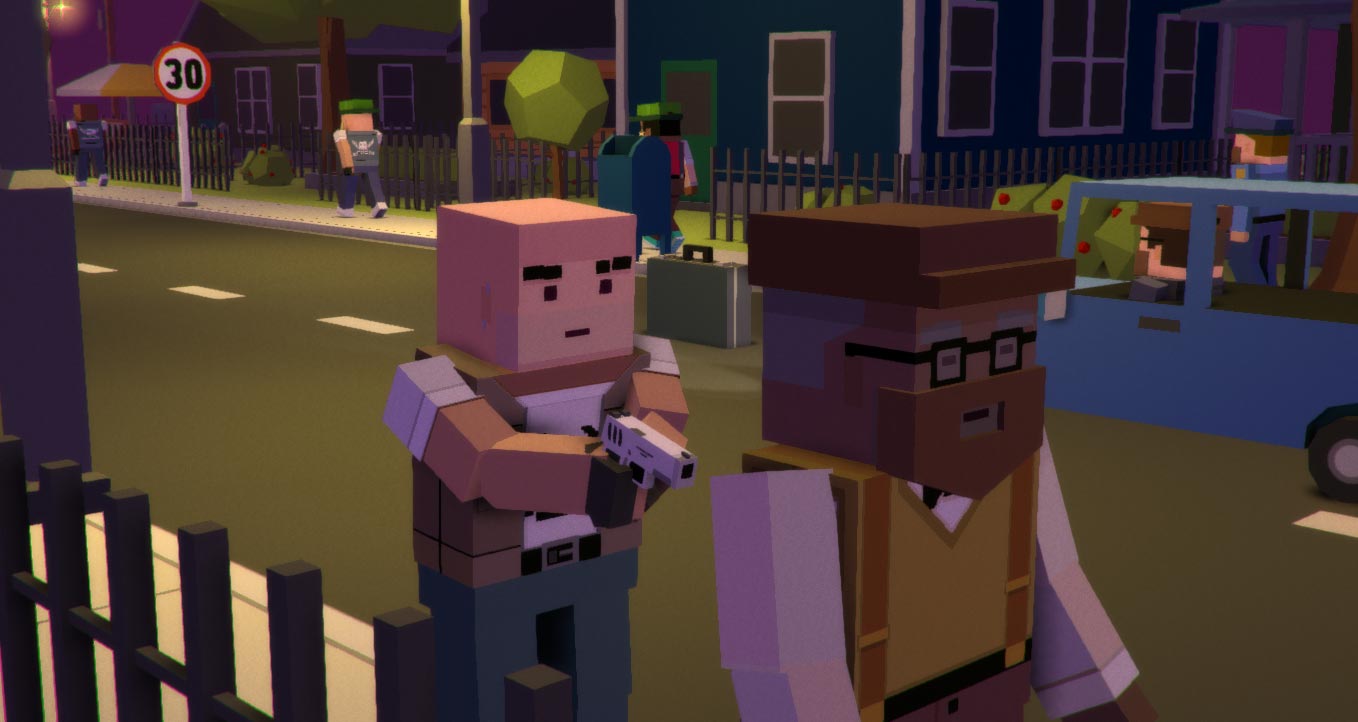 After a few drivebys, beatdowns, arrests, and dieing of starvation and thirst - you realize this cutesy blocky looking indie game is hard. Obviously, most players will immediately want to go on a gun-crazy city-wide rampage, but be warned, the NPC's are no pushovers. Most of them are armed and the police really crack down hard on crime. Get killed and you'll lose everything you've collected. Get arrested and you'll get locked upon in a prison where you can play football and try to avoid getting shanked by other inmates.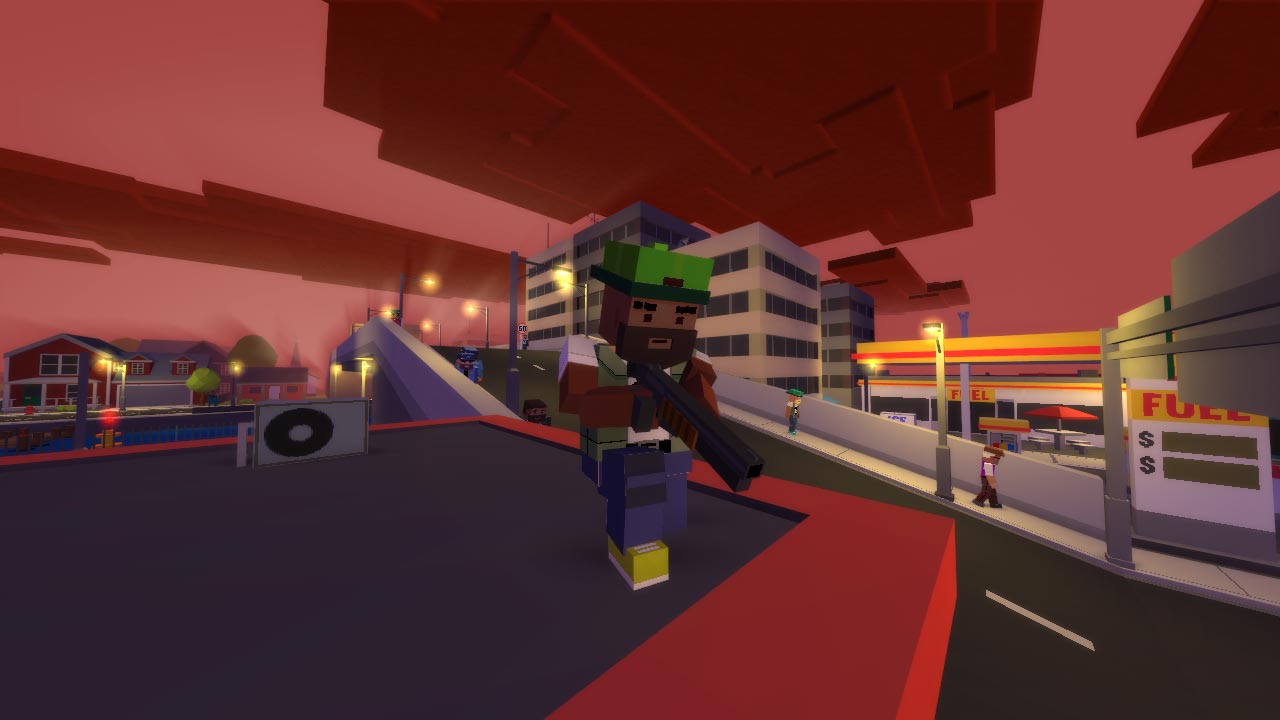 In Broke Protocol, you start with nothing and have to build your wealth, while managing your hunger, thirst, stamina, and addiction levels. You quickly learn that crime pays. Jobs, Heists, and Black Market trades are just some of the ways you can pad your bank account in Broke Protocol. Become a crooked cop, ruthless gang leader, or just an upstanding citizen caught in urban decadence.

Broke Protocol forces you to define your own goals and identity in a persistent, interactive, and reactive online sandbox. Currently in open alpha at Official Broke Protocol Page and in just the span of a month, the game pulled almost 100,000 downloads and over 3K likes on their Facebook Page.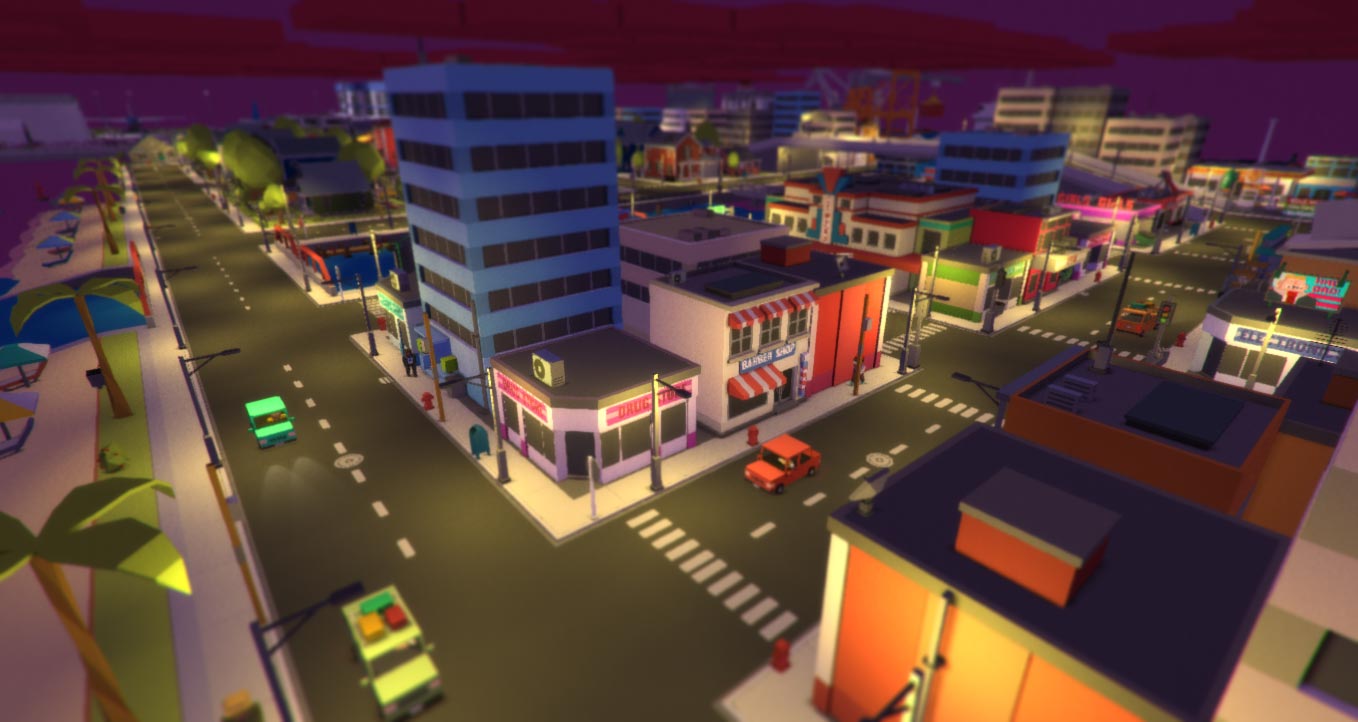 Now the game is marching on over to Steam Greenlight. Valve has already announced to close Greenlight in a move to direct paid agreements with developers so it's a mad dash to get the enough votes in before Valve pulls the plug.

Also, today marks the start of Broke Protocol's Kickstarter Campaign. If you want discounts, limited edition in-game items and physical game boxes make sure to back them early on.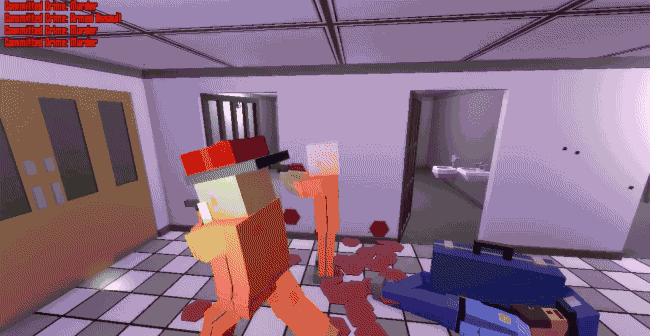 Cylinder Studios is a small 2-man (and woman) team with years of experience in the industry. Based in L.A., Broke Protocol is the labor of love for a creative-pragmatic duo that aims to expand its team and produce a game to fill a much-needed roleplaying niche.