A Look Back in Time - Part II
Freeworlds: Tides of War took an interesting turn in development in December, largely impart to Qi's amazing new project, Kuat Ship Yards. If you read my first article, Qi was attempting to create a massive base never seen in the likes of Freelancer Engine. I thought he was nuts for what he was trying to achieve. And, still to this very day, I do believe he was. However, his mental faculties aside, using these images as his guide: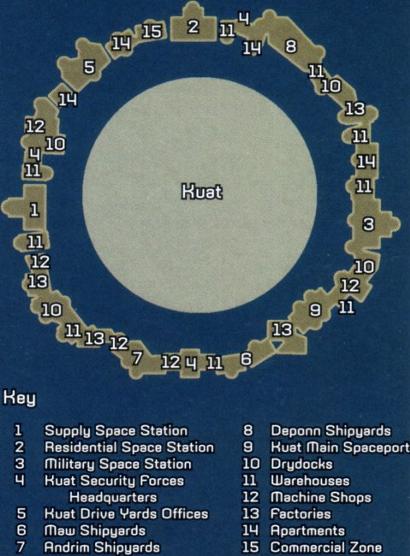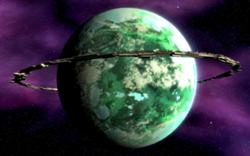 He created this: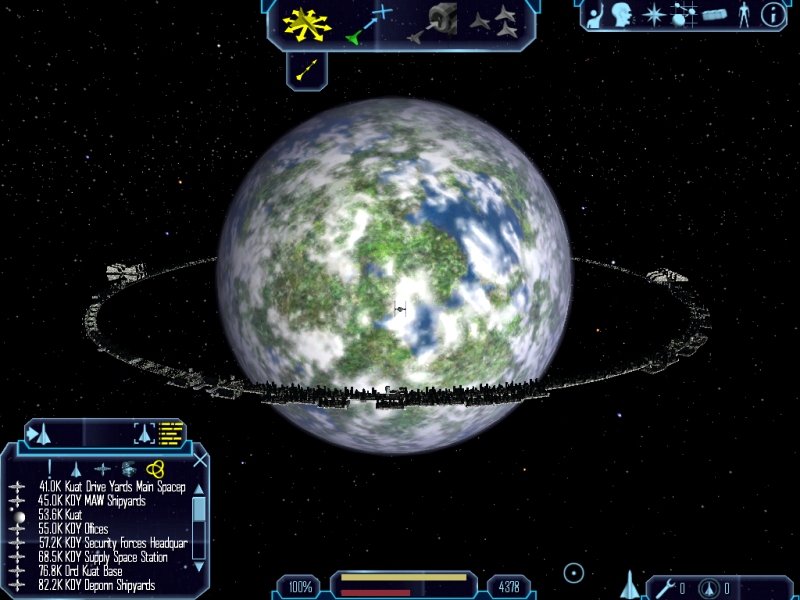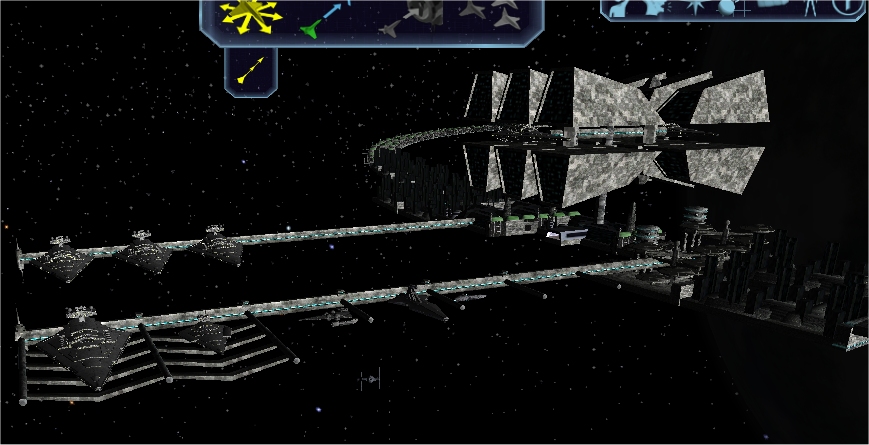 And because of this amazing achievement in Freelancer modding, Freeworlds: Tides of War was officially on the radar of the Freelancer community. And that's when amazing things started to happen :)
Around this time, Deety, Mirkha, Dok and Super D, from the Freeworlds France Server joined our team. Deety initially focused his talents on AI work. Making massive AI fleets that would populate our systems. He later focused on several other projects which I'll get into in my next article. Mirkha has been working on hitboxes from the start. His work will be included in the next article as well.
It was also at this time in the early months of 2009, that we approached the First Strike mod to borrow some of their amazing starfighter models. After talking to their model development leader, RedMonkey, he and the First Strike Team let use their work in our mod. Not only did we get high quality models, we also got out-of-this-world cockpits. Sovereign, who was working at model conversion at this time, converted the models as soon as we got them and we produced this video:
While this was happening Why485, Solostaran and W0dk4 joined our team. The three were all very well established modders in the Freelancer community and we seemed to pique their interest with our latest development videos and images. Why485 focused on getting the gameplay of Freeworlds: Tides of War as enjoyable as he could. He showed us what we could do with our mod in this video here:
I believe that this video was the impetus that caused the mod team to discuss what gameplay would be like for the mod. Just as a sidenote, for those looking to create a Star Wars mod, having 10-15 Star Wars nerds discuss ideal gameplay is like watching cat fight. Anyways, where was I? Oh right, gameplay discussion. As I alluded to, this was probably the most volatile time in development of the mod. The developers all had a very different idea on what gameplay should be and how canon we should go. After several weeks of debate, we decided it would be best to run three different prototypes. They were created by Sovereign, Why485 and Deety, respectively. Each system was radically different from the other. One had no engine kill another had engine kill increased. One ran canon speeds, the other ran speeds faster than vanilla freelancer cruise. Each was so very different from each other it was really going to be hard to pick just one.
To get an idea of what the one of the system were like watch this prototype video of Why's combat system:
To test the different prototypes, I enlisted the help of 5 non-partisan pilots. Their mission was to critique every single aspect of the gameplay of each prototype and vote for the one they liked best. Based on their feedback, there was no distinct winner. Each prototype had its own strength and weakness. In the end, I ended up merging the best aspects of each prototype into one. With some fine tuning, help from the testers, we ended up with the prototype gameplay we have today.
While the decision on the gameplay of the mod was happening, Qi and Oma started to replace me in the system building project and started to create amazing works of their own. Their early work can be seen in this video:
Qi also started on his new monster project, Mon Calamari Shipyards, with the help of Solo to texture. In the interest of time, for more details on this amazing system, go to this article.
Sovereign, while he was developing his version of a combat prototype system, worked tirelessly on updating our model set. After thousands of hours converting models, textures and several other things, we were able to produce this video:
I think this is good place to stop this article. I've probably overwhelmed you with enough FW:ToW development videos to last you awhile...
In my next instalment, I write about our highpoly models (the 130,000 polygon ISD, 70,000 polygon CR90 Corvette), Mission Systems and the time where we almost lost our entire mod due to a fatal bug we never saw.
As always, any comments, suggestions or questions are always welcome,
Sushi