Holdfast: Nations At War has been updated. The much-requested objective based game mode is here! Co-ordinate assaults, capture and hold objectives to become victorious in the brand-new Army Conquest mode.
We'll also be introducing yet another map - Fort Winston, re-designing the way capture points work and adding functionality to switch the initial spawn positions for both factions in this update.
Conquest Game Mode. Control & Conquer
Here are a few key points to ensure your team's success in the Army Conquest game mode. Be sure to follow them throughout! First and foremost, your primary objective in this game mode is to capture and hold more points than the enemy. Neither team will start gathering tickets from captured points unless one faction is in the possession of a greater number of points.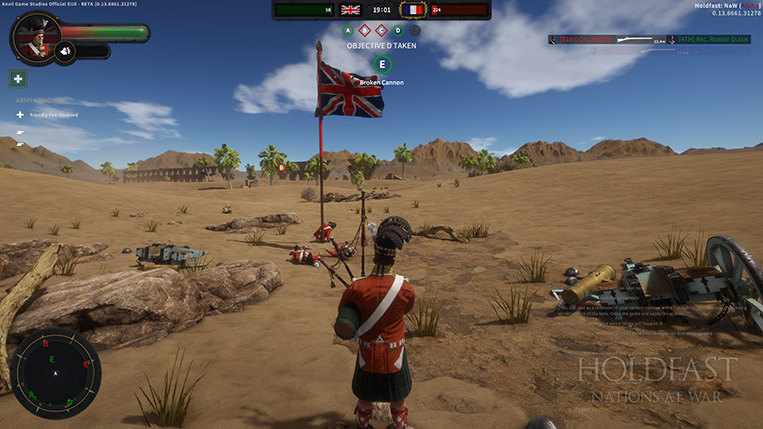 You are also able to gather tickets by eliminating enemy infantry but this should only be seen as a secondary objective. The team which holds most of the capture points for the longest period of time will ultimately triumph.
It is in your team's best interest to defend these capture points. Otherwise, you'll end up with a relatively quick loss. A faction will gather tickets at greater numbers the greater the difference of capture points in their possession. Taking an aggressive stance also has its benefits as upon capturing a point, your team will obtain a set amount of initial tickets. It's all about finding the right balance.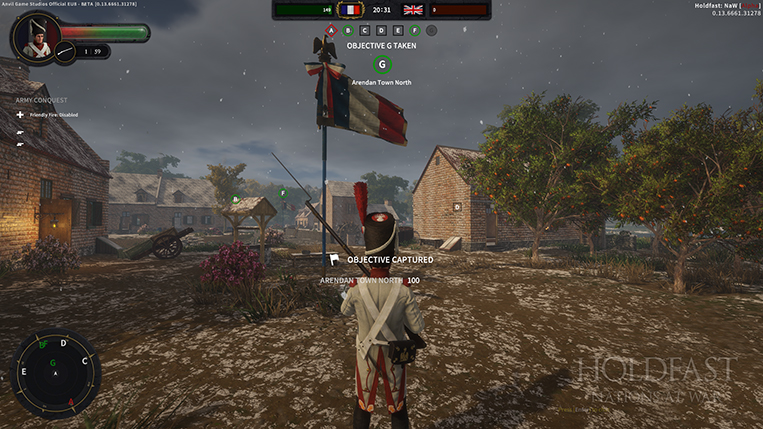 Play together! Find an officer well up to the task of leadership during a match. Your officer's capabilities and tactical know-how are now increasingly more important in this game mode. Assaults must be coordinated as points cannot be captured unless your team is near its vicinity and in greater numbers than the enemy. Each map also differs in strategy from the other.
You can also go for an indisputable victory by capturing all points in a map. It'll definitely be a sight to behold.
Join the 'Anvil Game Studios Official EU2 - Army Conquest' or 'Anvil Game Studios Official NA 2 - Army Conquest' server to check it out today! All of the existing land-based maps in Holdfast: Nations At War including Fort Winston, support the Army Conquest game mode.
New Map! Fort Winston
Have a look at the very first creation from Walki! Fort Winston is specifically designed for the new Army Conquest game mode. You'll also be able to assault Fort Winston by land or by sea in the Army Siege and Coastal Siege game modes in a future update.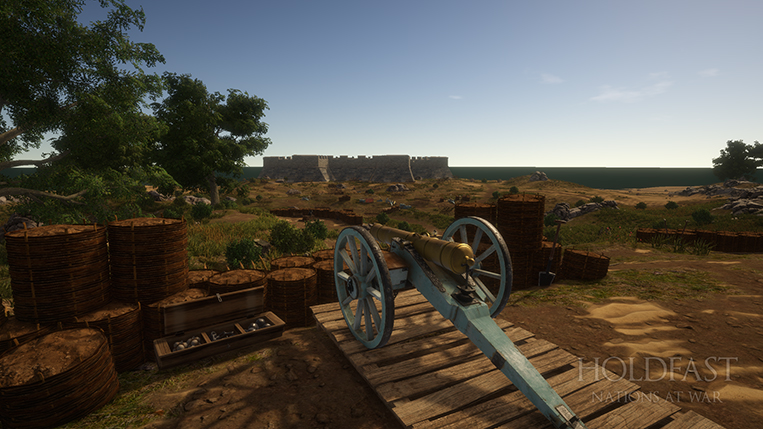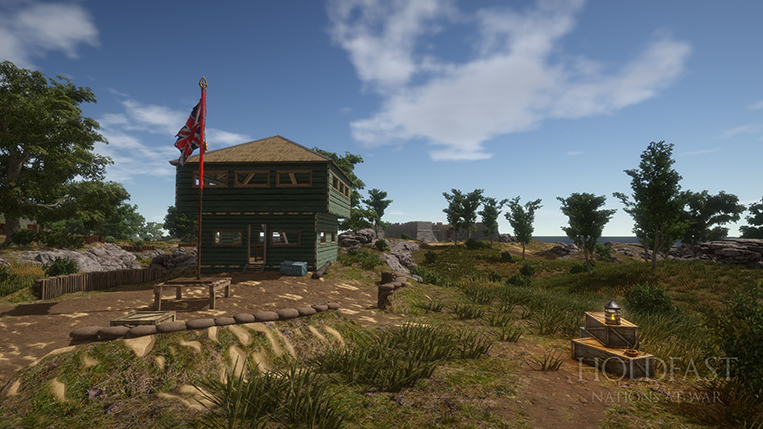 Capture Points! Re-designed & Improved
We've re-designed the way capture points work. You'll surely notice this in the Army Siege, Coastal Siege and of course, the new Army Conquest game mode. The biggest change of all is that a single player contesting a capture point will no longer prevent the entire team from spawning. For a point to become contested and start being captured, players affiliated with a particular faction must be in greater numbers.
Capture points now have multiple stages. In the Army Conquest game mode, for instance, all but one capture point starts from the neutral stage (white flag). This means that the flag is controlled by neither faction.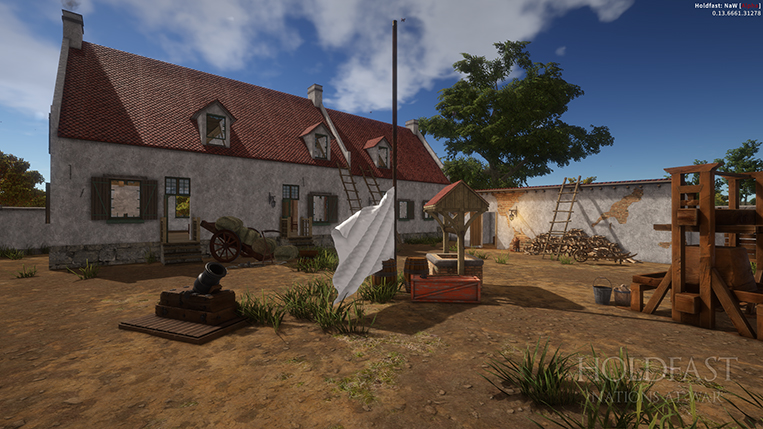 Once a capture point is contested and eventually captured, its ownership will be changed to reflect the affiliated faction. Unless the point becomes contested again, players will be able to spawn on it. Be it British or French, you'll find that the flag model itself will change to distinguish the respective faction.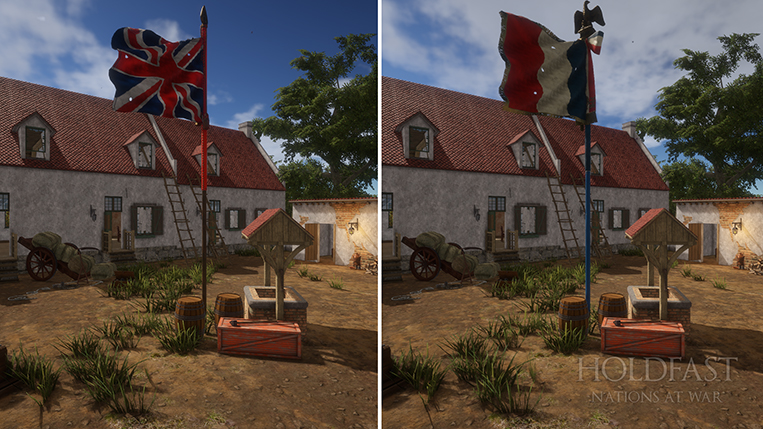 The related User Interface has also undergone a significant number of changes and improvements. We want players to easily get accustomed to the game mode and instead place their efforts towards teamwork and strategy. Notifications when a capture point is lost or controlled, different shapes to distinguish flag ownership and more.
Initial Faction Spawn Positions. Interchangeable
There's a whole lot of players who are particularly adamant about always joining one particular faction! Be it for the better or worse, they only get to see one side of the map. In this update, we'll be changing that by having the initial spawn positions for the British and French faction in the Army Conquest game mode to be interchangeable.
The side at which a faction spawns is also configurable by server administrators. You'll be seeing this supported on all of our other existing game modes including Army Assault and Siege in a future update. It'll certainly come in handy for competitive events!
Introducing Walki. Level Designer
Meet our latest addition to the team! For those following our Developer Insight blog posts, you're already familiar with what he has been up to. Fort Winston and indeed all the new models present on that map including the fort are his creation.

Please do give him a warm welcome! We cannot be more pleased that he's now a part of the team.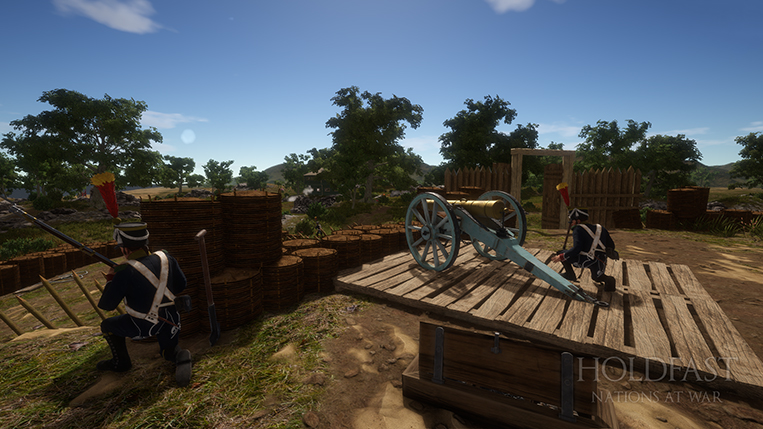 Prussia! Development Progress
Everyone here is familiar with how Prussia got voted in by an overwhelming majority. It has been a pleasure of ours since then developing and designing the upcoming faction for Holdfast: Nations At War.
Today, we'll be collectively going into our progress on the Prussians. There's nothing better to start off with than by showing a couple of never before revealed uniforms! We've also recently got a voice actor in a studio to record insults, cheers, shouts and orders in German.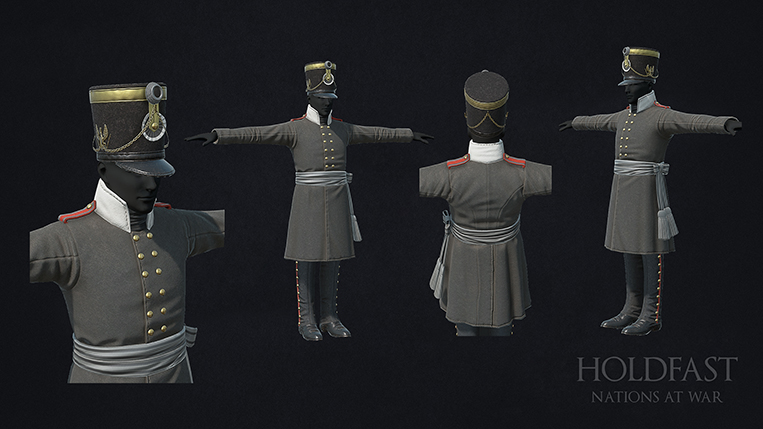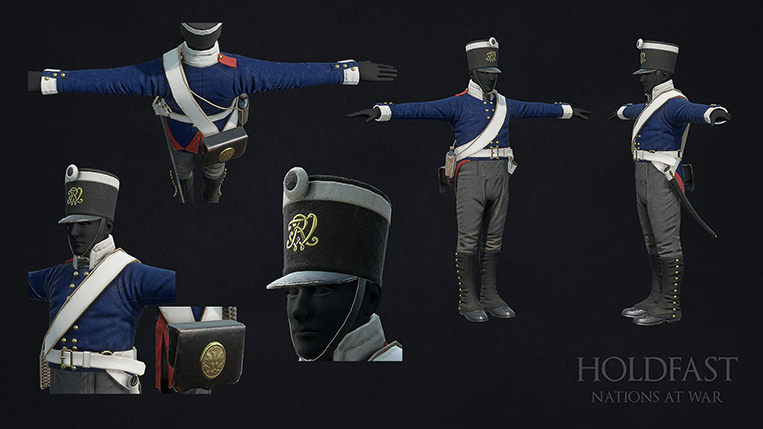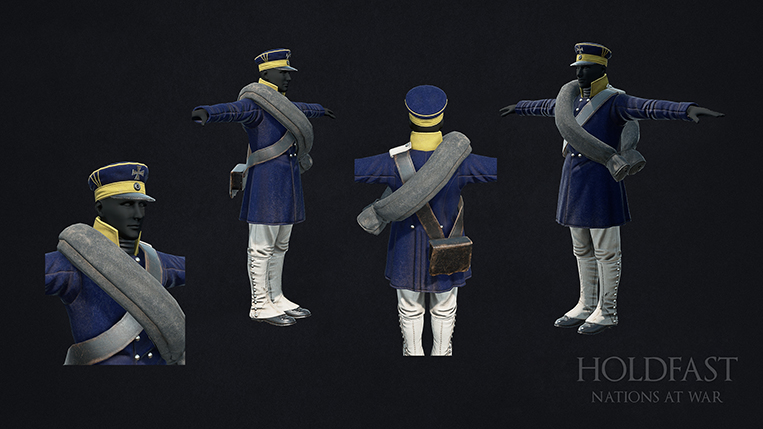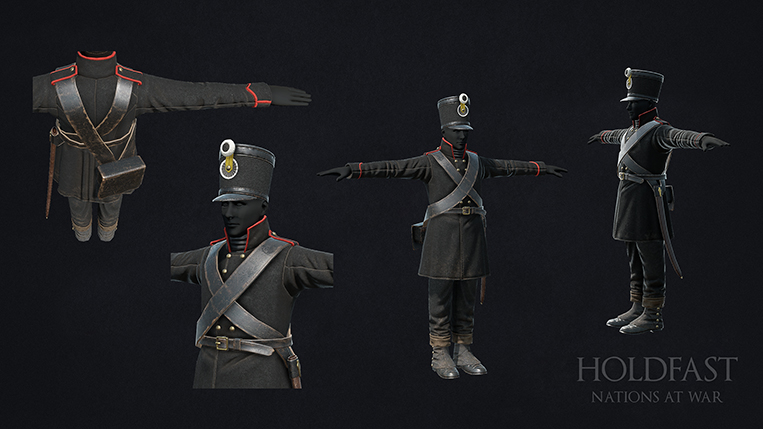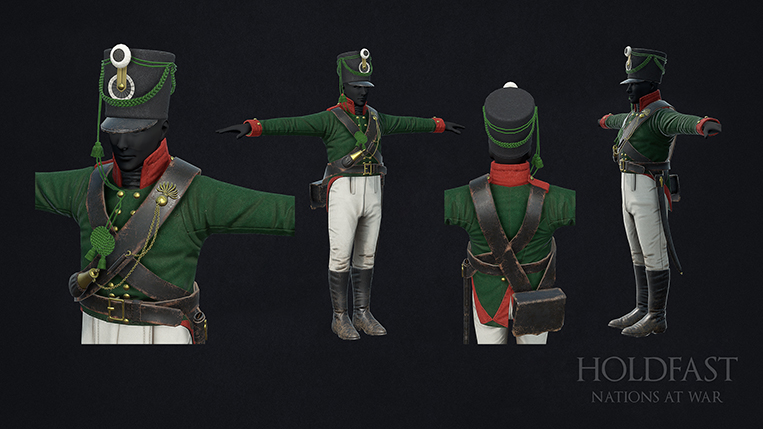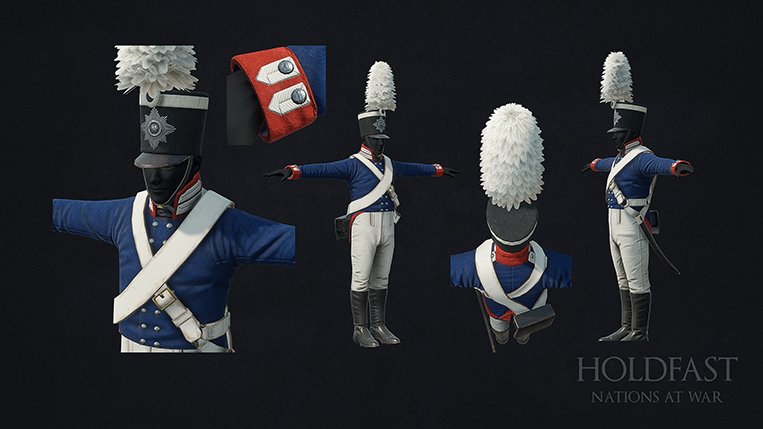 Before we release the Prussians, we plan on completely re-designing the spawn menu as we've shown in our Development Roadmap. It's a hefty bunch of work but we're up to the challenge. Be sure to keep a look out on our blog posts for more sneak peeks.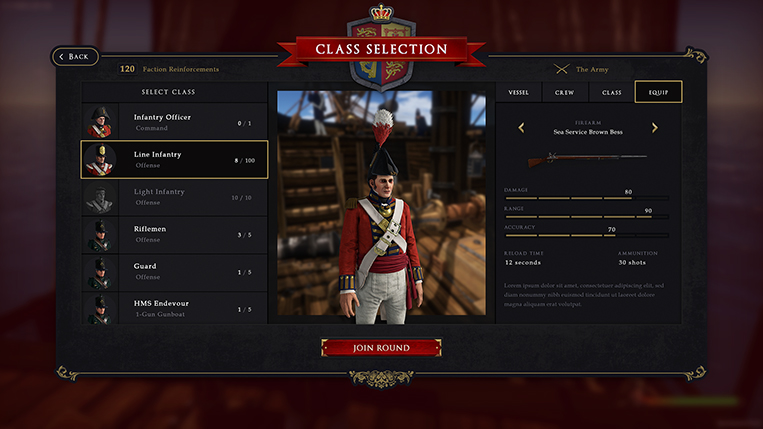 We highly suggest that you register on our official forums! There you can join a regiment, provide us with feedback on the game and become more involved with our community. Feel free to encourage others to do the same.

Register Here! Holdfast: NaW Official Forums

You can also hop in on Discord or a chat.

Thanks again for your support and as always, may good health be yours.

Once again thank you for all of your support from all of us on the Holdfast: NaW team,
- Refleax, Rycon, Dreas, Monroy, Walki, Cameron & Rejenorst
Anvil Game Studios