Hey everyone, this is Dani with a bit of an update on what has been happening since the last campaign ended. Sorry for the slow updates, we have just been working non stop on making things happen. I've finally taken up the twitter banner though, so you can always find me there while I work (either posting what I'm working on that day, or just chatting, feel free to say hi :). www.twitter.com/studiofawn
Programming
So, after the last campaign we found a new lead programmer (James Johnston) to take up the task. Along with this change also meant a big (complete) overhauling of the code! We knocked down what we had and began rebuilding a brand new engine specifically to handle the unique demands Bloom
has.
Here is a video showing off a little piece of the engine Youtube.com
Visuals
In addition to programming, we also did an overhaul of the visuals (better, stronger, faster... well, maybe not faster? Though, I guess we can add racing stripes later). We tackled everything from smoother animations to better lighting and even more detailed environments.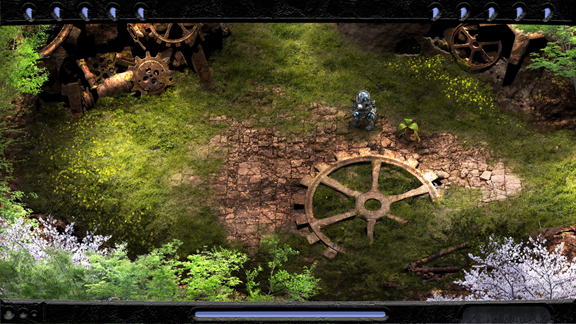 Music
Jose More-Jimenez has also been hard at work creating some awesome new music for the game. We've taken the music further than we had first imagined (and especially far for such a tiny indie team!). Here is an example of that. Soundcloud.com
What's next?
Well, at the end of the last campaign we said we would keep going and try to get a demo out in the hands of everyone. We are still very much headed that direction and should have something soon (anywhere from a week to a few weeks, depending how quickly we can get our voice overs and other things like that).
Our goal is to get this pre-alpha build ready for everyone and give you a tiny sample of what Bloom has to offer. It will be rough around the edges (it is pre-alpha!) but hopefully you will enjoy it :)
..........
Anyhow, as always, thanks so much for the support! The help the community gave us after the last campaign failed has kept us afloat, and soon we can finally show you what we have done with the opportunity :)
Also, check out our facebook ( www.facebook.com/studiofawn ) or our revamped website www.studiofawn.com