My goal was creating simple arcade game, that would be fun to play with your friends. By 'simple' I mean two buttons controls.
Controls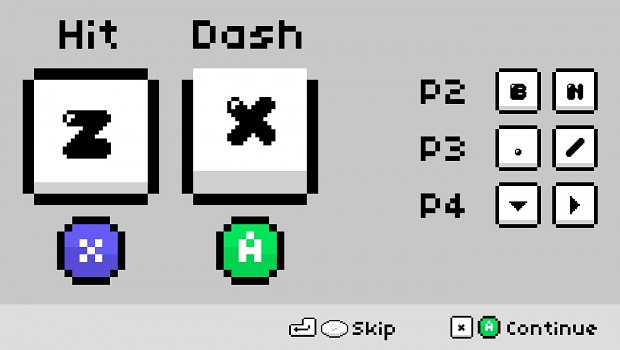 Hit: hits opponent or puck with the club. Every time you strike the puck, it gets faster.
Dash: dashes forward. Use it to intercept puck or to dodge it.
The advantage of two buttons control is that you can play with four people (including youself) on a single keyboard. Gamepads are better anyway.
Power bars




Every player has a power bar. Hiting and dashing takes 50 power points (PP) out of 100 in total. Note, that, when hitting, you only spend PP if missed. PP start regenerating after one second delay.
Player pick

When 2 or more players join the game, countdown starts. By pressing 'Start' button you can fill all the free slots with ai players. Other players can still join, even if the slot is ocupied by bot.