Of a lot of mods that i can tamper with, it had to be this one, am i right?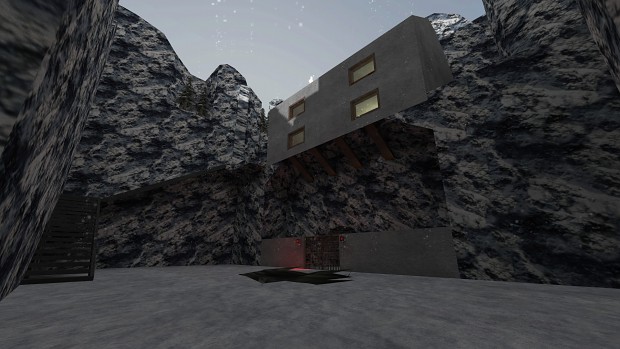 I remember back then when i played my first custom Half-Life map, it was a single .bsp map called Escape (or something with that name).
You started in an office (finding a weapon in a closet or cabinet), outside the office room is i think 3 doors, in one of them you have to circle around a zombie to get to your HEV suit, go down some stairs (more like slopes), find another room, fall down a floor to get ambushed by Islaves, and then ending up fighting a garg in some Xen-biodome infested room before getting up to the surface.

I found it in some random site, and remembering it, i recalled that while it was completeable, the level design was atrociously bad, almost to the level of it being a criminal offense, i remember one HEV charger being oversized, for an example.

It's quite unfortunate that i can't find it anymore, as search engines today caught nothing of it and i'm sure the site itself has probably died by now.
Would've been nice to find it again for nostalgia reasons.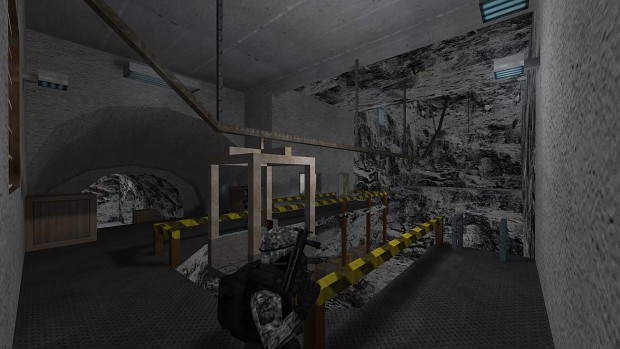 Anyway, of course after that i found out about Filefront before finally finding the magnificent Planetphillip (which is now called RunThinkShootLive).

Now, in my earlier excursions through the site, i found a little mod called "Soldier", it was in an installer if my memory serves me.
My young self kinda liked it, though now it's obvious that the mod itself is pretty below average.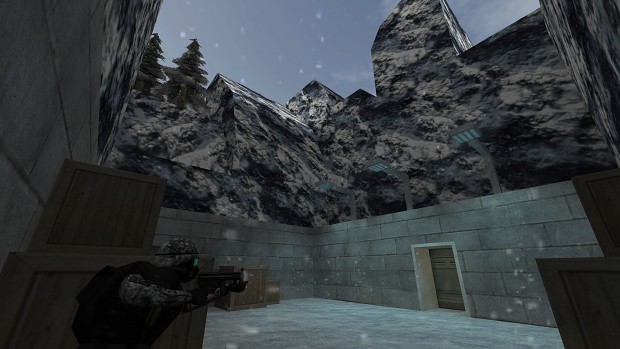 The level design is a bit on the dodgy side, with the giant house over a mountain for some reason (now that i think of it, maybe it's the creator's house?) and the overall corridor style that haunts this entire mod right up to its end.

The custom textures are obviously photographs taken by the author, with some textures failing to tile correctly or having a weird light on them (being real images and all).

Pickup placements are WAY too generous, i've played this on Hard and i got pretty much full health and armor at the end, with an almost full all ammo to add.

A lot of crates break like glass (or something else inappropriate), and the consistency of what is breakable or not isn't defined (doesn't help that sometimes you can find rookie mistakes like some boxes being textured improperly from a covered side or having 2 func_breakables overlap).

Of course, being a military focused mod, you're gonna be fighting HGrunt's exclusively throughout the mod, without breaks.
That can get tiring.

Even the custom models don't make a lick of sense, yeah, like someone's gonna wear green camo IN AN ARCTIC LOCATION.
Weapons are obviously a combination of CS custom models and HL custom model, with some of them shoddily reskinned and improperly QC'ed.
The MP5k got the worst of it though, only having one hand and not even a reloading animation.

Don't make me talk about the music, the first one gave my headaches while the other ones just sound low quality, they loop too, just to add in a hammer to the toolbox.

And to close it off, the ending of the mod came out of nowhere and without closure, you approaching a door and suddenly a text saying mission complete while a bunch of low quality music suddenly blurps out and loops, a truly broken ending.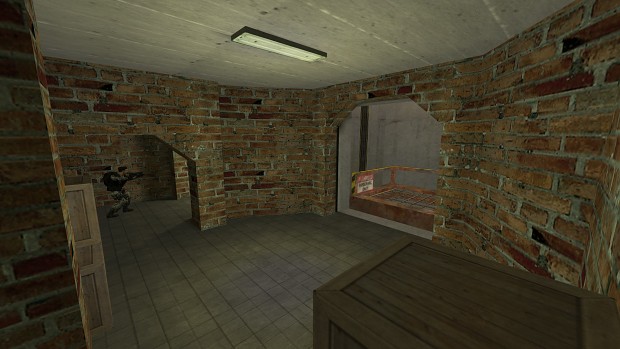 Now, i can't change any map brushes or how the textures are set in the brushes themselves, so there's really not a lot that i can do, but i tried my best.

Replaced some of the textures, set the crates that drop something to have different gibs, set all wooden crates to break like wood, add in some hassassins and sentries, add in autosaves, replaced models/sounds/sprites (obviously), change some of the text + their placements, and last (actually quite least), a wall of text for the ending instead of a single line (not really something, but definitely better than a simple "mission complete").

I had some fun with it, maybe you'll do too with this Remod.
Thanks for reading.