Some new game features I programmed last week:
Object picking
Normal and specular maps(it had taken me a lot time)
Also I changed lighting(moved and changed a direction of light) and added some new objects to map. You can see it all in the video. Also, I need to make some background building models and place them far from the slide door on the preview image. Normal maps with specular looks very good - but it was very difficult to make them work properly.
Example of normal mapping: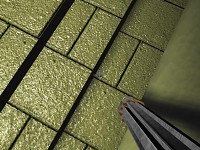 Map screenshot: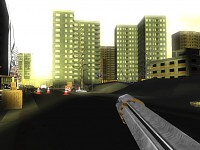 Video (sorry for a bad quality)

Also I created a team with 6 members and now I'm developing a website.