Big news for you horror fanatics!
A Demon's Game is entering early access on itch.io until it's release on steam in January.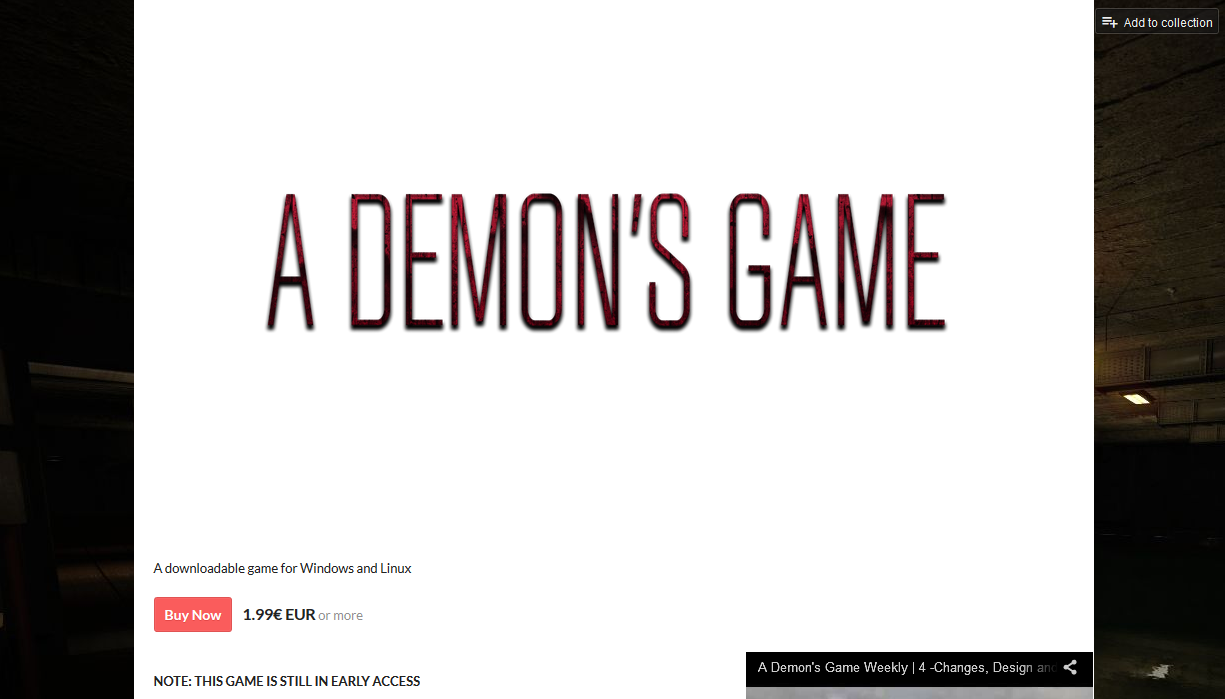 What does this mean exactly? Let me explain.
-Buy the first episode for half the price (only until the game's release in January on steam)
-Get builds as soon as they're made, usually 1 or 2 per week.
-Report on bugs, glitches or any weird things you find.
-In depth look at design changes, balancing and updates.
-Work hand in hand with me to create a better product at launch.
Enjoy the game!
or you can buy the game on IndieGameStand!