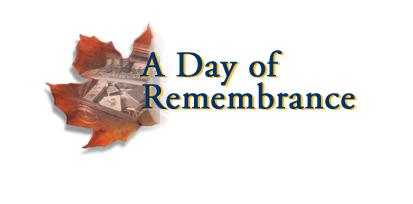 On this date in Canada, we remember the people lost in both World War One and WW2.
While this is a day for "the west" to consider the persons whom have fought and died in the past so that we might all have a future, in respect of persons and nations around the world that were involved in the wars, let us also now consider all loss of life to war, everywhere in the world. For a world war injures every man, woman and child, irrespective of their country of origin, language or race.
Today, we honor those whom have died for us. May we all one day learn to live without war. For that will be the greatest honor we can bestow upon the departed.
"Just when we most need to be clearheaded, in order to face the hard facts before us, there is all too frequently a very real inclination to give way to dangerous tendencies merely as an escape from realities"
William Lyon Mackenzie King
"Mankind must do away with war, or war will do away with mankind"
John Fitzgerald Kennedy, 35th President of the United States of America.
"The death of any man diminishes me, for I am a part of mankind.
Therefore do not send to know for whom the bell tolls; it tolls for thee"
John Donne