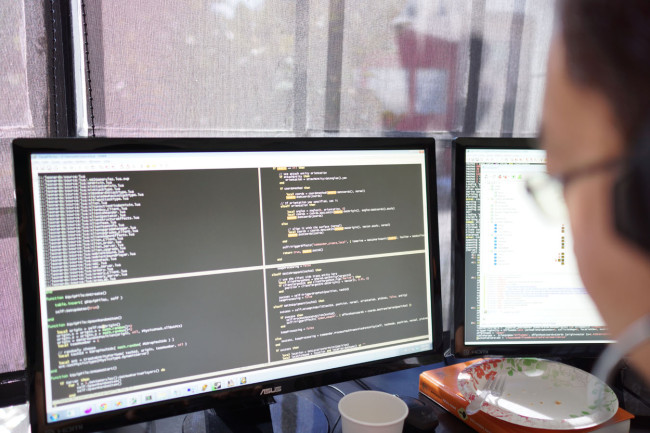 Steve diving into the Last Stand code
The first Last Stand play-test went much better than expected. The basics worked: Aliens insta-spawn and then flow through the map to the marine fortress area. Throughout the day a few more features were added: Stationary damaged Exosuits placed in semi-vulnerable positions will create powerful defenses for the marines, but won't be able to cover all directions.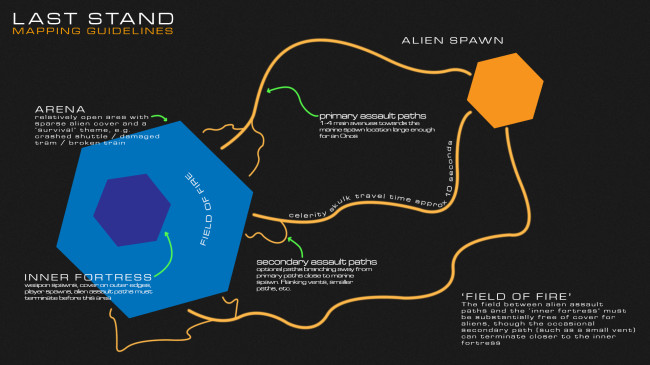 An early version of the Last Stand mapping guide
Maps are a crucial part of Last Stand, and their layouts will determine how fun the mod is to a significant degree. Olmy and Jonacrab are cranking on two maps: Hangar and and as yet unnamed map loosely based on the Docking landing pad. User interface, balance, and many more features still to come!