I don't have a ton of visits to this site, and I don't expect a ton of responses from this, so because this is only a segment of my potential customer base, I want you to know up front that this poll doesn't guarantee anything. I just want to get a sense from you the reader, what about my game you think is potentially cool, and what you think would make that better.
So if you haven't read anything about my game, perhaps I should give you a brief summary here to save you the trouble.
Greedy Station is a resource management simulation set in a humorous and whimsical universe that places you in command of a mining station for the Intergalactic Mining Corporation (IMC).
Exploit
Mine resources from planets and debris to earn Credits and Buy upgrades
Explore
Search the reaches of the galaxy for new planets and debris fields
and Expand
Build structures in space, and Upgrade your station to help you explore and exploit your discoveries
Now for the Polls
Thanks in advance for your feedback and support!
oh, and I guess I should add a new picture for you to look at...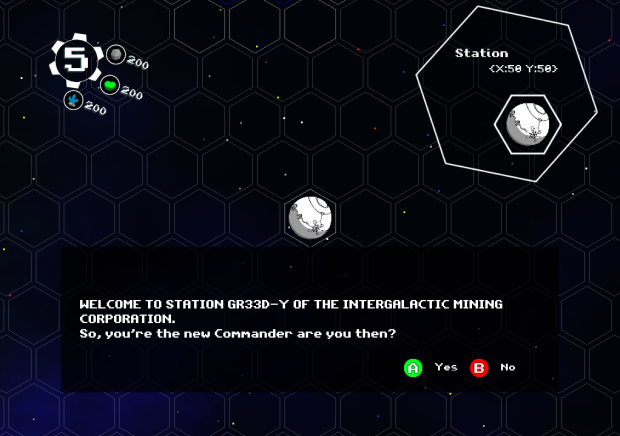 - fidgetwidget