No tactical RPG would be complete without a plethora of classes to send into battle against the hoards of monsters, so let's take a look at the six (plus one) primary classes that feature in Starshard. Why 'plus one' you ask? It's quite simple really – the lore behind Starshard only truly features six so-called 'primary' classes, with the remaining class falling just on the edge of the category, filling what would otherwise be a gap in one of the races' capabilities. Why do we call them the 'primary' classes anyway? As in most tactical RPGs, each class in Starshard will have the possibility of evolution – something we will likely go into more depth about on another occasion. With time and experience, almost every unit will have the option of evolving into a 'secondary' or 'tertiary' class based on their race, unlocking countless new possibilities and strategies! Note that the following appearances represent only one race and class combination – each class will be available in multiple different races with completely different sprites.
Six Primary Classes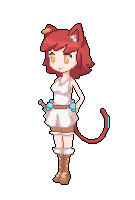 Enforcer
An Enforcer kills not with the strength to overpower their foe, but with the efficient dexterity and finesse of those who seek swift resolution to conflict. The history of the Enforcers originates with the creation of the Cadmi; initially designed to handle any task deemed too risky, it was only natural that they were quickly used as replacements for flesh and blood troops. Armed with their deadly blades and putting down undesirable elements with an unsettling degree of efficiency, their techniques have since inspired generations from countless races to take up the mantle of Enforcer. In the hundreds of years since their rise to prominence, their culture – and nomenclature – has weaved its way into many – if not all – schools of sword mastery.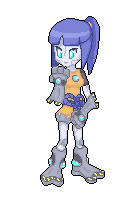 Guardian
Strength and solidarity in the face of adversity – these are the key tenets of the Guardians. Few can best these ferocious warriors in feats of pure might. If the whispers of awed onlookers are to be believed, the fists of a Guardian are honed to such a degree that they can meet the cold steel of a blade head on, without sustaining even the slightest damage. Their hardened bodies allow them to weather harsh conditions, putting them at the forefront of exploratory missions.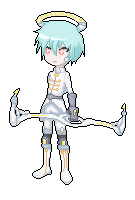 Wanderer
For almost as long as humanoid races have existed, they have partaken of the hunt. As the gears of time ground ever onward, their importance to the survival of their races began to dwindle, their practices falling to disuse. Yet there were still those who held steadfast to their bows, keeping generations of tradition alive in their archery. Though the bow is the core of Wanderer discipline, their roles vary drastically from culture to culture; where some live apart from civilisation, becoming as one with the wilderness, others bring their weapons to the front lines, using the skills to further the territorial ambitions of their peoples.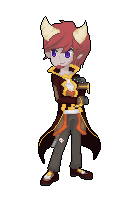 Footpad
The term 'Footpad' does not refer to a strict discipline, but rather to a range of individuals who operate in a similar fashion under almost identical principles. While the term surfaces most frequently in the curses bandied by those who find their valuables misplaced, the people to whom it refers are not strictly thieves. All worlds have need of an underworld – a realm to which one can turn for those unspeakable, yet necessary tasks. From amongst these ranks come the Footpads and their brethren, acting quickly – and discreetly – to facilitate the desires of their benefactors.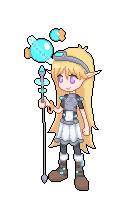 Evoker
By contracting with beings from a higher plane of existence – colloquially known as 'familiars' – an Evoker is granted freedom to channel a small fragment of their benefactor's strength, petitioning for its use through spoken word or chant. In the process of forming their contract, the Evoker is bound to the will of their familiar and assigned a unique task towards which they must dedicate their life. As their magic is borrowed, only healing and defensive magic can be utilised – familiars will allow no misuse of their gifts.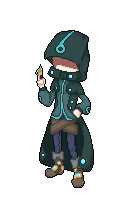 Invoker
Not all who seek the use of magic desire to be bound to the will of a familiar. As such, there exist those who learn to bend residual aetheric forces to their own will by way of glyph magic, utilising a wide assortment of tools as catalysts in the process. However, compelling the aether to conform to one's will is not always a precise art, and as such, is unsuited for the more delicate touch required in healing magic, relegating the practice solely to offensive uses. As with all types of magic, the invoking of aether requires that the user possess at least a moderate concentration of Ath – the blood of magic – in their veins.
Plus One
Technician
Since ancient times, the Nephilim have given magic a wide berth, considering the practices to be one of their greatest taboos. To supplement what could have proven a fatal weakness in their military forces, individuals of high intelligence are subjected to a unique training programme and fielded with an arsenal of advanced gadgetry. Wielding this tech with an expert's touch, Technicians are capable of performing feats that, to lesser beings, are indistinguishable from magic.
Naturally, the Nephilim will not be the only race with restrictions placed upon class choices, but those are details for another time! With that, we conclude this brief look at the primary classes that will be available for recruitment during the early stages of the game! Have any thoughts? Let us know in the comments below!